Add Purchase to Invoice After the Auction is Closed
As the auction manager, you can continue to sell items and add charges to an invoice even if the auction is closed.
For example, if the auction closes but the user now wants to have their items shipped, simply create a "Shipping" item (For Sale item) and then add it to their invoice (note, if you are doing this on the spot, you will need to CREATE the Shipping Item first, then "open" that item).
Otherwise, if the item exists, you can add it to their invoice by clicking on the "Shopping Cart" icon on the invoice window (see the screenshot below)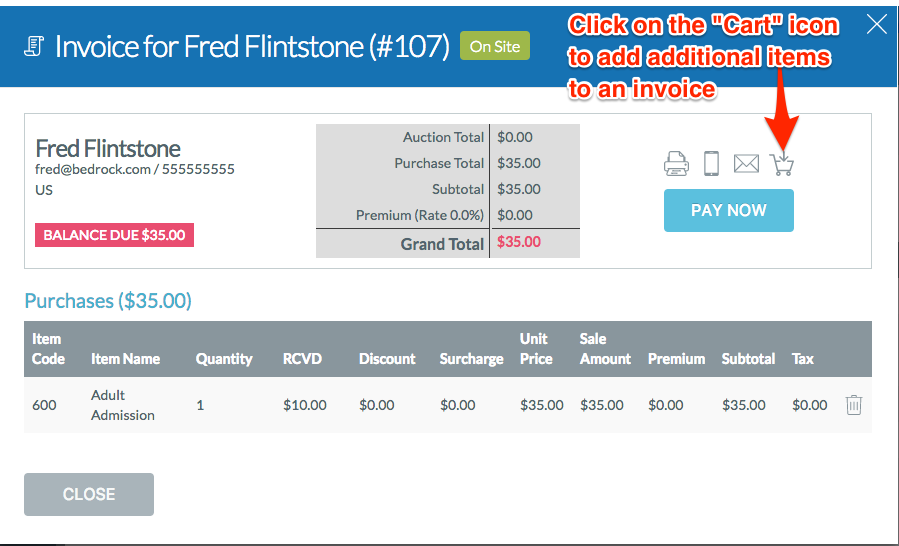 If you are needing information on how to create an item for shipping Click Here!