Assigning a Fundraiser to a Team
This article will provide steps for the two ways to assign a fundraising page to a Team.
Fundraisers have the option of joining teams when they create or edit their page. However, managers can also assign fundraisers to teams individually or in bulk.
Assigning a single fundraising page to a team
A simple way to add a fundraiser to a team is to find the fundraising page in the manager and click on its name in the main window to edit its details.
Once the editor appears, you can select a team from a list of available teams and click UPDATE in the bottom right to save this change.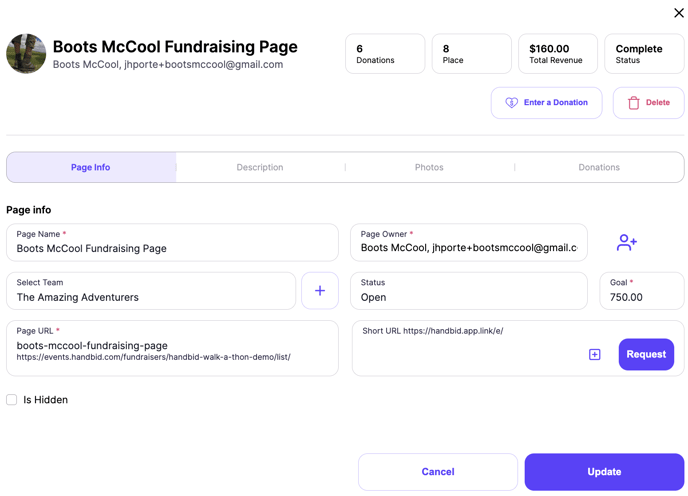 Assigning pages to a team in bulk
If you have a number of pages to add to a single team, it is probably better to do this as one bulk edit.
First, find the pages in your list that you wish to assign to a page and select them each by clicking on the checkbox next to each page name: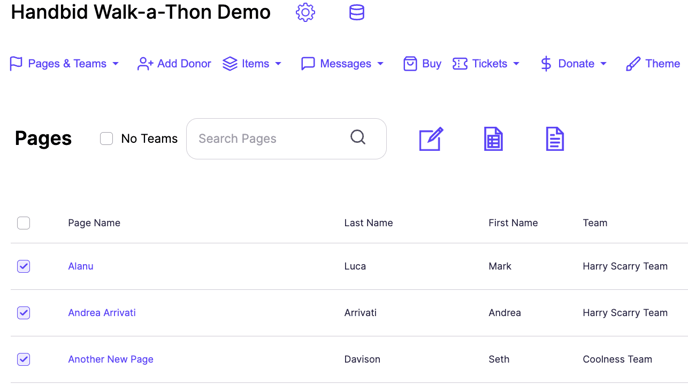 Once you have your pages selected, click on the Bulk Edit button (paper-pencil icon) just above the list to bring up the bulk editor. In the bulk editor, select "Assign to Team" and then select the team you want the pages to below to and hit EDIT to complete.