Auction Checklist
Click on the link below to download the manager check list file.
The Auction Manager checklist will cover all of the critical elements of your auction to ensure you are set up for success. Once you have downloaded the checklist you can use the articles linked to check off all the applicable tasks.
Use the links in the checklist for articles and videos!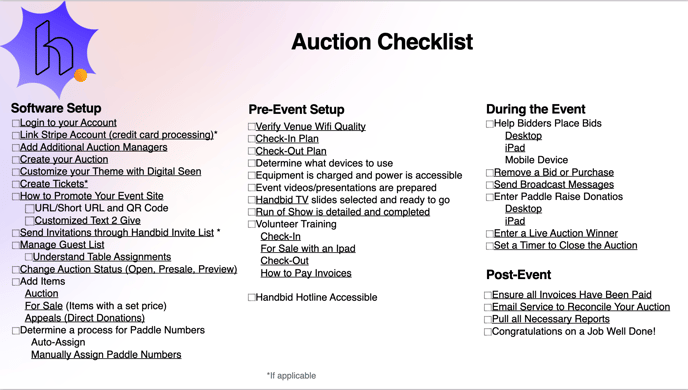 DOWNLOAD THE AUCTION CHECKLIST