Once the auction has closed (with or without a timer) and results are final, bidders will be sent directly to their invoice in the app. From there, they can view and pay their invoice if the Handbid credit card system is enabled.
A bidder can view their invoice in their Profile at any time by clicking on the Hamburger menu bar (top left with three lines) in the app and selecting the invoices option.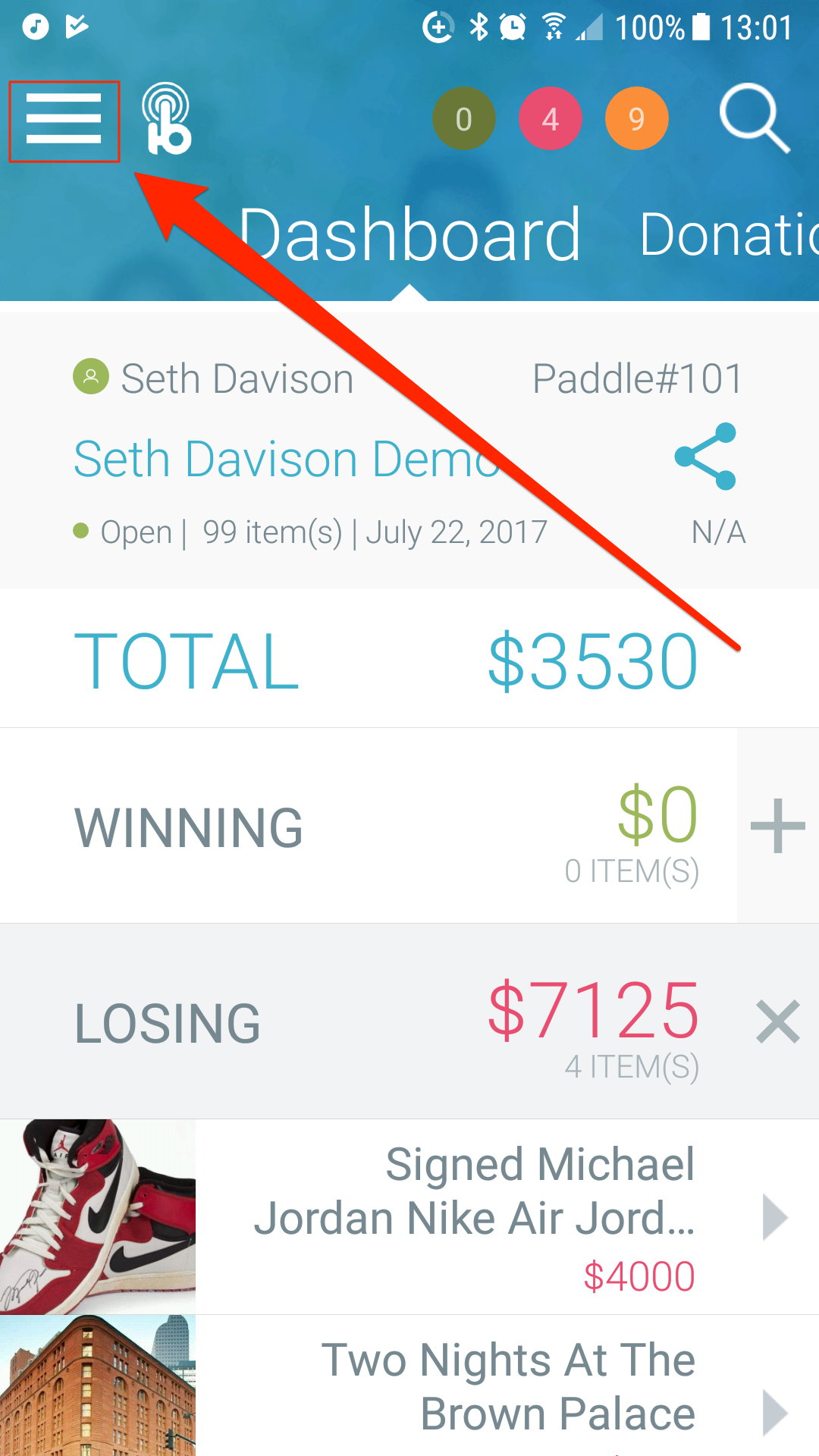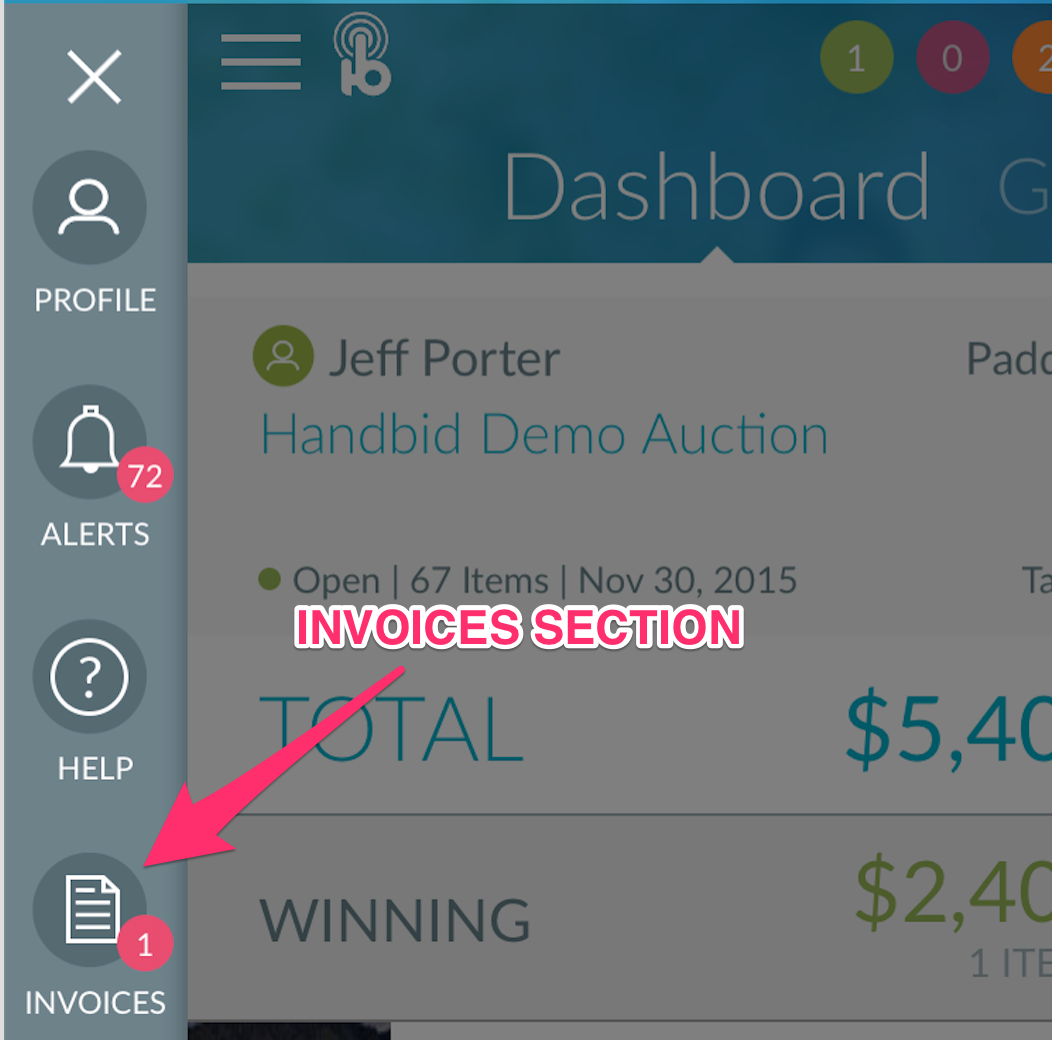 The invoices section has 2 tabs: PAID and UNPAID. When a bidder has a balance due on an invoice, it will appear in the UNPAID section. Once the invoice has been paid, it will show PAID IN FULL in green at the bottom of the invoice and the invoice will appear in the "PAID" tab in the invoice list.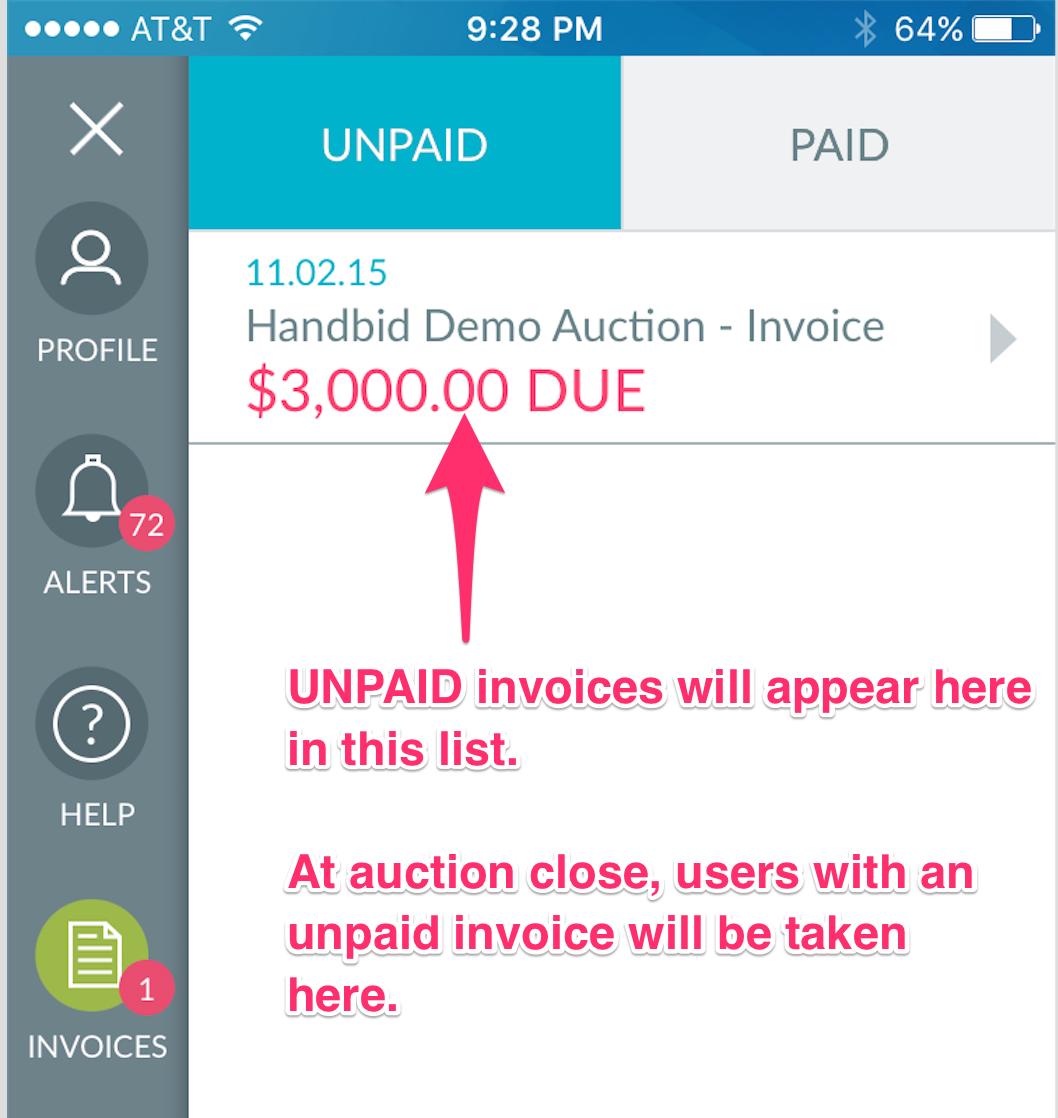 If the bidder has a credit card on file with Handbid, they will be given the option to pay their Invoice/Receipt directly on the invoice page.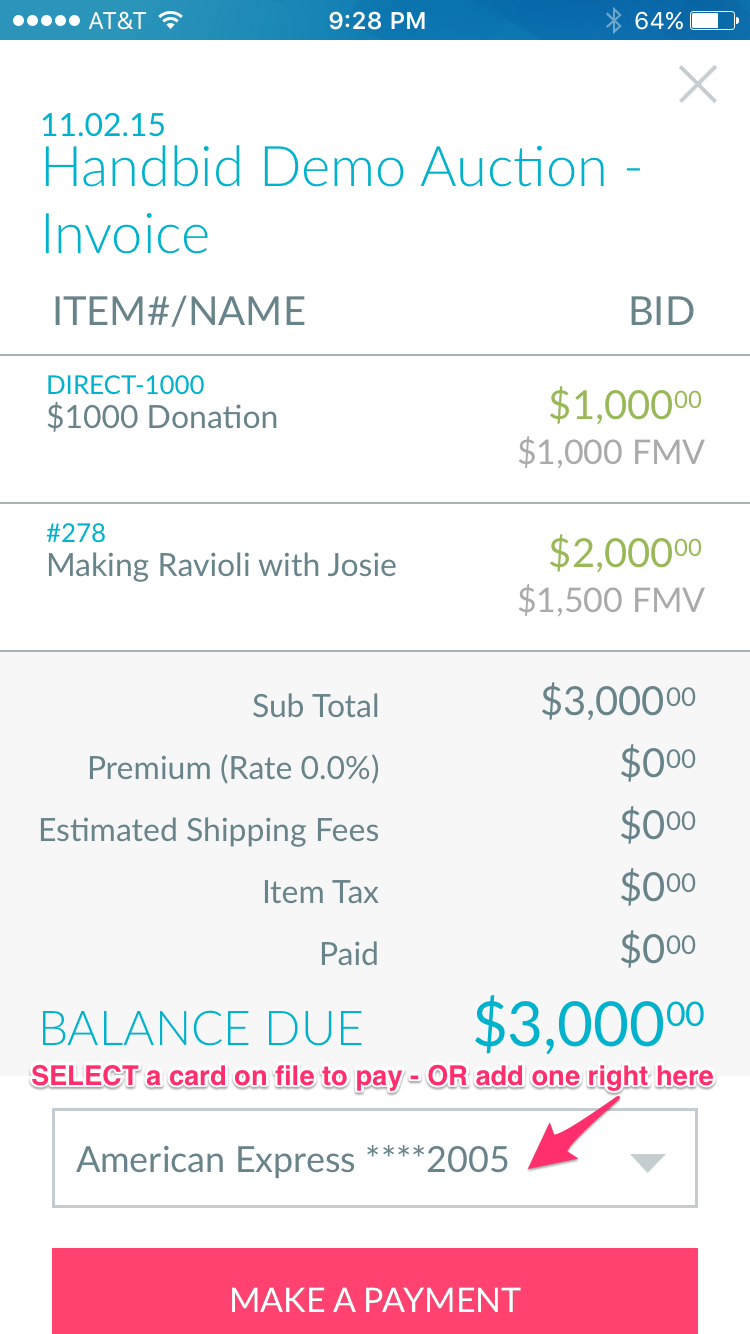 If you would like to receive a copy of your invoice, you will be prompted to select SMS or EMAIL a copy of your invoice to you.