This article will provide steps for bidder's on how to pay their invoice.
Congrats! You received an email telling you that you have won some items, but you are unsure how to pay. Here are a variety of ways you can pay your invoice:


1. PAY INVOICE FROM THE MOBILE APP
If you bid on the mobile app, you should be prompted when you re-enter the app that you have an unpaid invoice that you need to view and pay.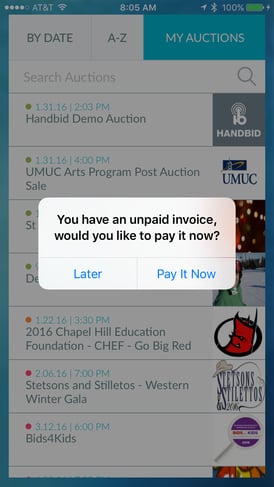 If you do not see this message, you can still check your invoices. Select the auction from the Auction List (you can hit BROWSE if it asks you). Once you are in the auction, tap the Menu at the top left (3 horizontal lines). This will reveal a menu on the left where you can select "invoices."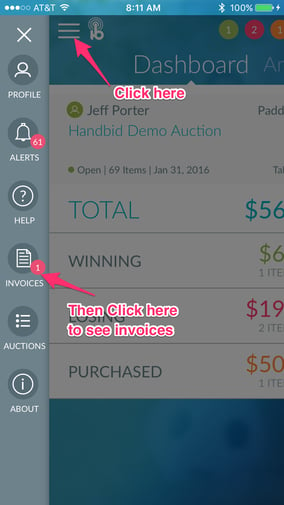 From here, you can select your invoice from the UNPAID list and then pay your invoice by either using a card you have on file or adding a card from the invoice screen.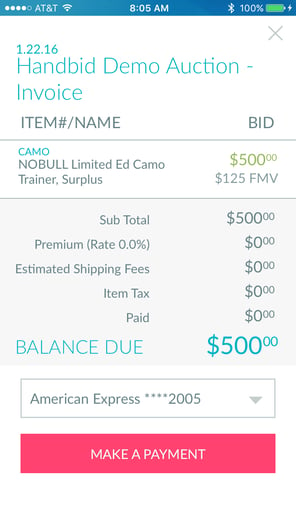 2. PAYING YOUR INVOICE FROM THE WEBSITE
You can also visit your event site utilizing the URL the organization shared with you, or find the event through Handbid Events, to pay your invoice. Once there, make sure you are logged in to your account. If you see the "LOGIN" option at the top, then you are not logged in.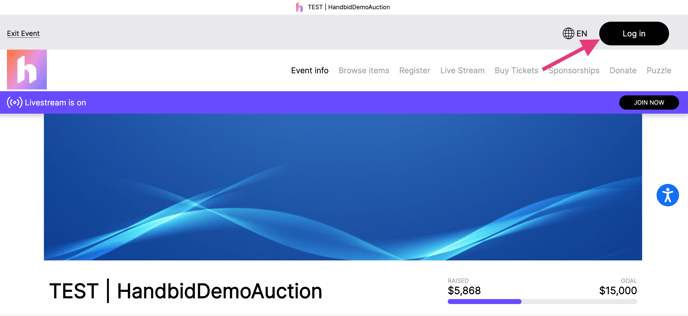 Once logged in, you should receive a prompt indicating that you have an UNPAID invoice. Click 'View Invoice' to review your purchase history and make your payment online.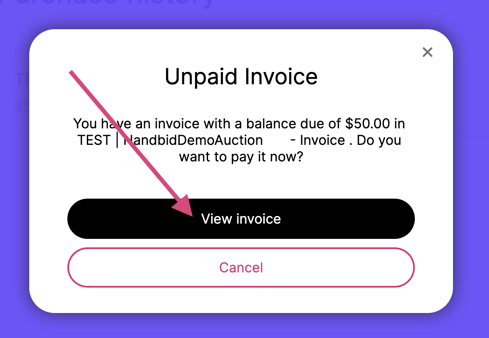 If you don't see this message, you can still check for unpaid invoices by clicking the shopping cart. Your Purchase History will appear for you to review & pay, and your profile menu will display on the left.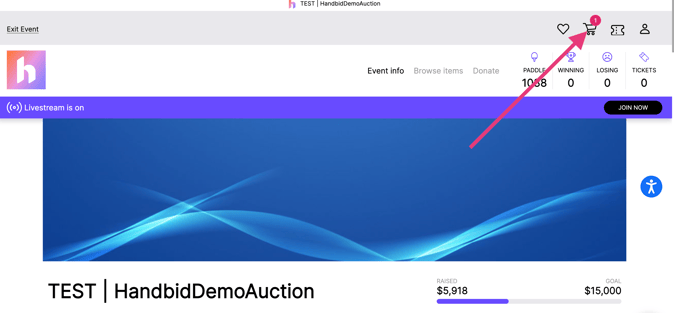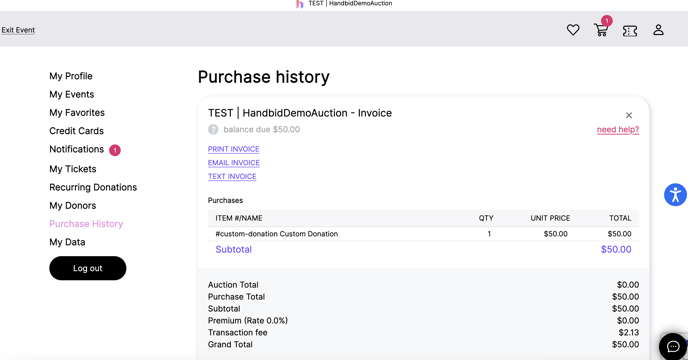 If you have any questions about your invoice or you do not wish to pay your invoice online, you will need to contact your auction manager to arrange payment.