Post Event - Reconciliation and Reporting
Can I add a purchase to an invoice after the auction is closed?
As long as your auction is closed BUT NOT RECONCILED, you can continue to add purchases to your invoices. This is possible even if the bidder has already paid.
When would this make sense?
If you want to add a shipping charge
If you want to add on an additional donation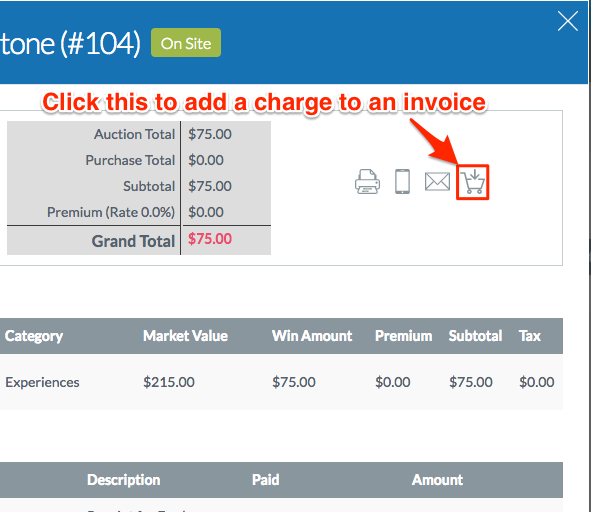 The best way to do this is to open the invoice that you want to add the charge to and then click on the "shopping cart" icon on the top right. You can select the charge you want to add. The invoice will update itself with a new balance due.
If you are searching for information regarding re-opening your auction, try here: https://service.handbid.com/hc/en-us/articles/202522065-Selling-UnSold-Items-Online-or-Second-Chance-Auction