This article will provide step-by-step instructions for paying an invoice using the iPad app.
1. From the Handbid's main screen on the iPad select the icon "My Bids".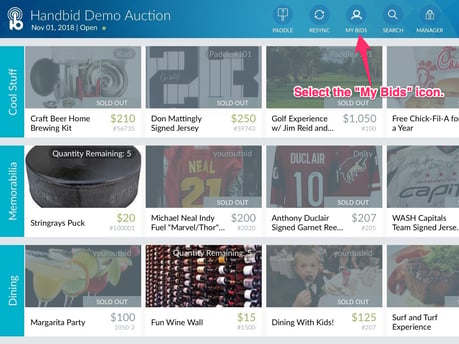 2. Enter the three digit bidder/paddle number of the person that you want to check-out.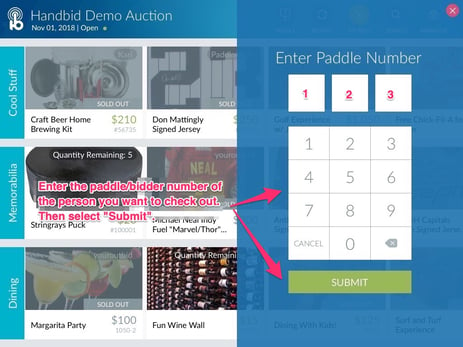 3. From here, you will see a screen that shows the bidders "Winning", "Losing" and "Purchased" items. At the bottom of the page, you will see a tab for "View Invoice" or "Manage Credit Cards"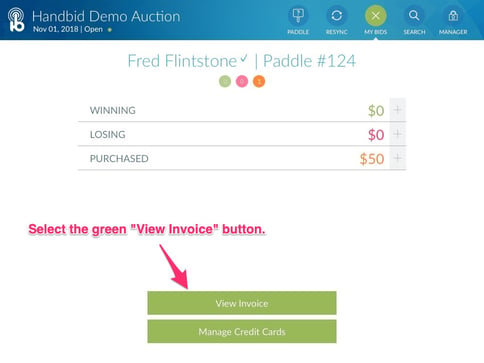 4. Select the green button that reads "View Invoice".
5. From here you can see all the winning items, and at the very bottom, if they have a credit card on file, select the credit card and then click the "Make Payment" button.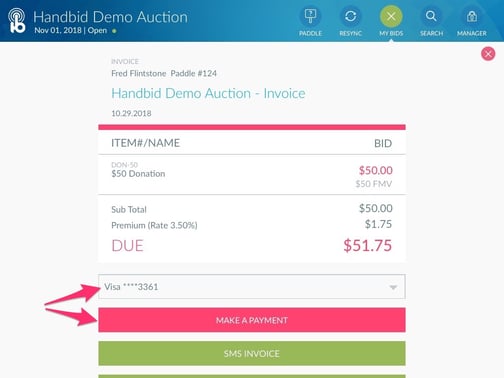 6. Once you have paid the invoice, you must see "PAID" on the screen in green before the bidder can take their winning items. You will not need to send a receipt as the winning bidder will be emailed a receipt when the invoice is marked "Paid".