Handbid recommends that you close your silent auction with the auction timer which will set a countdown clock alerting your bidders of the ending time. We find that setting the timer encourages bidders to check their current winning items, re-bid on items they are losing, and set max bids on items they want to be sure they win.
See this article for more information on closing your auction with a timer: Closing your Auction
This process will end bidding on all the items, calculate winners, and create invoices.
Our system includes the option to Close by Category.
This is a holdover concept from the time consuming manual process of calculating winners from paper bid sheets. Winner calculation and invoice creation is a place where mobile bidding really shines!
If you have a need to close certain items in your auction earlier than the rest, we can help. Place these items in their own category and then close that category at any time by taking the following steps:
1.) Click the stop/square button: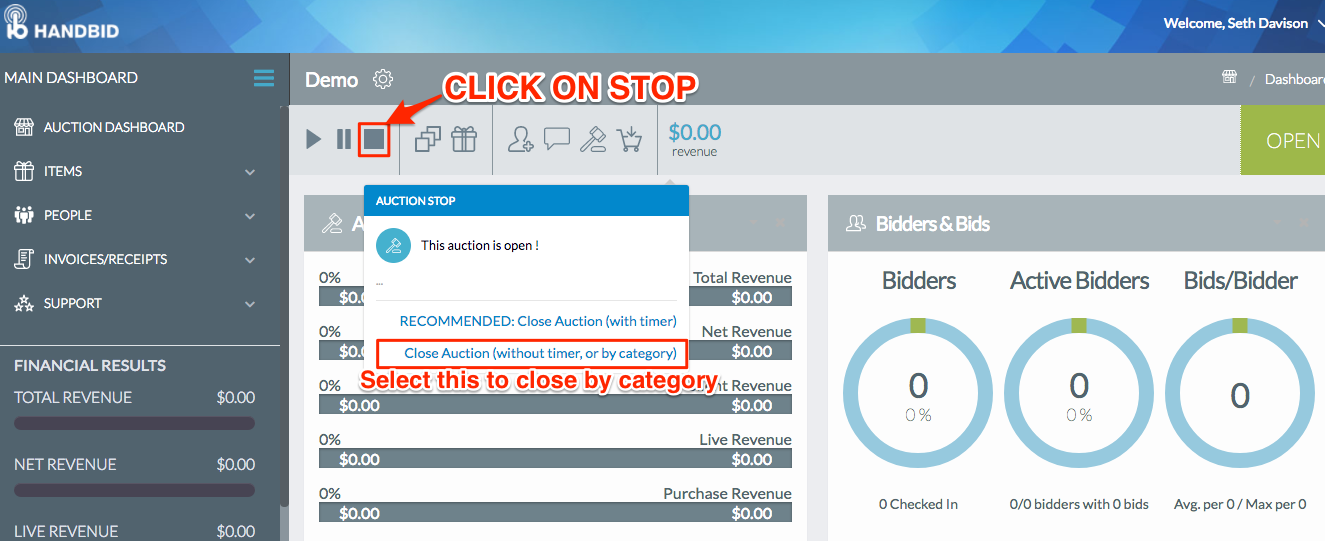 2.) Click Close the Auction (without timer or by category) and select the category you would like to close.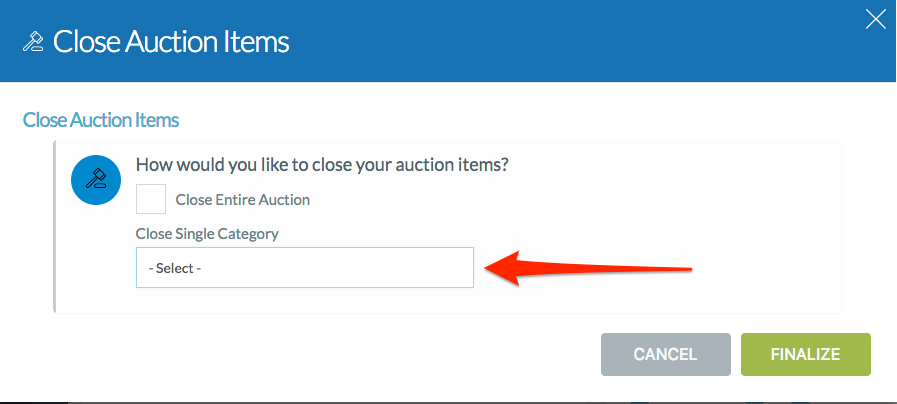 3.) Confirm you want to close the auction by typing in "CLOSE."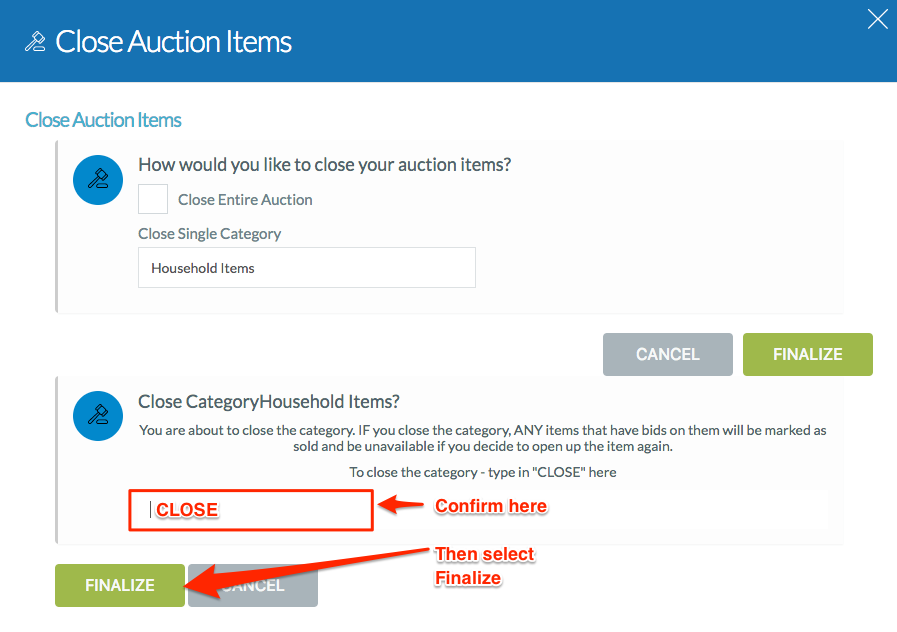 4.) Click the green 'FINALIZE' button.
PLEASE NOTE: there will be no warning to your bidders and the items will be marked as sold immediately and appear on the winning bidder's invoice. You might consider sending a BROADCAST MESSAGE to bidders before you close a category!
It is also important to note that: when you close by category any for sales items or items with NO BIDS at the time you close the category will remain open. To close "For Sale" items within a category, you will need to manually change the status of the item to "SOLD".
When you are ready to close items that are still open within a category because they did not have bids on them when you closed the category, you will either need to close that category again or close the entire auction which will close all open items with bids on it. Please note changing an item status to SOLD for an auction item (silent or live) does not generate an invoice.