RECOMMENDED: CLOSE AUCTION (WITH TIMER)!
The close timer will warn your guests that the auction is set to close and display a countdown timer on the app and iPad!
To set the Close Timer select the STOP button at the top of the auction dashboard and select the Set the Auction Timer link.
An auction timer window will be displayed that allows you to enter the number of minutes you want to set the timer for (by default this is set to 20 minutes). Change the number of minutes to the desired minutes and select the SET TIMER button.
Make sure you do not exit your browser or close your computer while the timer is running!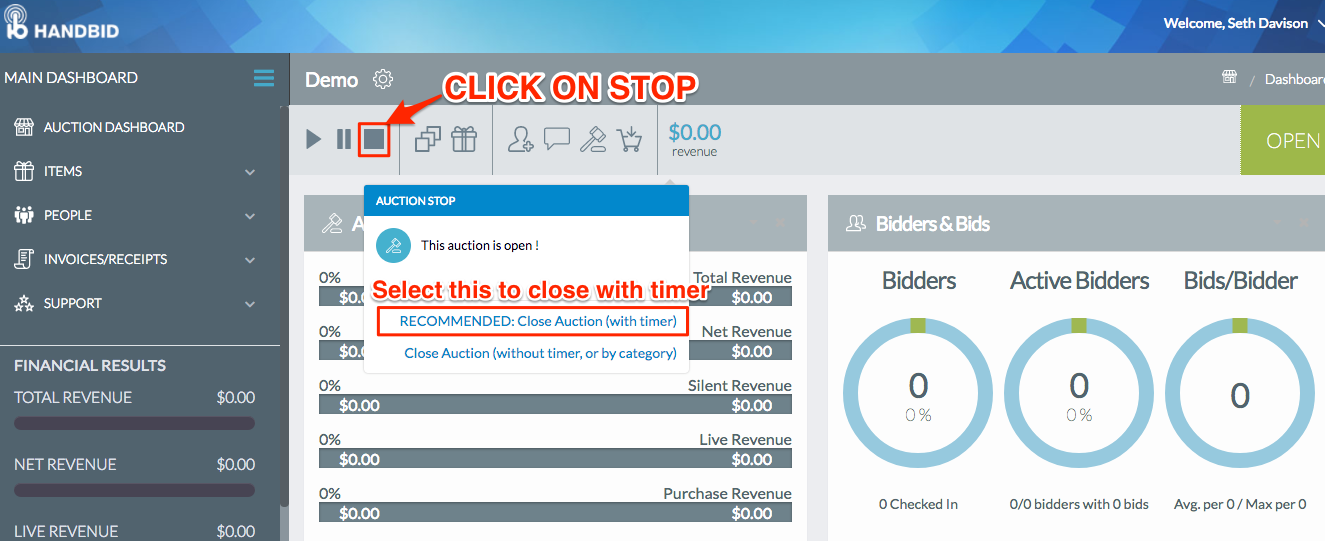 Once the close timer is set, all bidders will receive a notification that the auction is closing in "x" minutes and a countdown will appear on the app, iPads and online.
ONCE THE TIMER REACHES 0 THE AUCTION CLOSES
ONCE THE AUCTION IS OVER - YOU CANNOT REOPEN YOUR AUCTION!
We recommend giving your bidders 15-20 minutes notice before you close the auction. The timer defaults to 20, however, you can choose how many minutes you would like.
After the timer has run out you will see a message saying "Auction Closing: The auction has closed and the results are being calculated". Depending on the number of items you have it can take a few minutes to close out all of your items and generate your invoices. Your invoices are not completed until you see a message which states "Auction Results Final". Be patient until you see this message.
NOTE: The system goes through each item by category and closes the item, calculates the winner and generates the purchase for that item. This process takes 1-2 seconds per item + some overhead processing. If you have an auction with 100 items please plan 3.5 - 4 minutes for your auction close. If you have more items this time will be longer.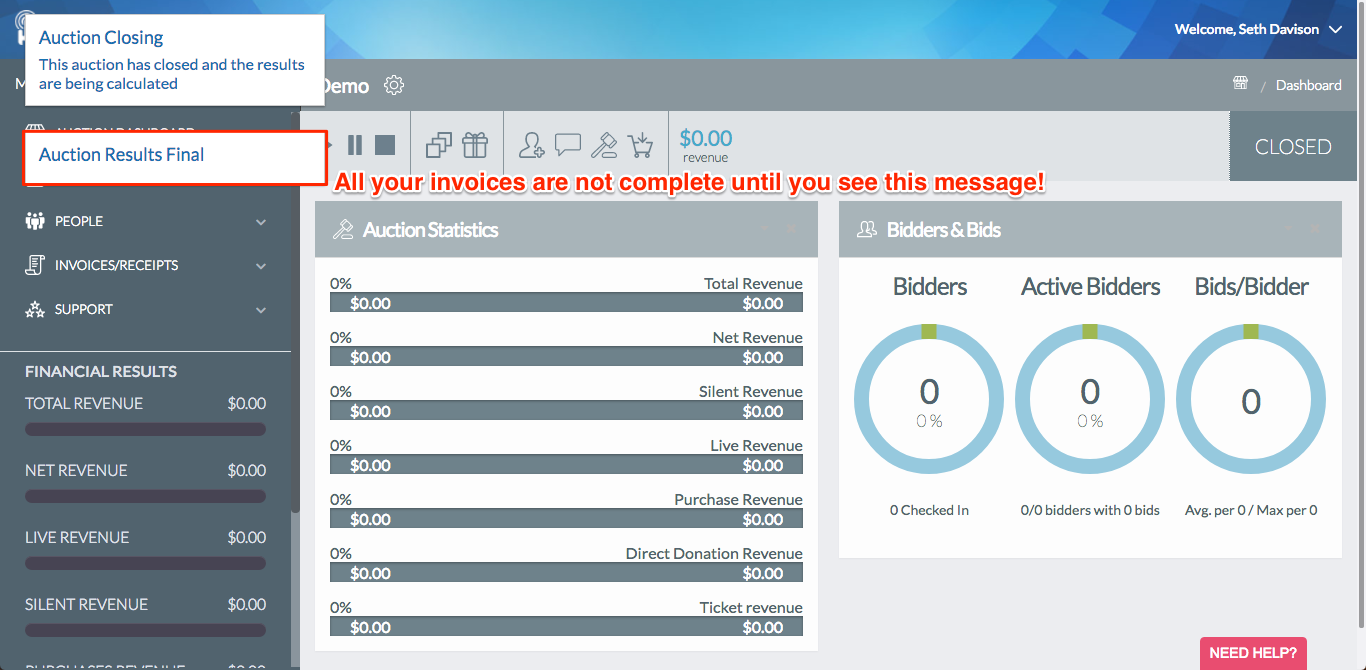 Once your auction is closed you can start checking out bidders!