The first tab displayed when creating an auction is the Contacts tab. You must have an Auction Manager Contact in order to create or edit an auction. If you have created an Organization Contact, enter their name or email into the contact field to populate their contact information.


If you have do not have an Organization Contact created, do so by selecting the "Add an Organization Contact" button next to the Auction Manager Contact field.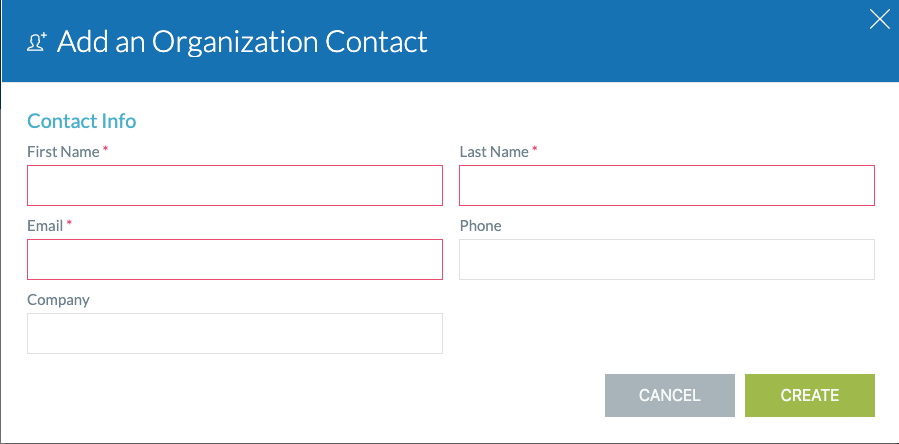 After you fill in the fields and select create, you will then be able to add your Organization Contact in the Auction Manager Contact field. The checkboxes below their name will identify what types of questions this manager is responsible for answering and how they would like to be contacted. The primary Auction Manager Contact will also be able to add additional auction managers if necessary.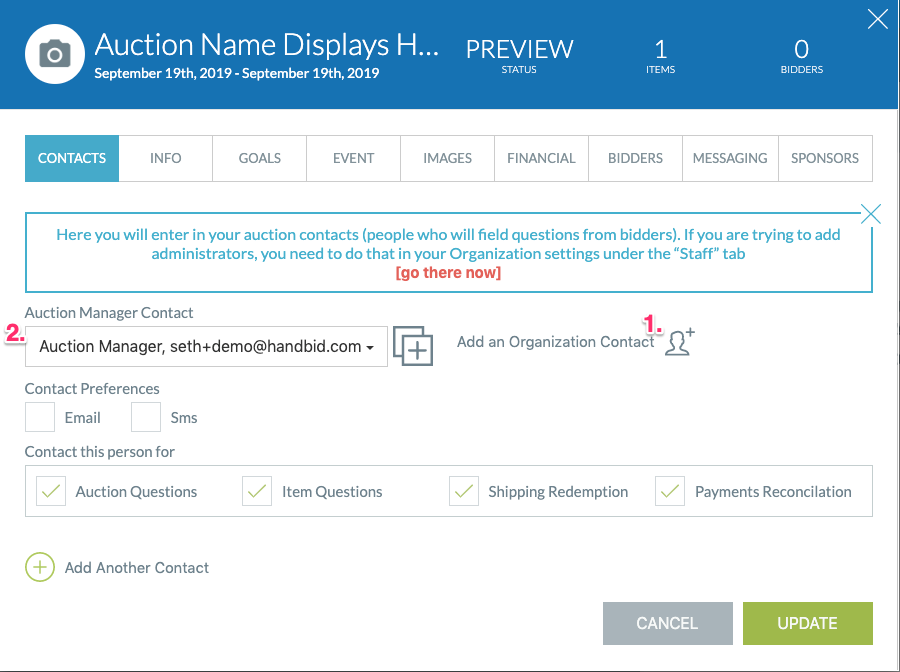 After you have added your auction contact. You can go to the next tabs of your auction settings to finish creating your auction or, simply click the Update button if you've already set up your auction.