Create Auction Contact
The first tab displayed when creating an auction is the Contacts tab.
You must have an Auction Manager Contact to create or edit an auction.
If you have created an Organization Contact enter the name or email into the contact field.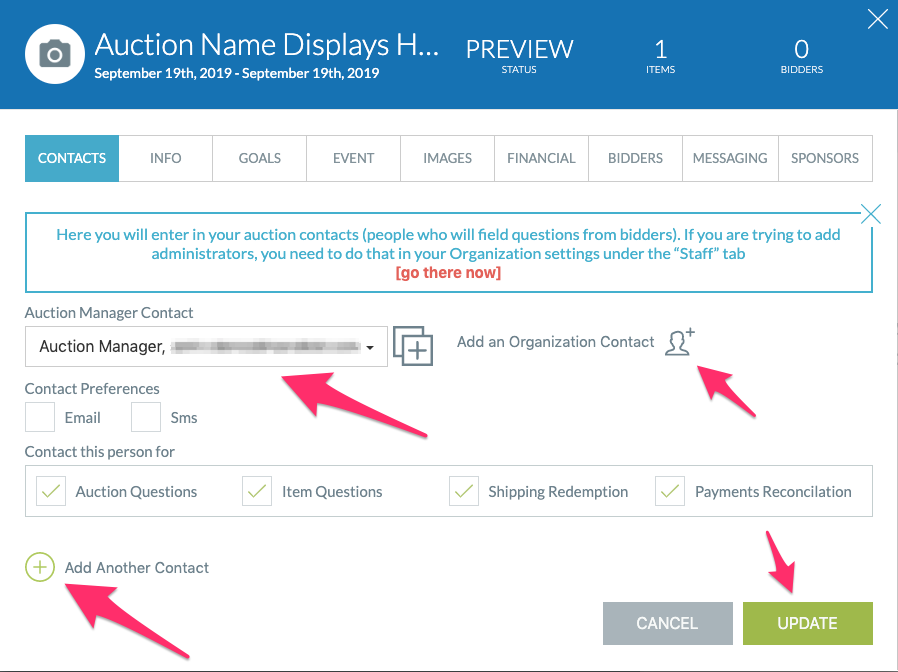 If you have do not have an Organization Contact created, do so by selecting the "Add an Organization Contact" button.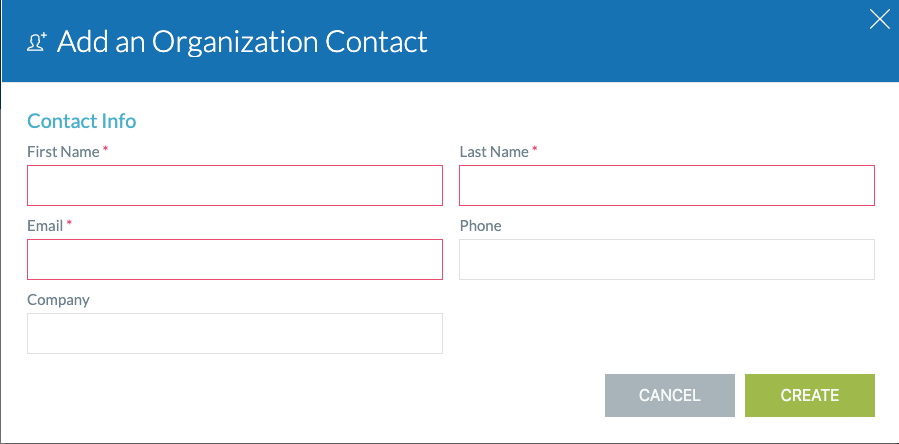 After you fill in the fields and select create. You will now be able to enter your Organization Contact in the Auction Manager Contact field. You can check the boxes for the questions they will be responsible for and add additional Auction Managers Contacts accordingly.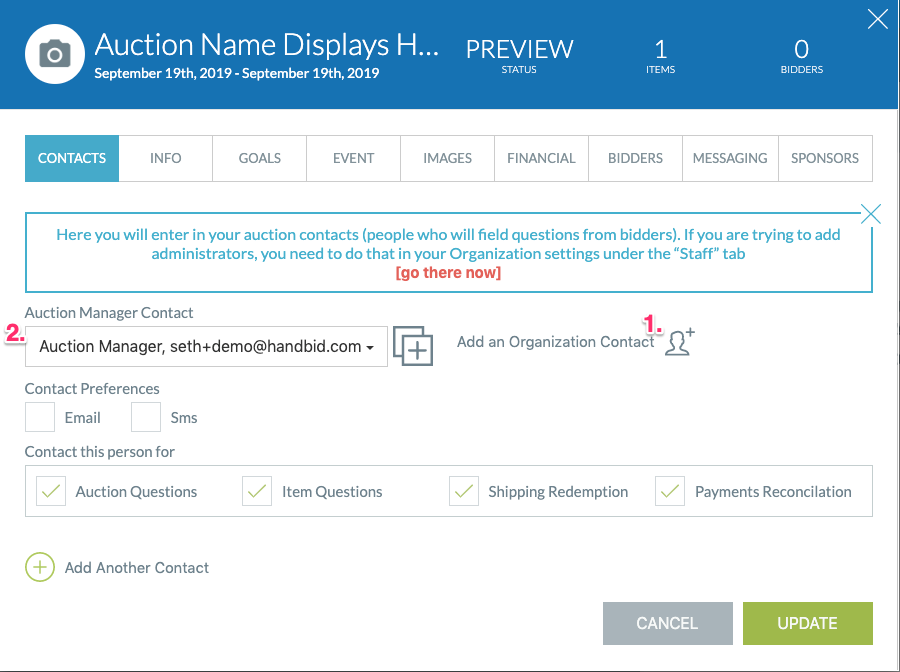 After you have added your auction contact. You can go to the next tabs of your auction settings to finish creating your auction.