Most of the time, your fundraisers will create their own page from the Handbid Events Site. We have a detailed explanation of how to do that here.
However, if you need to create a page, you can do so in the manager by selecting the PAGES menu on the left and choosing the "Create new Page" option.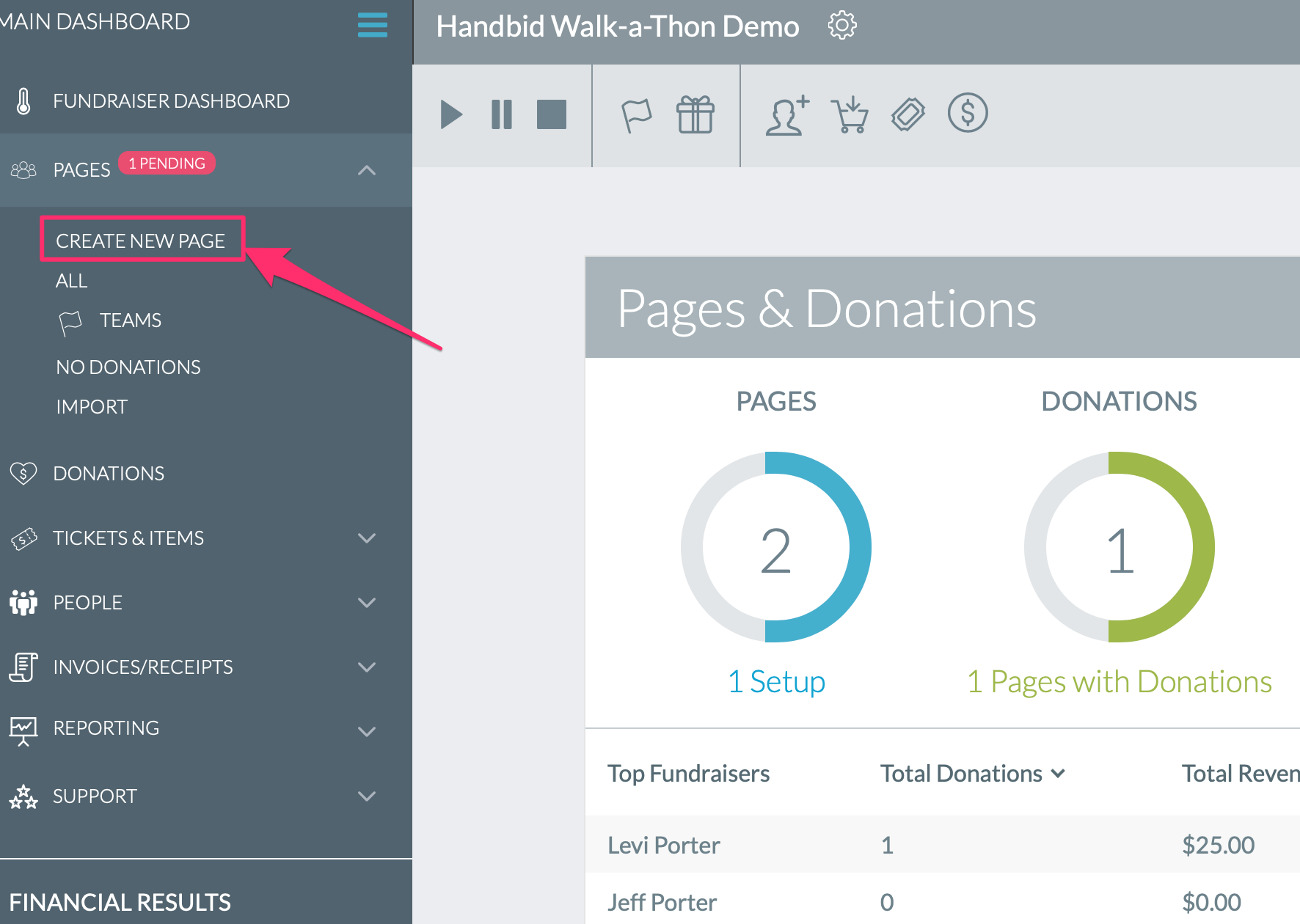 This will pull up a "Create New Page" window where you can enter in the Page's details. Here is a breakdown of what you need to enter:
Page Info Tab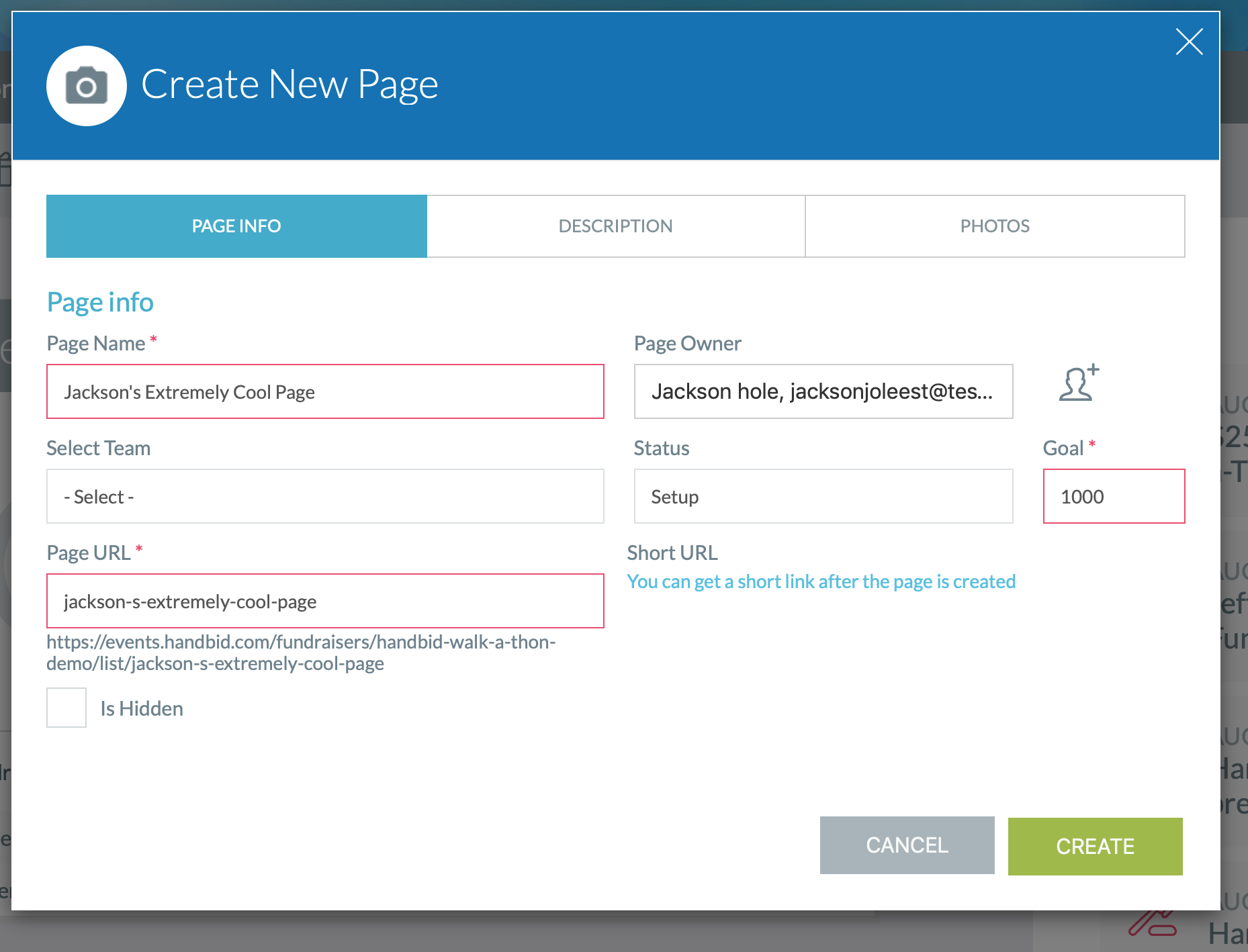 On this tab, you will enter in the following:
Page Name
Select a name for the page (32 characters max). Often times you will put in the fundraiser's name here or some other name that the fundraiser has requested.
Team
If you have teams created, you can select one of those here.
Page URL
As you type the fundraiser name above, this field will auto-generate. In rare circumstances would you want to modify this URL, so please be careful doing so as some characters are not allowed in a web address.
Page Owner
Select an owner for the page out of your list of contacts. If you don't have that person in your contacts, you can click the "Add User" icon just to the right of the Page Owner field and add a new one.
Page Status
By default this will be "setup" mode which will allow you to create it without it being open. After you create the page, you can go back in and change this value to "open".
Page Goal
Enter in a value here that either matches your default "per-page" goal from the settings or a goal that you and the fundraiser have agreed upon.
Page Description Tab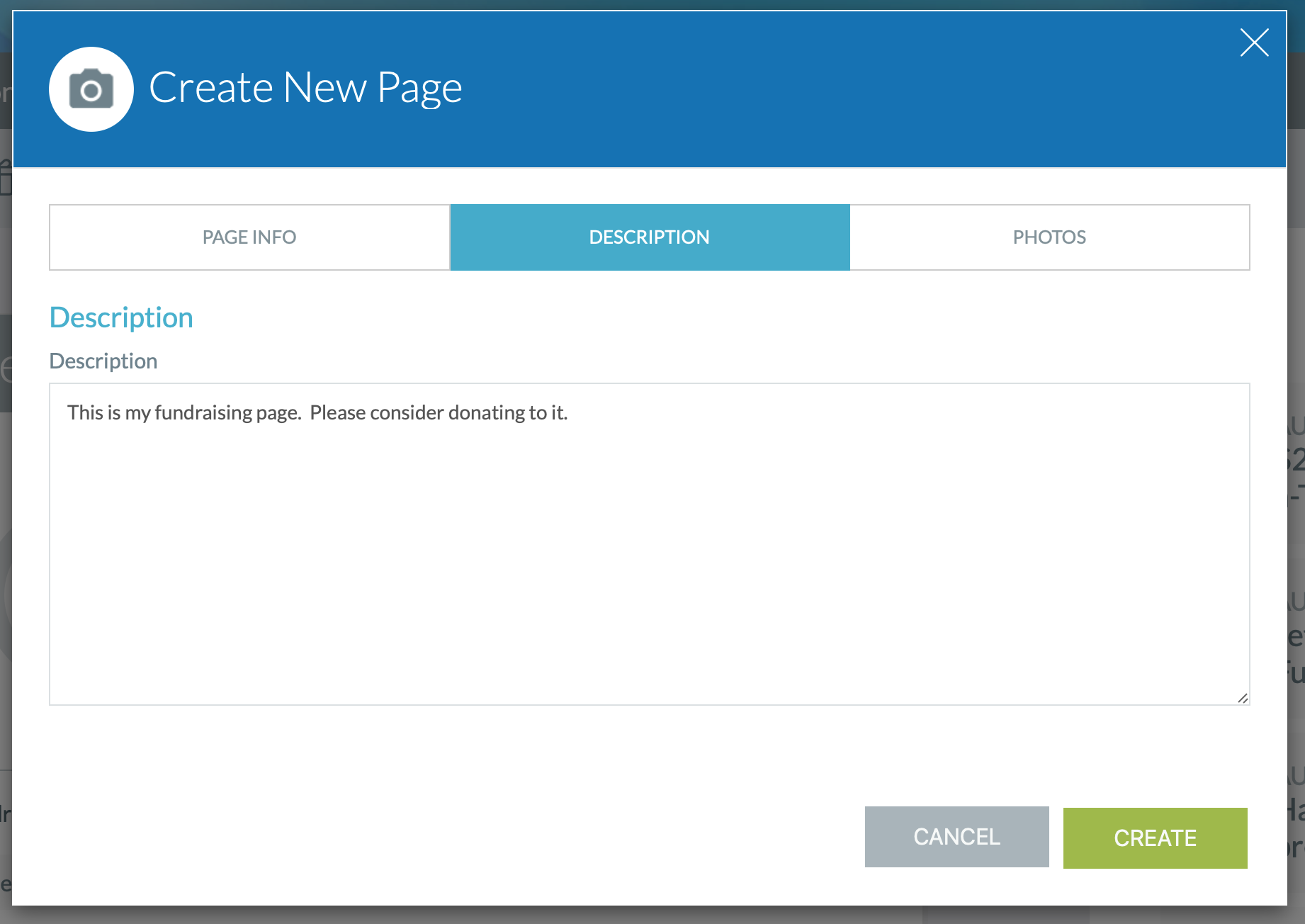 This page is fairly self explanatory. It will house the fundraiser's story that will appear on the Events site when people visit their page. You can include the default story text (from the templates) or you can provide a customized story here provided by the fundraiser or your organization.
Page Photos Tab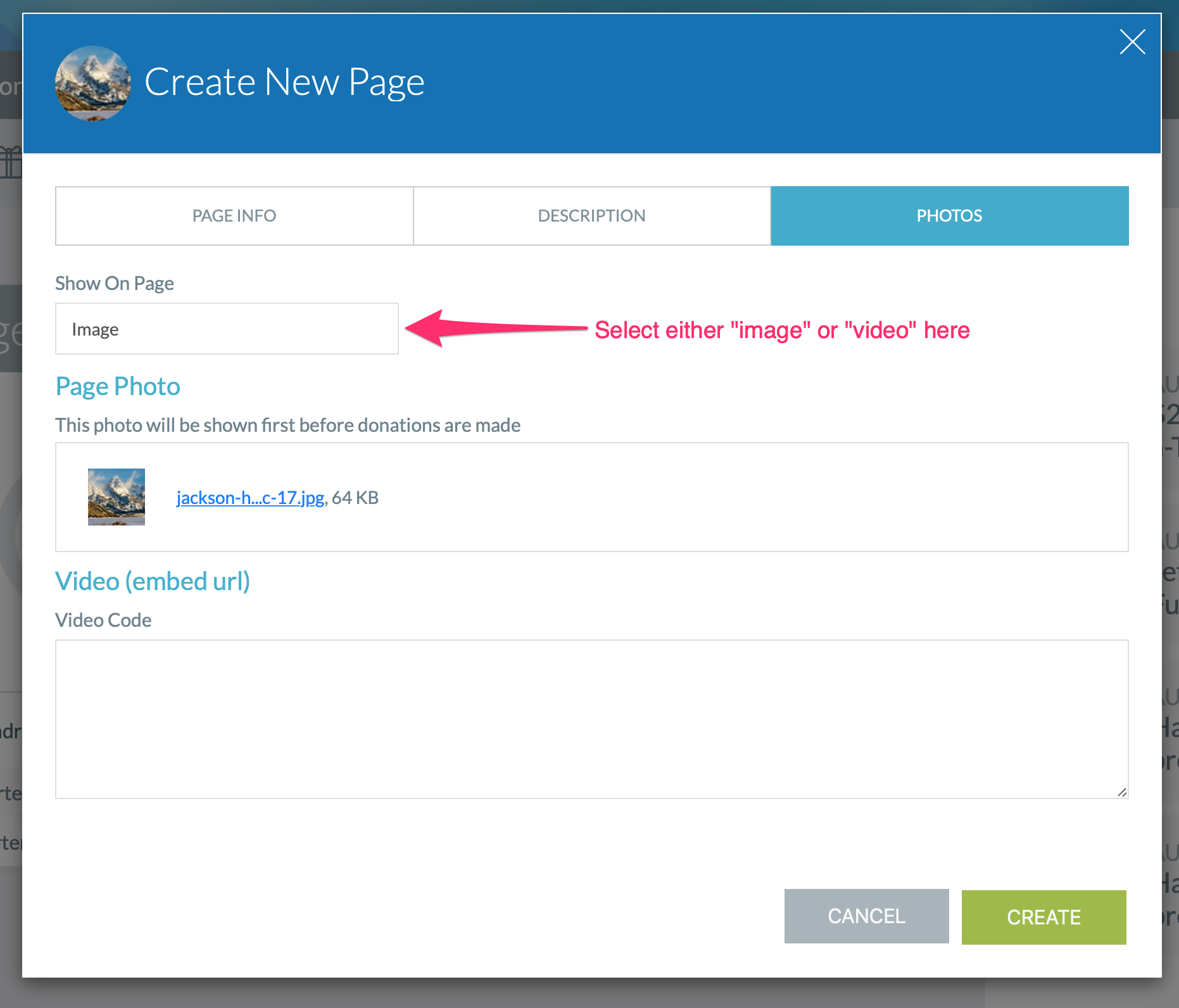 On this tab, you can specify either an IMAGE or a VIDEO for a page. For an image, you can upload the image under the "Page Photo" field.
For video, you need to paste in the video embed code in the "Video Code" field and then select "Video" under the "Show on Page" selector up top. Handbid only supports video from YOuTube and Vimeo at this time in order to prevent your fundraisers from showing unauthorized or inappropriate content. For more information on how to show a video on a page, read this article: XXX.
Once you are done, click "CREATE" to create the page. You will then need to go back in and open the page (change its status to OPEN).