Custom Fields
Custom fields can be added to each Item and can be used to define attributes specific to that item. Such as shipping weight, dimensions, pick up location etc...
To enable Custom Fields, go to your Organization Dashboard - Left Side Menu - Custom Fields.

You can Create a Custom Field and View a List of Custom Fields that were previously created.

To ADD A CUSTOM FIELD - click "Create Custom Field". A pop-up will appear. Enter the Field Name, Type (either Text, List or Number). Choose an image and set the status to Active or Inactive then click CREATE.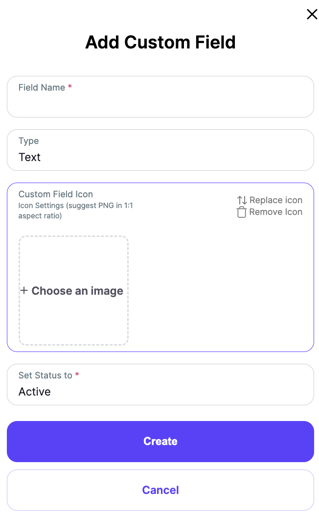 Custom Fields that are marked as ACTIVE will appear on Items at the Auction Level under the DESCRIPTION tab.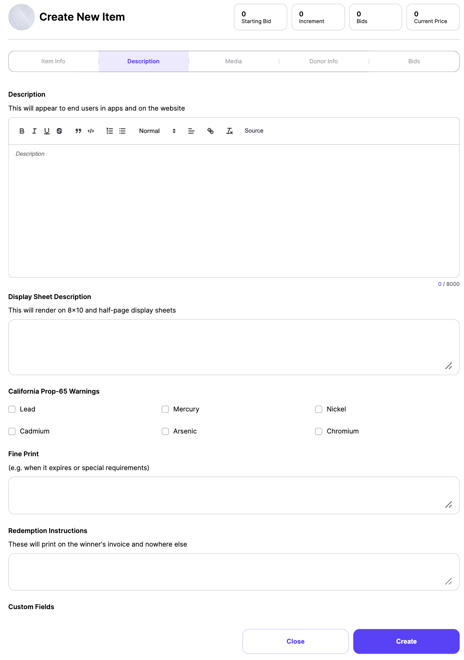 If selected for an Item, the Custom Fields will appear on the item page both on the desktop and on the app. In this example, Shipping Weight which has a value of 10 and it is shippable.