Creating Display Sheets For Your Auction
When you enter items into your Handbid auction, you have the ability to generate display sheets for your items. Your display sheets will be generated as a PDF. You can generate display sheets for all of your items or for a category that does not have tangible items or maybe a very expensive item that you don't want to place on your auction table. Display sheets come in three sizes 8x10, 5x7, and 1/2 page.
There are various reasons you may want display sheets for all of your items or just select items. This will help to display your silent auction. If you would like extra information on creating effective silent auction display areas click here.

Once you are in the backend manager, go to the DASHBOARD and select ITEMS.
Select the display sheet icon from any view of your items. The display sheet icon is located in the top right corner.


When you select the display sheet icon it will display the options for your display sheets.
Display Sheet Template: You can choose from the 8x10 which is the full page display, the 5x7 which will generate two display sheets per page or the 1/2 page display which will generate a half page display on one page. You can then fold the half page displays to prop them up instead of putting them in frames or acrylic stands.
What do you want to show for images: you can choose between the auction logo or the item image for your display sheets.
Which items do you want to generate: You can choose an individual category or all of the items when generating your display sheets.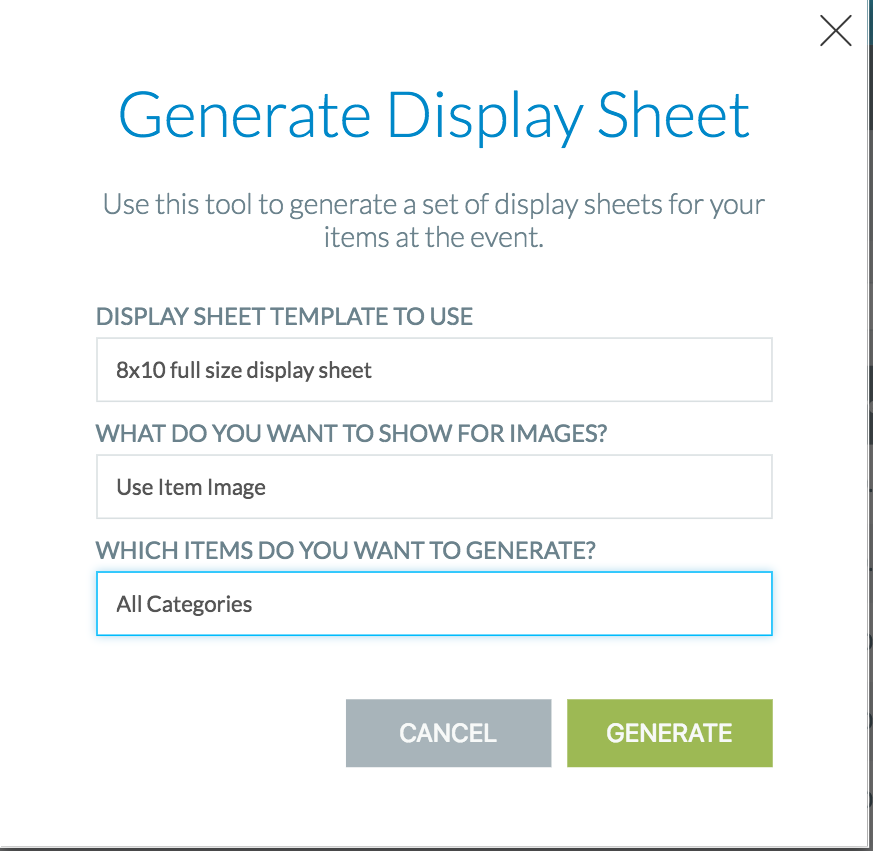 After you have selected your customizations, you can then select the green "Generate" button which will generate your display sheets.
Your display sheets will look like this: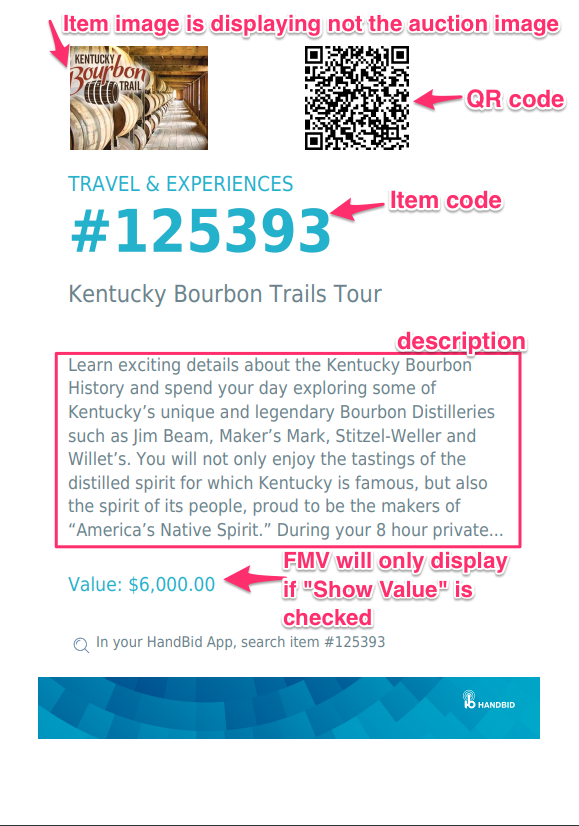 Above is the large display sheet(8x10). Once you have caught your bidders eye, they can reference the item code to place a bid. Above the item code, you see TRAVEL & EXPERIENCES this represents the category. The large display sheets will only display 424 characters of your description.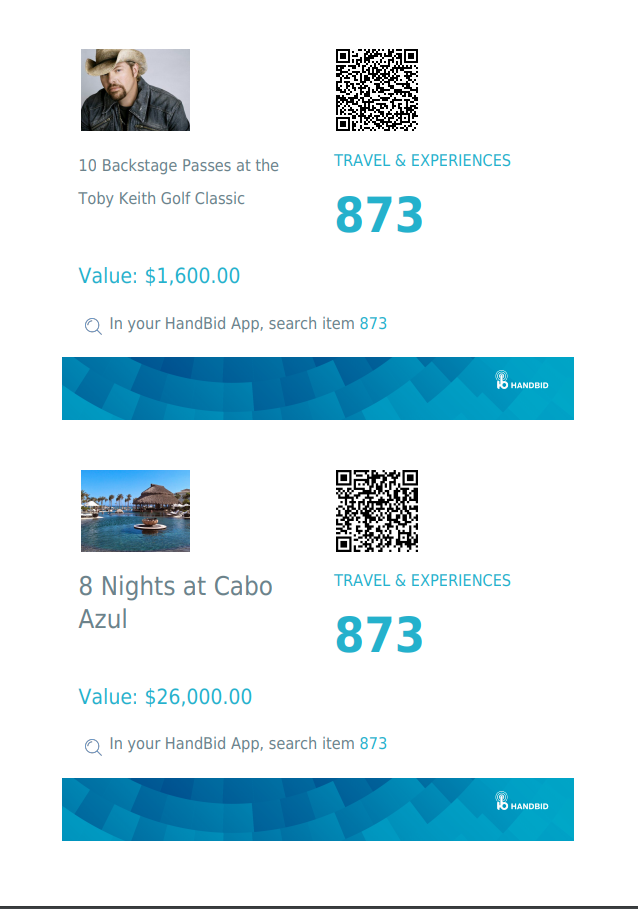 This is the small display sheet (5x7). Both sizes are very similar to each other. The smaller lacks a description which may be beneficial for items that may not be as intricate.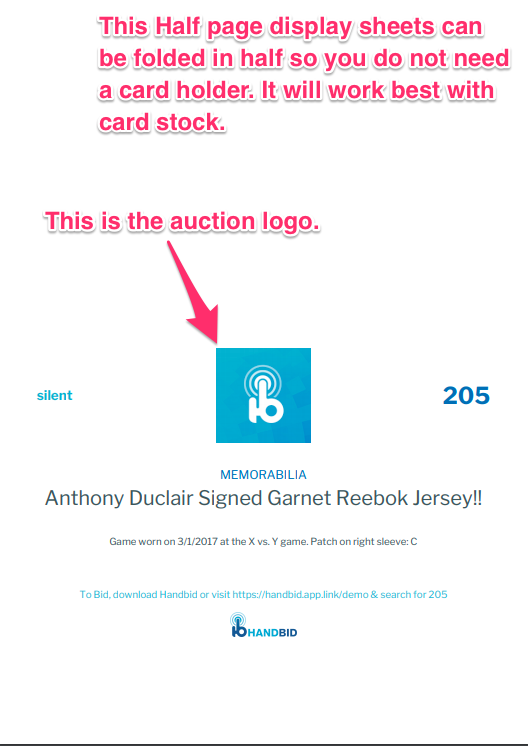 The half-page displays do not show the QR code. It will display 404 characters from the description and item code. In the example above I used the auction logo instead of the item image.