If you have purchased a ticket that includes multiple people, then Handbid may prompt you with the question "Who's Coming?". When you see this, this is an opportunity to update your guest list.
Otherwise, you can also go to either your dashboard (below)

or to your menu where you can select tickets (below)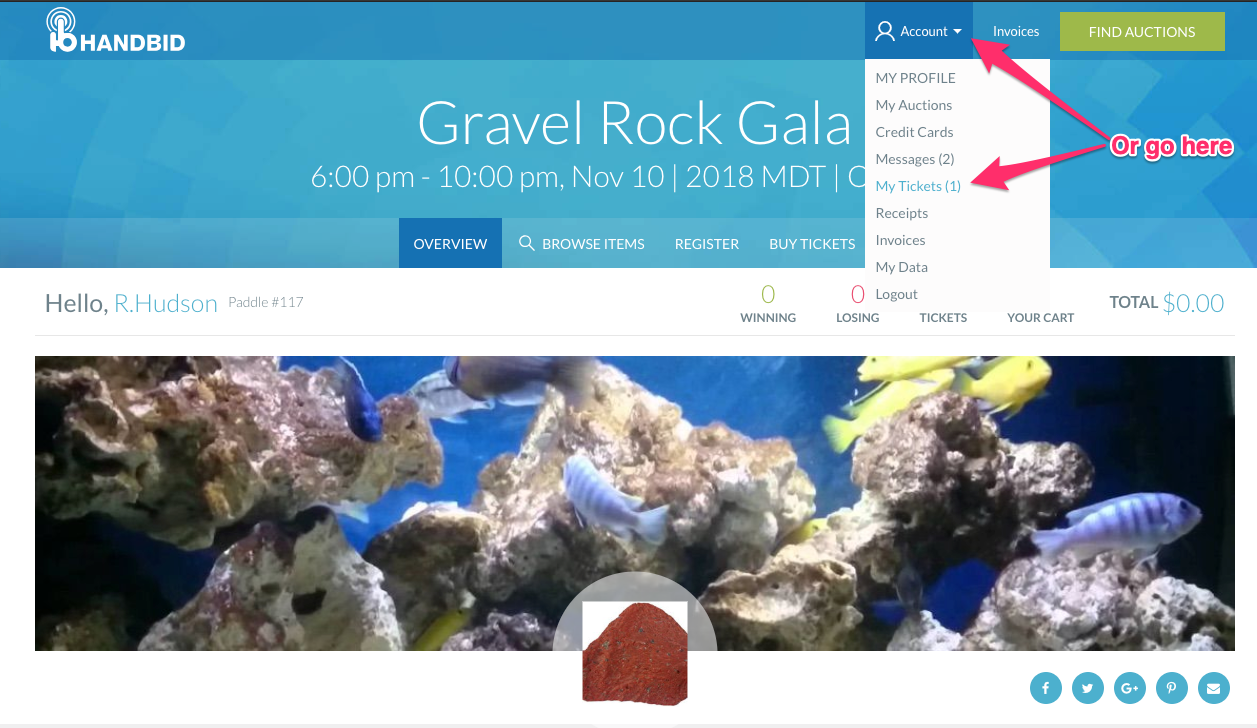 Either case will show you a list of your tickets purchased and any associated guests. If you do not see your guests listed, PLEASE contact your auction manager to inquire about your purchase.
Otherwise, the guest list will show names in it. Names that are green have been at least partially completed with a name. Fully completed guest info would also include an email address and a phone number.
Incomplete guests will appear in a pink color. Just click the pencil next to their name to add their information.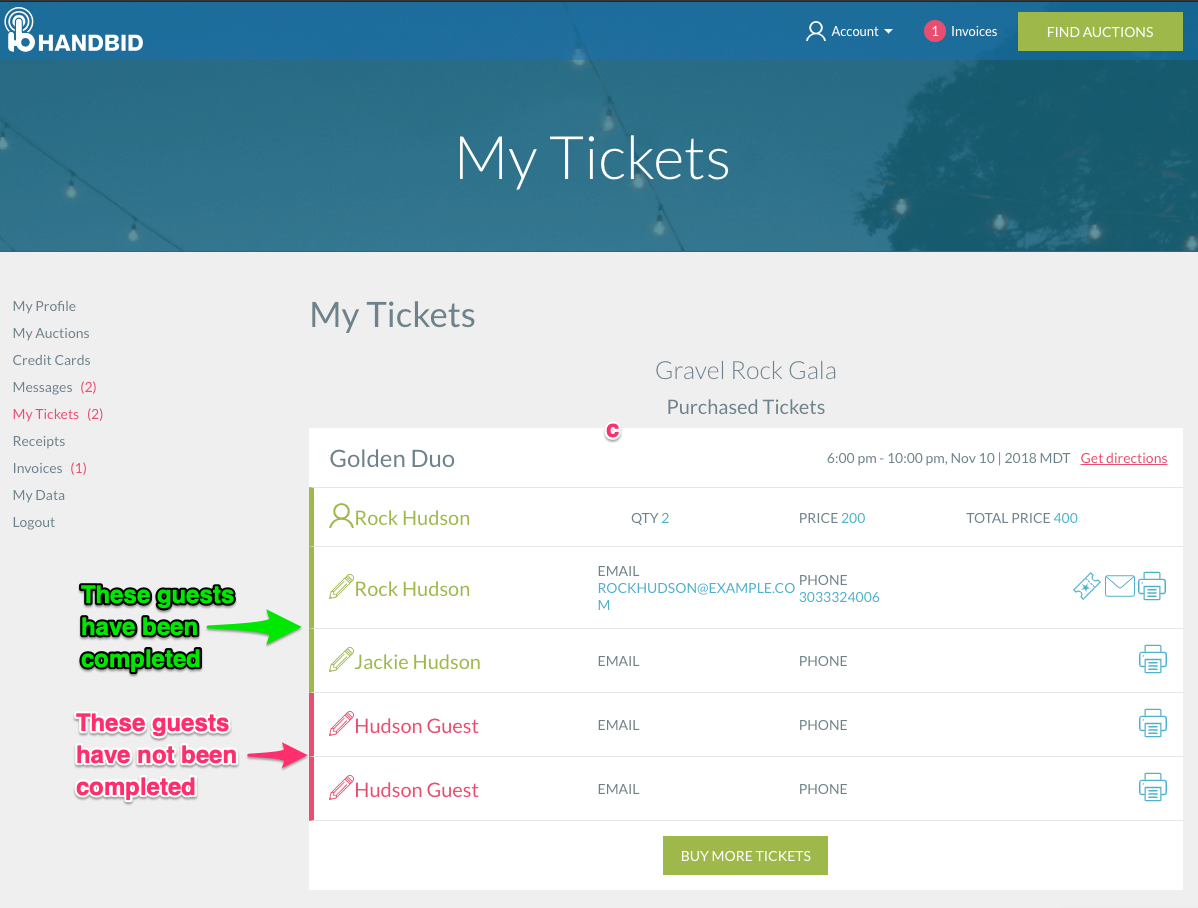 When you are done and refresh the page, you should see your edits updated.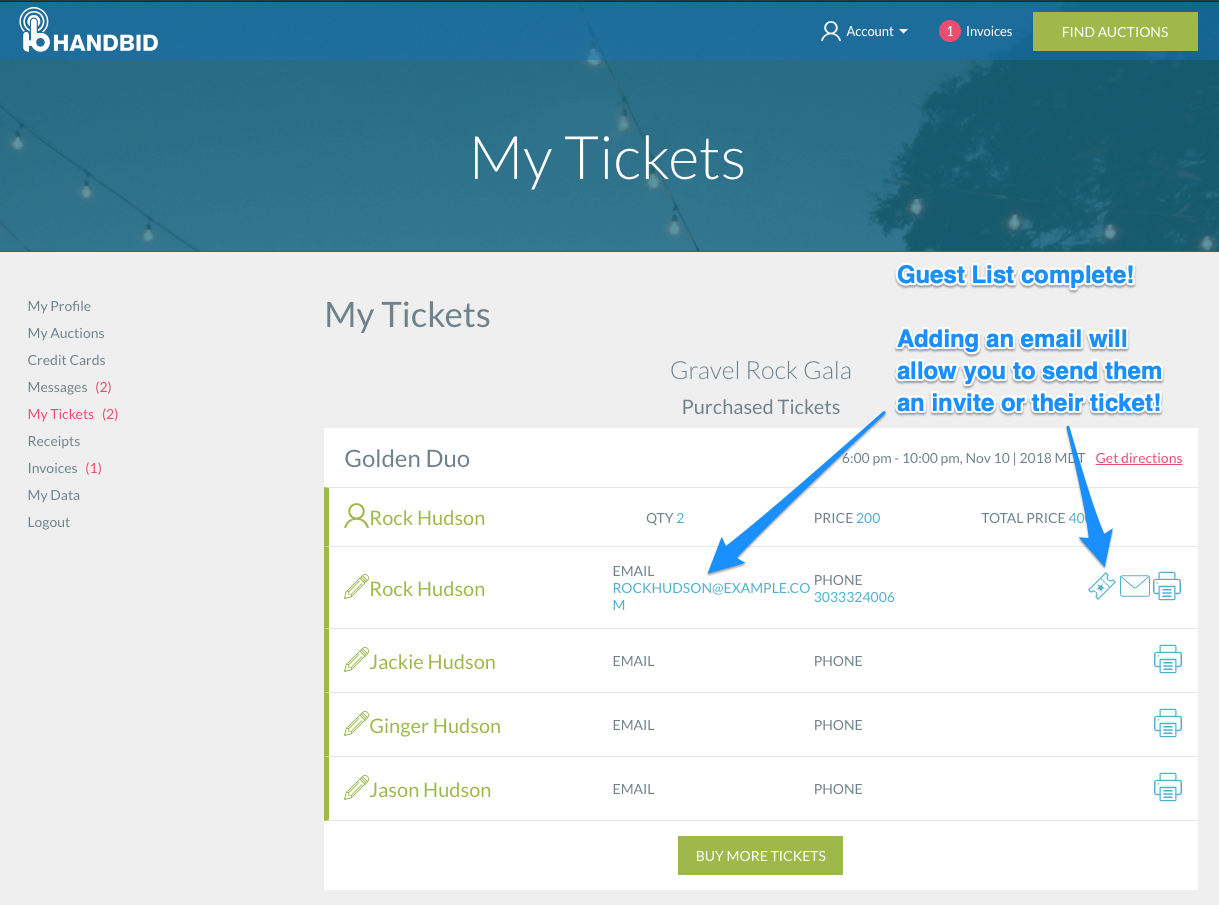 Adding an email address will allow you to send an invite to your guest to get registered. Adding in a mobile phone number will further complete their setup and speed up checkin at the event!