If you purchased tickets and want to confirm the number purchased and also print them or email them to others, you can find your tickets either in the Handbid App or online at events.handbid.com
Finding your tickets on Handbid Events WebSite
Login to your account at events.handbid.com (login is in the top right corner). Once logged in, click on the "ticket" icon and then you will be taken to your purchased tickets.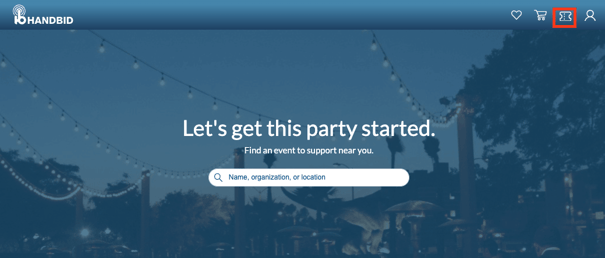 To print your ticket, click on the "Printer Icon" next to your ticket
To email your ticket, click on the "Ticket" icon next to your ticket
To send an invite that includes a link to register, click on the email icon next to your ticket. You would not normally send an invite to yourself (your own ticket), but once you update one of your guest slots (if you have one) and include an email, this is a great way to invite your guest to get setup as a bidder in Handbid.
Editing my Guest's Info / Adding a Guest
If you have guest slots that need to be completed, these will be colored in PINK. Just click the pencil icon next to the slot to edit the guest info.
Finding your tickets on Handbid App
The iPhone and Android apps work the same way with regard to tickets. To find your tickets, login to the app and then find the auction event in your "My Events" list. Once in the event and on the dashboard, tap the "View / Buy Tickets" (it should show you have at least 1 ticket here if Handbid has a record of your ticket purchase for this Event)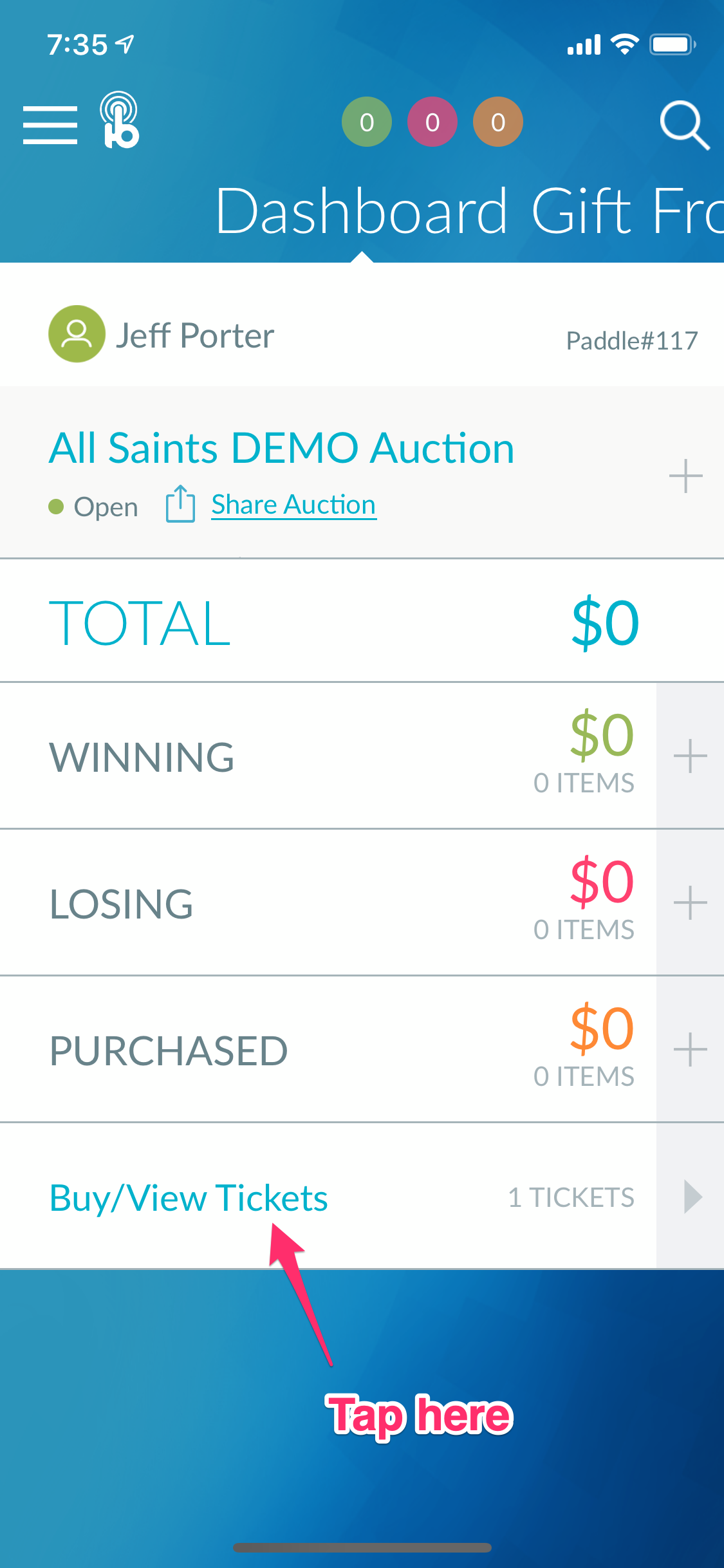 Once in the ticket screen, you will see your tickets and can confirm the number of them is correct.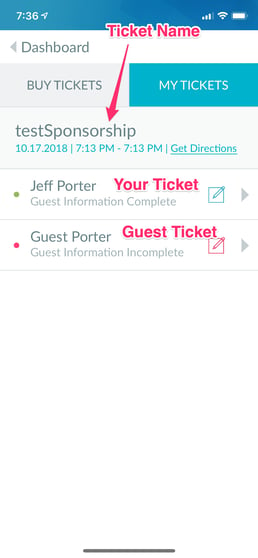 From this screen, you can tap the "right" arrow next to your ticket to view your ticket details and even save it to your phone's wallet (if available)