How to add a guest
To add a guest to your guest list, you will need to select the guest list icon with a plus sign.

From this point, it will pull up a menu where you can enter guest information. If you want to add a guest outside of your contact list, enter the information in the fields provided.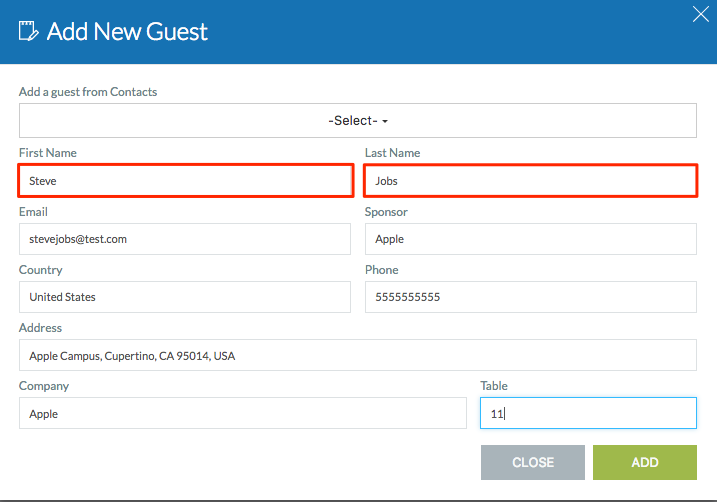 You can also enter a guest by pulling them from your contact list.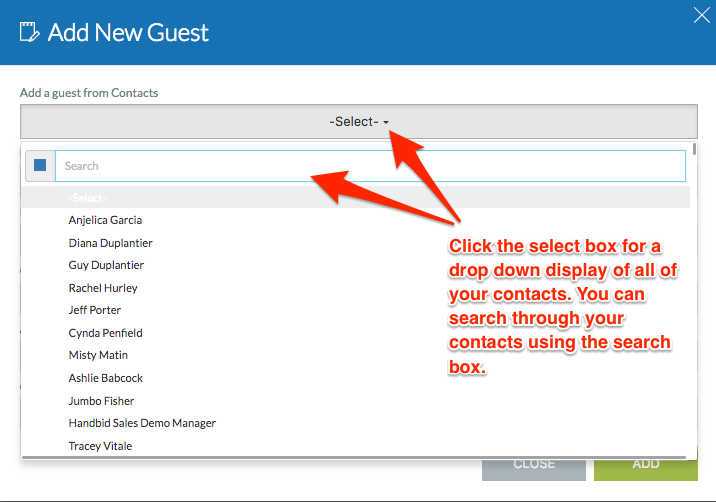 First Name and Last Name are required when adding a guest. If you do not add a sponsor it will default to your organization.