Getting Started as a Bidder
How to Donate an Item To an Auction
This article will cover how to donate an item to an auction as a bidder or volunteer.
First, the auction manager must have this featured in the settings enabled. To get there, the Auction Manager must go to the BIDDER tab of the event settings to check this box:

If you are not registered for the event this option to donate will not appear. As a guest, you will need to register for the event if you wish to donate an item and not just browse the event. The box below will populate on the OVERVIEW landing page, below the Event Details.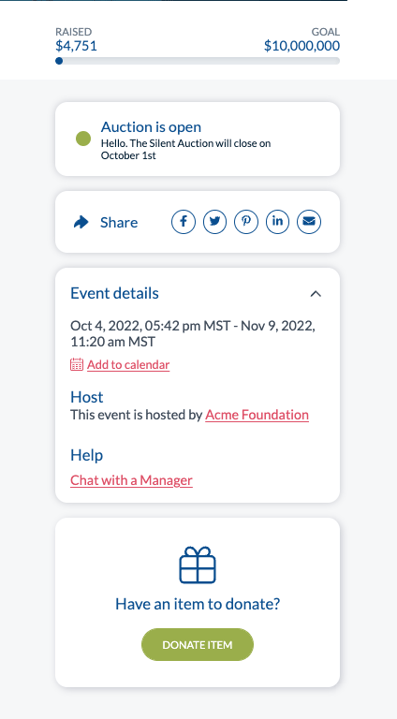 When you click the DONATE ITEM button there are 3 sections of a form you will need to fill out for the auction manager. This first section is the Donor Information area. There, you can provide who is donating the item, a business name, a first and last name, and general contact information.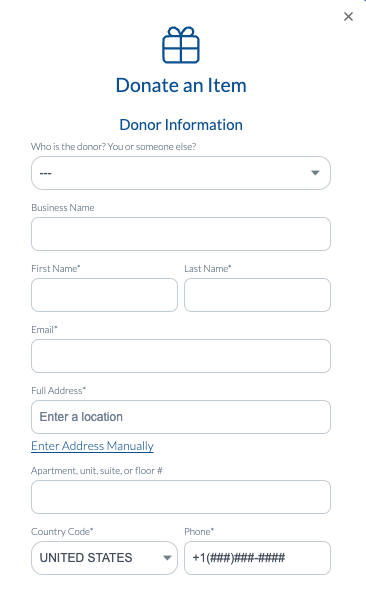 The next section is for details about the item. You can add the name of the item, a description, pictures, terms and restrictions, and the value. The more information in this field you can provide the more likely the auction manager will accept this item into their auction.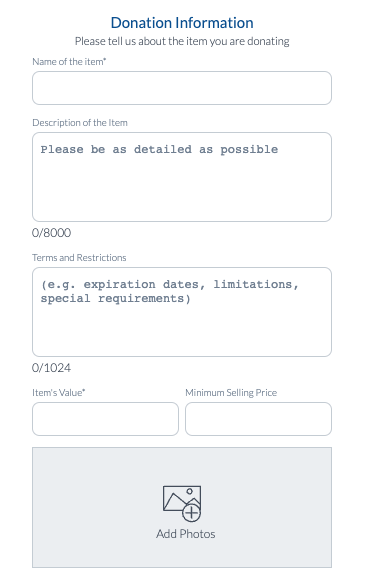 The final section on the form, before submitting the item to the auction manager, is how the item will be getting to the actual event. It could be a physical item like a signed baseball, a digital gift card, a basket with a signed baseball and digital tickets to a game. There are also instructions on how to get the item if the auction manager accepts it into the auction.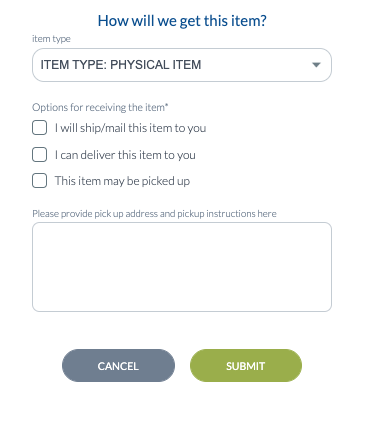 Once you press SUBMIT, the Auction Manager will receive this form and will follow up with you if this item has been selected to be in the auction using the information you have provided.