To send out email invites, you first need to get to the Invite List in your Auction Settings. To do so, go to the "People" menu on the left, and then to Guests, and then to Invite List.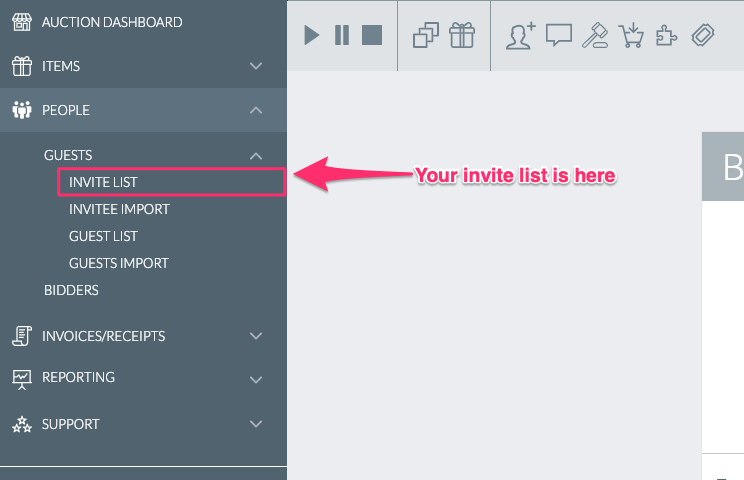 In the Invite List, you can craft and send your own email invite to your guests or donors. First, you will want to create your message. With your message, you can direct or instruct your invitees to your auction. Whether they have yet to purchase tickets and you are directing them to register and purchase tickets. Or they have already purchased tickets outside of Handbid you are directing them to register and view your Handbid auction prior to your event.
In the invite list, you will want to select the envelope icon with the pencil. This is how you can edit your invite email.

This will open up a dialogue where use tokens add an image to create your email invitation.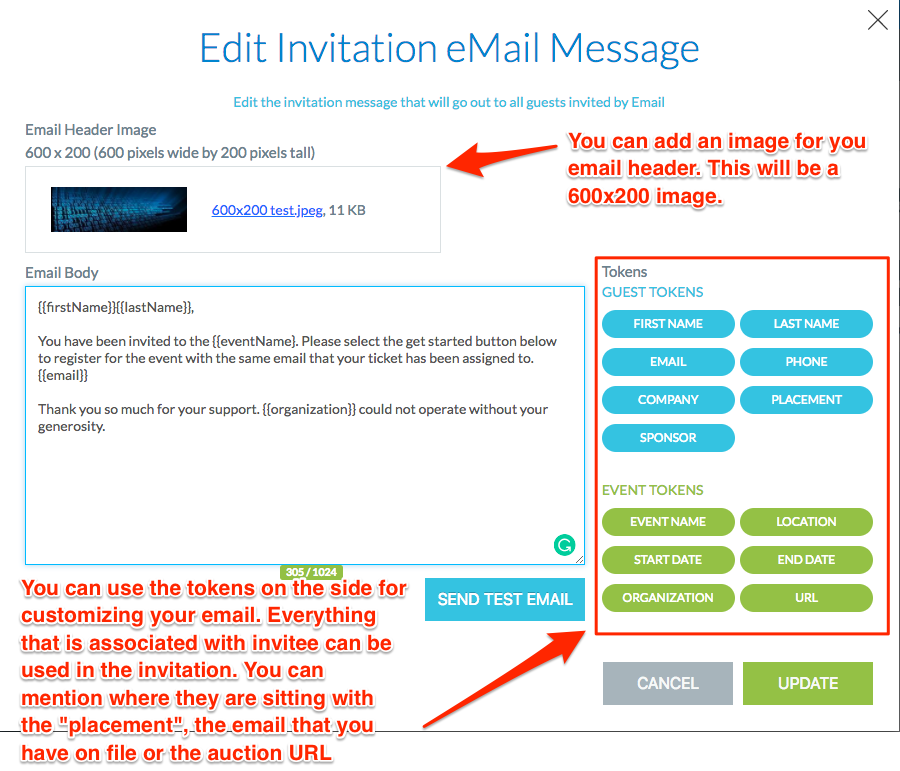 You can send a test email to yourself to see how you invite looks. Understanding the flow of the email will help you craft it all the better. You must add your self to the invite list prior to sending a test email.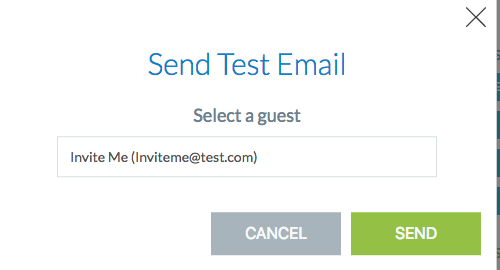 When you are ready to send out your invite you simply check the boxes of the next to the names on your invite list then select the envelope with the plus sign.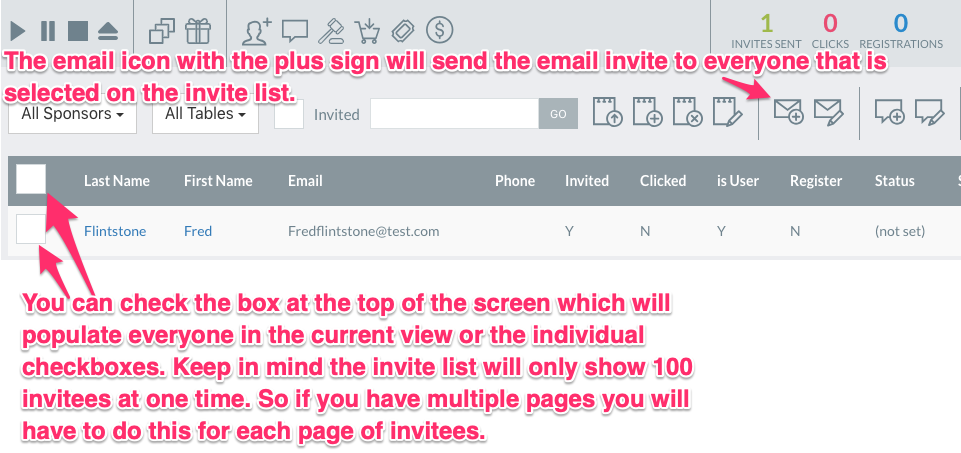 When a user selects the "Get Started" button or the auction URL from the email invite. All of the information you have on the invitee will transfer over to the registration form(e.g. first name, last name, email, phone number). This will make easy and convenient for your invitees to register.