How to invite bidders from prior auctions
Using the guest list you can invite bidders who bid in prior events. In order to send invites to your event based on criteria select the notepad with the arrow.

That will display this window where you can select your invite criteria.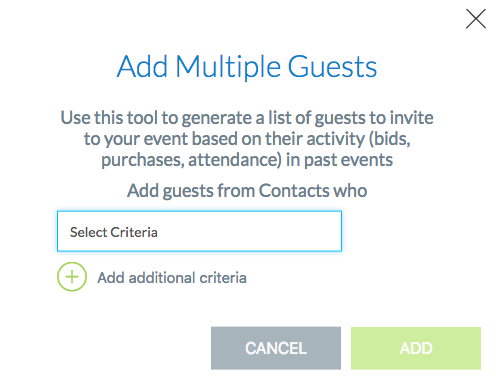 These are the field you can choose for inviting guests to your event.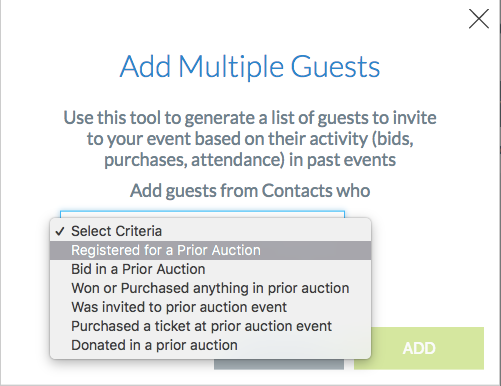 You have the ability to choose multiple fields and the auctions that correlate with the selected fields.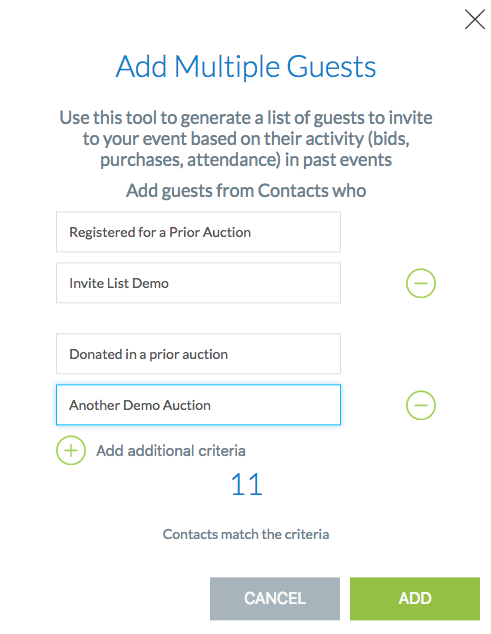 The top fields are the criteria and the bottom field is the auction that correlates with the criteria. When you add these contacts to your invite list you will still need to craft an invite message and send it out to this list of people.