How to Invite Bidders from Previous Auctions
Using the guest list, you can invite bidders who have bid in your previous auctions. Handbid offers the opportunity for you to send invites to your previous bidders with the hope they'll register or purchase tickets to your upcoming event. To send the invites, use the notepad with the arrow icon to select bidders based on criteria.

Once you click the icon, this window (below) will pop up. This is where you can select your invite criteria.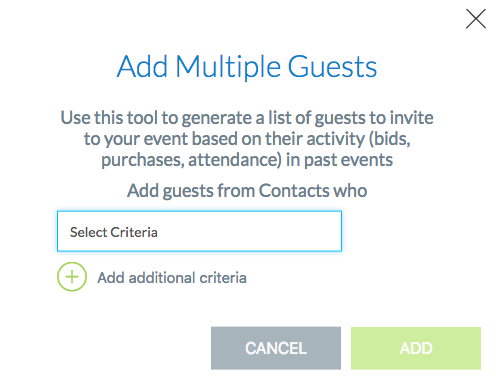 Below is a dropdown of the available criteria fields to select from to populate a list of invitees from past events.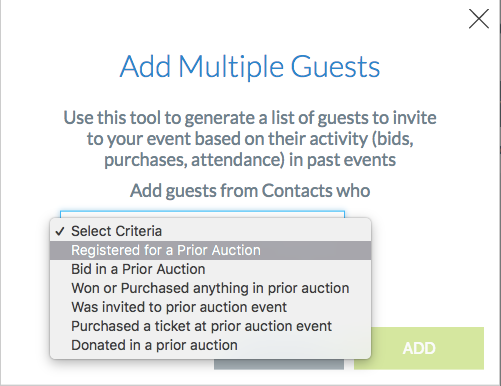 When you select a criteria, a second field will populate below your criteria field (see screenshot below). The top field is the selected criteria and the bottom field is the auction(s) that match the criteria. When you add previous bidders to your invite list you will still need to customize and send an invite message.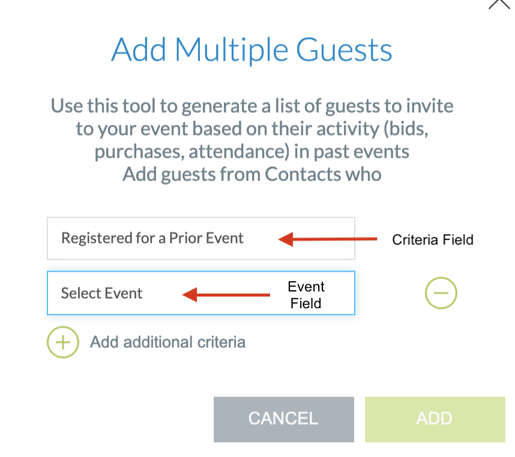 If you wish to populate several criteria, Handbid allows you to choose multiple fields and the auctions that correlate.