How to Move Donations in a Peer-to-Peer
This article will show you how to move an existing donation in your peer-to-peer to a page, make it general, or make it anonymous.
Keep in mind! This process can only be done in a Peer-to-Peer event in Handbid, not an auction or a campaign.
Step 1. Go to donations on the left side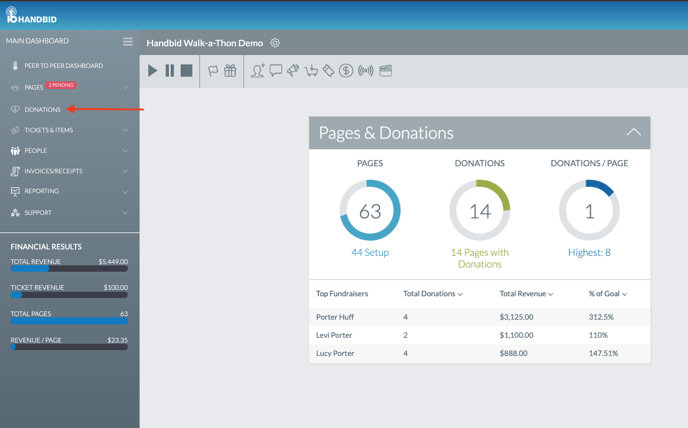 Step 2. Select the user(s) first and click the edit icon.

Handbid pro tip: If you select more than one user at a time, you can only make these donations general or anonymous.
Step 3. Select the box you wish to move the donation to.
Side note: if you move a donation to "Assign to Page" you will need to select the page. If "assign to Page" is already selected, you can change the page the donation reflects on.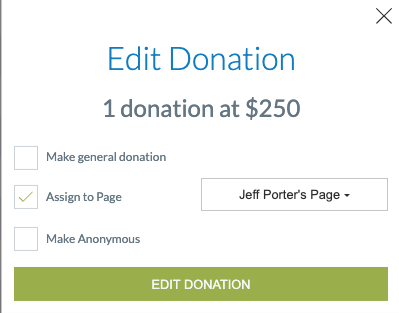 Step 4. finalize the change by selecting "EDIT DONATION"