Silent and Live Auction Items
How to Show the Fair Market Value on an Item
This article will provide you with the steps for displaying the fair market value (FMV) on an item in your auction.
In Handbid by default, your silent and live auction items will not display the Fair Market Value. In order to show the value of these items, you must check the "Show Value" checkbox when creating or updating an item.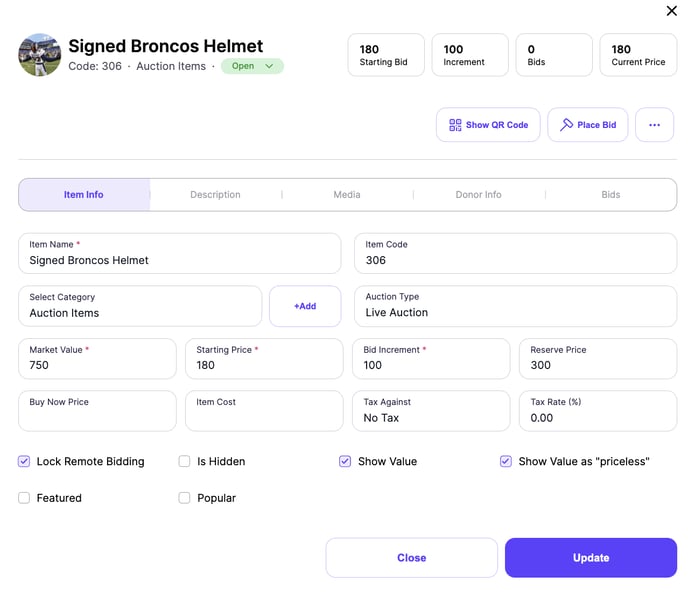 If you need to show multiple items' value you can bulk edit your items to show the value. This will allow you to edit multiple items at once. Click here to review our article on bulk editing.