When entering direct donations/paddle raise bidder numbers, it helps if you have your information written on a predesigned sheet. VIEW OUR SAMPLE SHEET!
To enter these bidder numbers, go to the Icon at the top of the screen in the auction manager that looks like a money sign.

Selecting the "Mass Appeals" icon will allow you to quickly enter you paddle raise donations.
Select the dollar level you wish to add bidder number to.
After you have entered all the paddles numbers that correlate with a donation level select the complete button.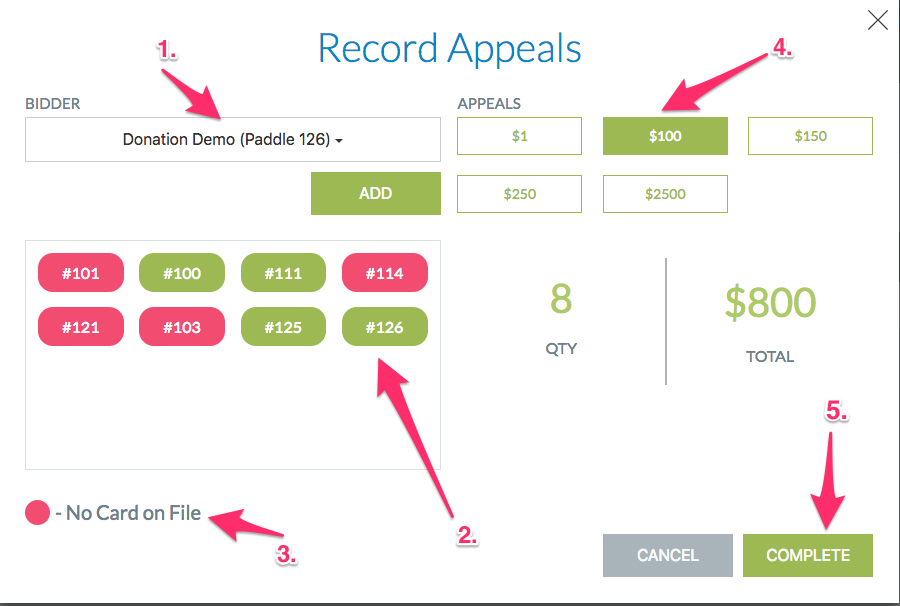 Select the bidder's name or paddle number from the drop-down menu. You can search for the bidder and once the bidder is selected the paddle number will populate the box below. View the image below to see the drop-down menu and search bar. You only have to select the add button to add an additional donation.
All the bidders selected for a donation level will appear here. Prior to selecting the "Complete" button you can cross reference the paddle numbers.
Bidders with a credit card on file will appear green and bidders without a credit card on file will appear red.
Select the dollar amount you adding donations for. You can always change the dollar amount prior to selecting the "Complete" button.
You must select the "Complete" button to process the donations. Remember to check your work make sure you paddle numbers match and the donation amount. Select the complete button and then start entering paddle numbers for the next donation level.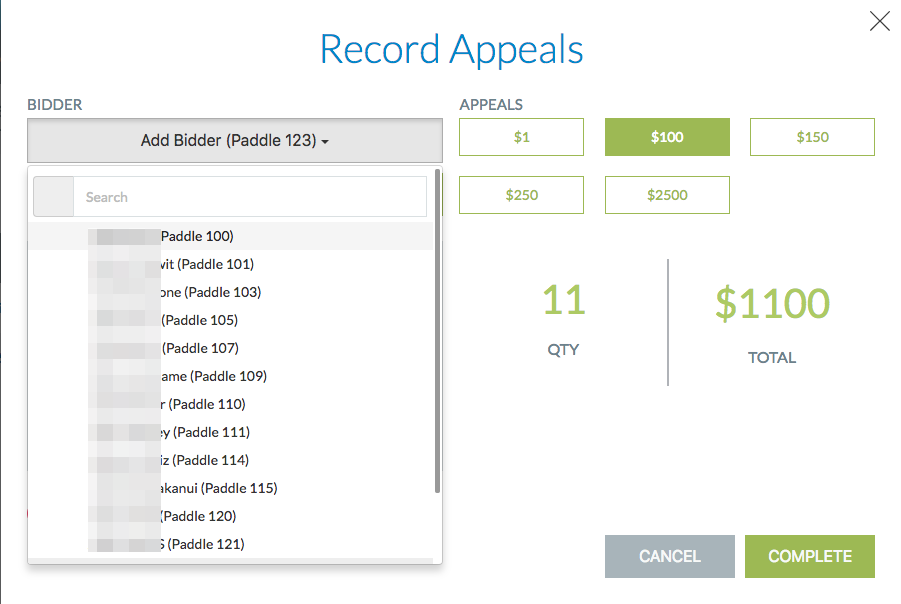 If you need to remove a bid you can float over the bidder number and you will see an X select the X to remove the bidder number from the list. View below.