This report will show you a summary of how each of your donor's items performed in the auction. You can access this report under Reporting / Items / Donor Summary.
The first step is to select a donor. If you have setup a contact record for each donor, then their information will be combined into a single report. If you have just loaded your donor's name into the donor field of an item, its likely they will show up in this report more than once (trying to merge those together would result in the risk of error, so we have not done that).
Once you have selected a donor, Handbid will show you each of the items that donor donated and how they performed. It will list bids, starting price, ending price and fair market value (FMV).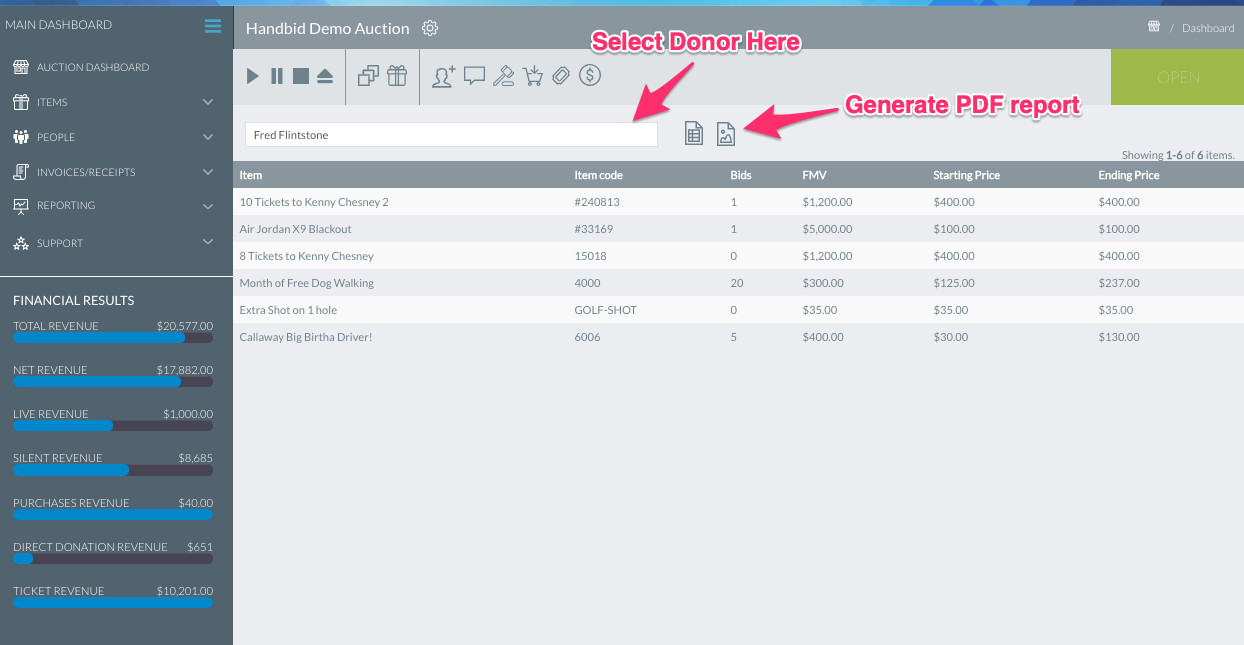 The best way to view this data is to actually generate a PDF report. This is the icon just above the list that looks like a photo. Clicking on this will generate a PDF report showing the same information but also some summary information included total revenue generated and total bids.
An example of this report is below: