Login to Your Organization Account on Handbid
Welcome to Handbid! You should have received an auction manager username and password from us when your account was created. If you do not know your auction manager login please contact us! If you are having issues logging with your current auction manager account select "Reset Password".
NOTE: DO NOT USE THE AUCTION MANAGER IN INTERNET EXPLORER!
Visit the Handbid Auction Manager Site
Enter the email address associated with your Handbid manager account.
You will find a one-time password in your welcome email, you can copy and paste it into the password field.
Click the LOG IN button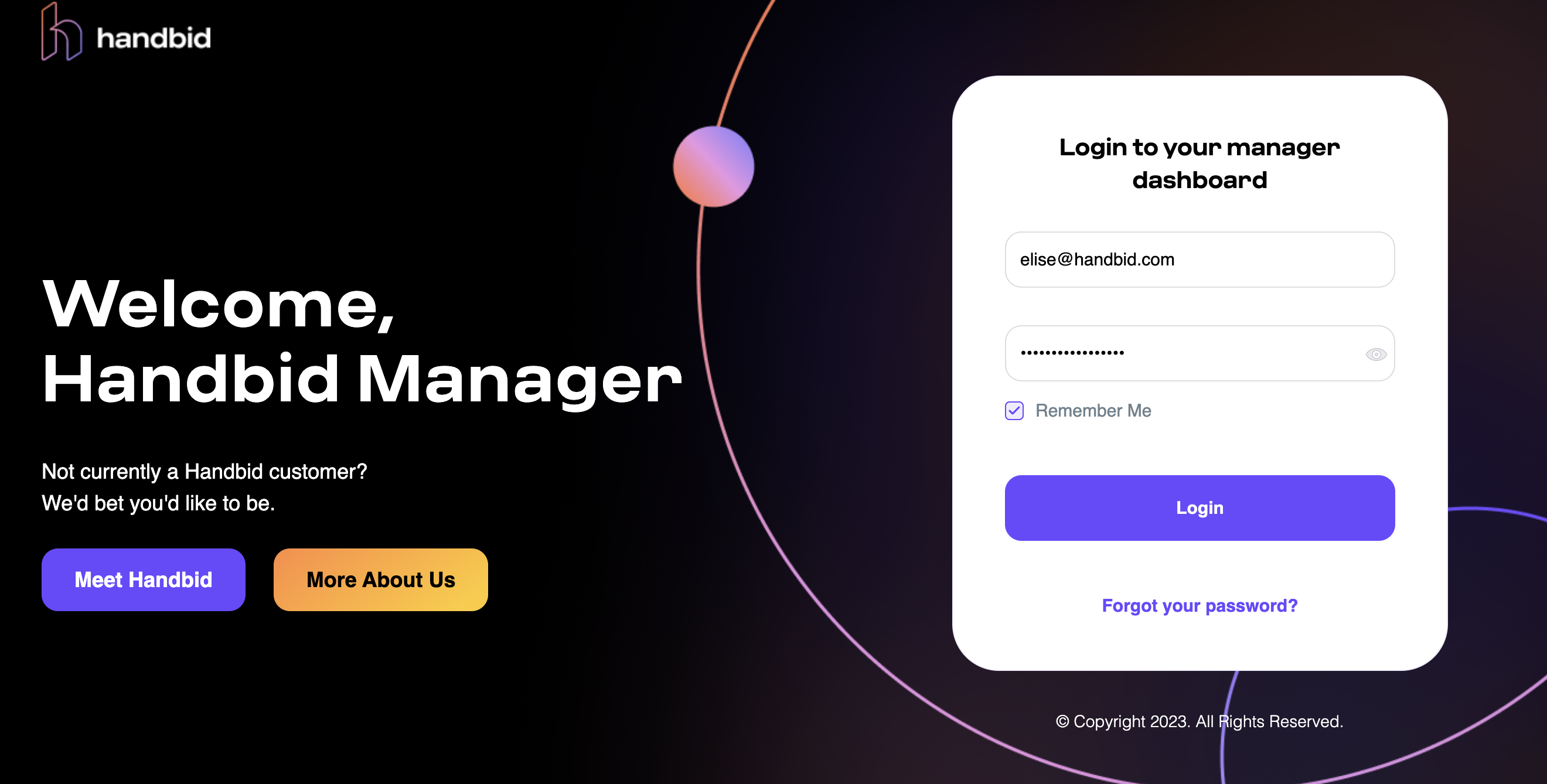 CAN MULTIPLE USERS BE LOGGED INTO THE HANDBID ACCOUNT MANAGER AT THE SAME TIME?
YES. Multiple users can log into the Handbid auction manager at the same time managing your auction. However, we don't recommend sharing accounts for security purposes. If you want to have more than one manager in your auction, you can promote your staff to manager status in your organization settings.