Sometimes you may have a few invoices that were paid outside of Handbid. Perhaps the bidder wrote you a check or paid in advance. In those cases where you want to zero out the invoice and mark it paid, you can do that by applying an OFFLINE payment method.
Here are the steps:
Find the UnPaid Invoice
Go to the auction, fundraiser or event in question and look for the unpaid invoice. The best way to do this is to navigate to the Invoices / Receipts and click on the NOT PAID filter.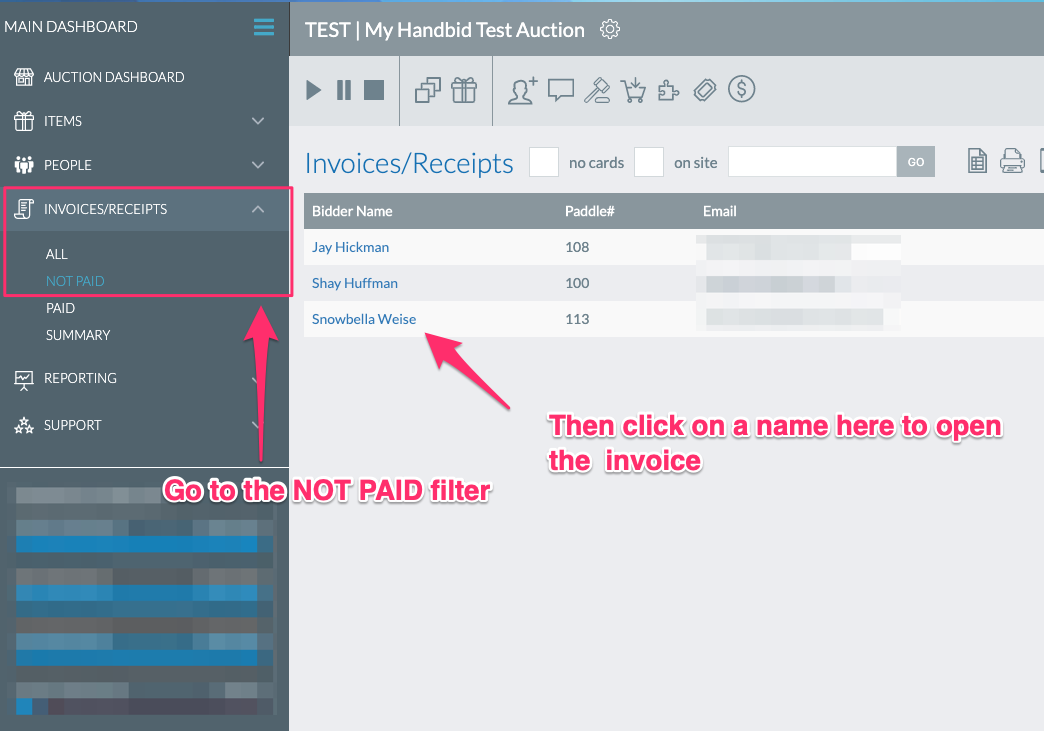 Click on PAY NOW
Once the invoice loads, then click on the PAY NOW button to apply a payment.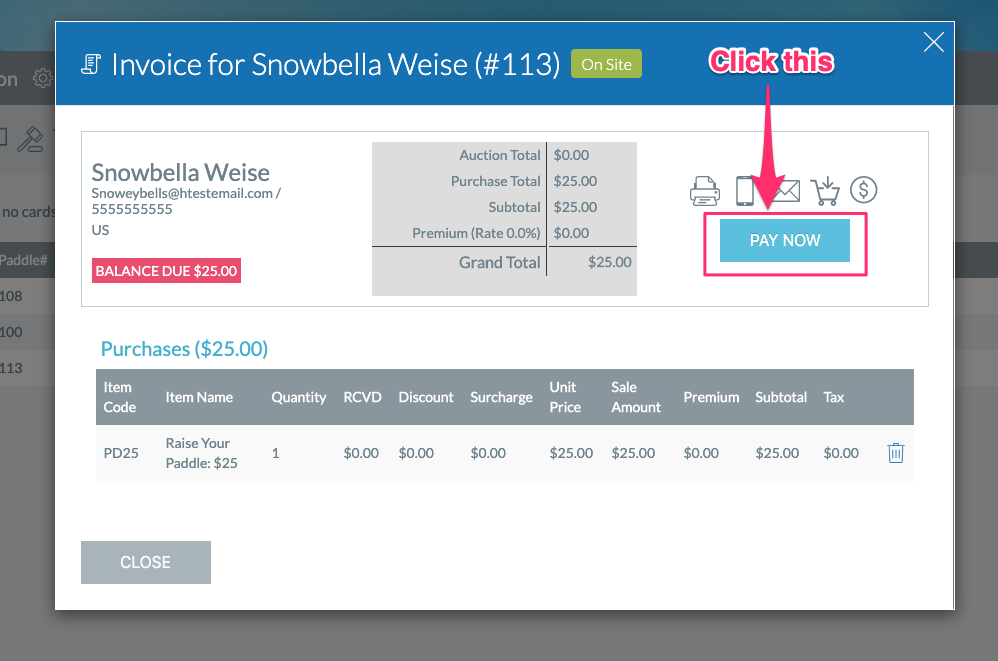 Apply an external payment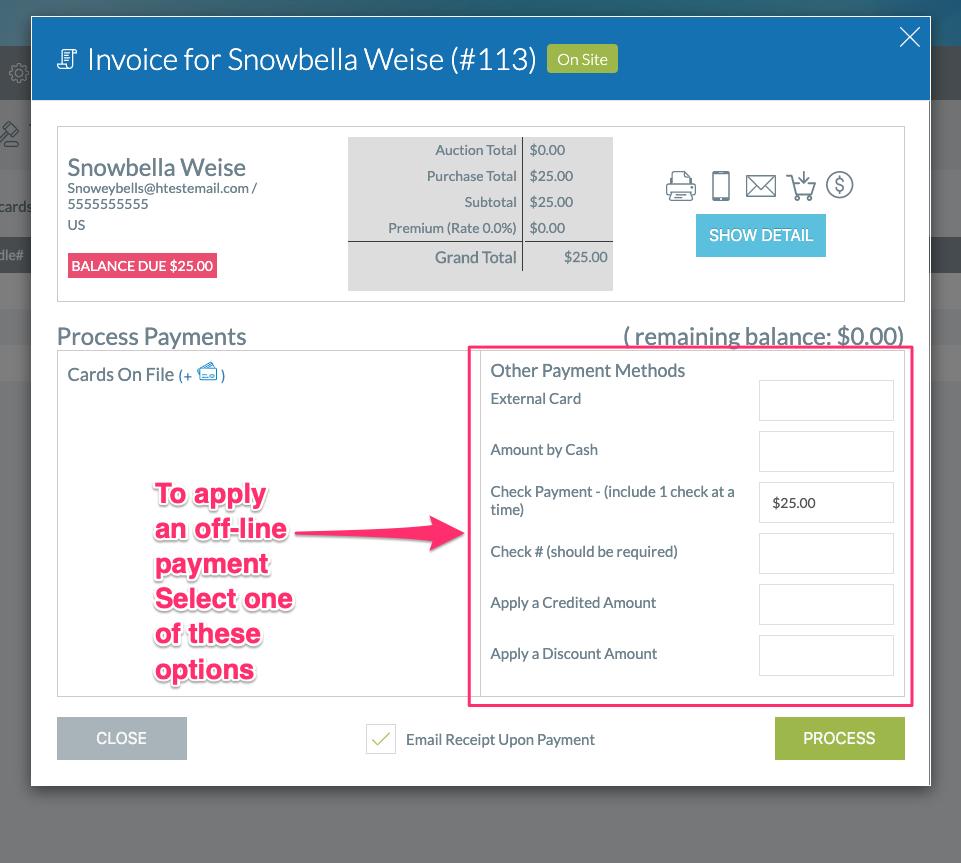 Once the payment window appears, select the type of External Payment you wish to apply. If your user paid with multiple methods, then you can spread the balance across those methods here. If your user paid with multiple checks, you will want to go through this process for each check.
External Card
If you processed the user's payment using a different credit card system than Handbid, then apply that amount here. If you expect Handbid to charge the user's card DO NOT apply a payment here. Instead, you would apply it on the left hand side under "Cards on File". Any charges listed here will not be charged to a user's card on file.
Amount by Cash
If the user paid by cash, you can enter in that amount here.
Check Payment
If the user paid by check, enter the amount of the check here and in the next box, indicate the check number (your accountants usually appreciate that). You will need to apply each check payment separately if a user paid with multiple checks. Each time, Handbid will deduct the check from the balance. So in those cases, enter in a check, then click process. The balance will reduce and then you can enter in the next check.
Apply a Credited Amount or Apply a Discounted Amount
Credits and discounts can be used by you to reduce the cost of an item or a balance due. What you consider a credit vs. a discount is entirely up to you. Some organizations give out bidding credits based on tickets sold and users are allowed to apply those credits at checkout. Also, some organizations will discount an item (perhaps it was damaged) and apply those discounts here.
Once you are done applying payments, your user's invoice balance due will be reduced by the amount paid. If the amount paid is equal to the balance due, your user's invoice will be marked "PAID IN FULL".