Pay Invoice/Receipt on Phone
The Bidder can either ADD A CREDIT CARD or if they have a card on file they can choose to MAKE A PAYMENT button at the bottom of their Invoice/Receipt. They can select this button to authorize Handbid to charge their credit card on file.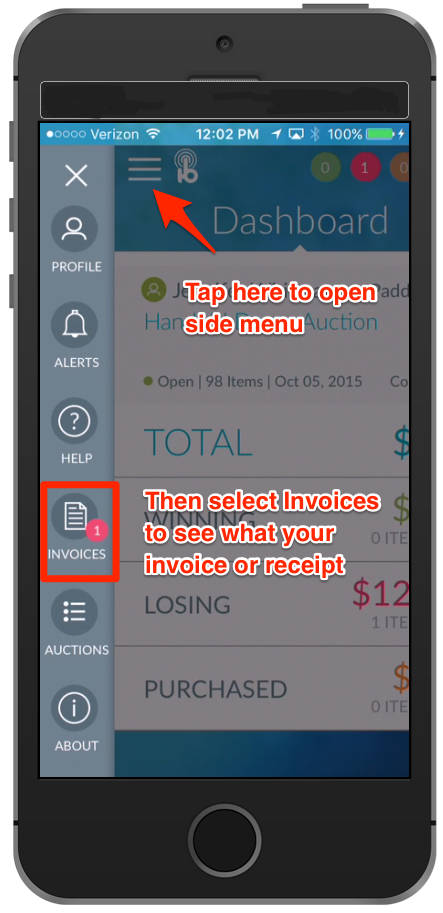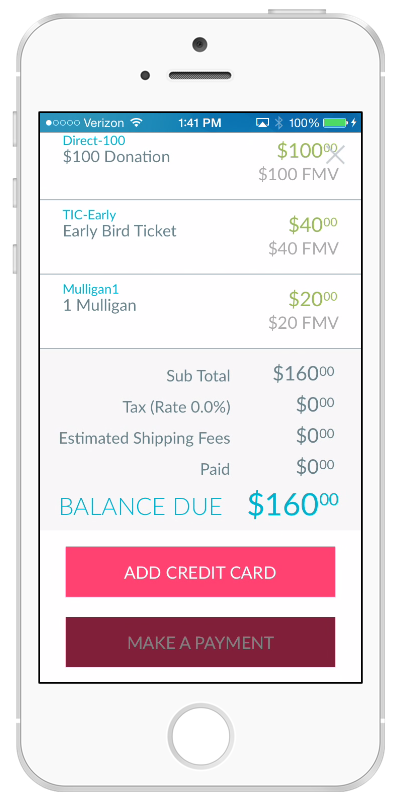 If you add an item to a bidders invoice/receipt (live auction item, paddle raise, etc.) after the auction has closed, the bidder will receive an updated invoice directly through the app. They can pay additional charges by selecting the MAKE A PAYMENT button again.
Pay Invoice/Receipt in Auction Manager
Select the Invoice/Receipts tab on the left navigation of the Auction Manager
Select an individual Invoice/Receipt from the list (detailed information will be displayed on the right side of the screen)
Click Pay Now button.
If you are using the Handbid card on file, use the Cards on File section on the left, otherwise you can record if someone paid by cash or check or your own 3rd party credit card vendor on the right.
Click on the Process button on the lower right to make payment
Your invoice will now be displayed as

PAID IN FULL

in the auction manager and on your mobile receipt.

A receipt will automatically be sent to the email address on the account.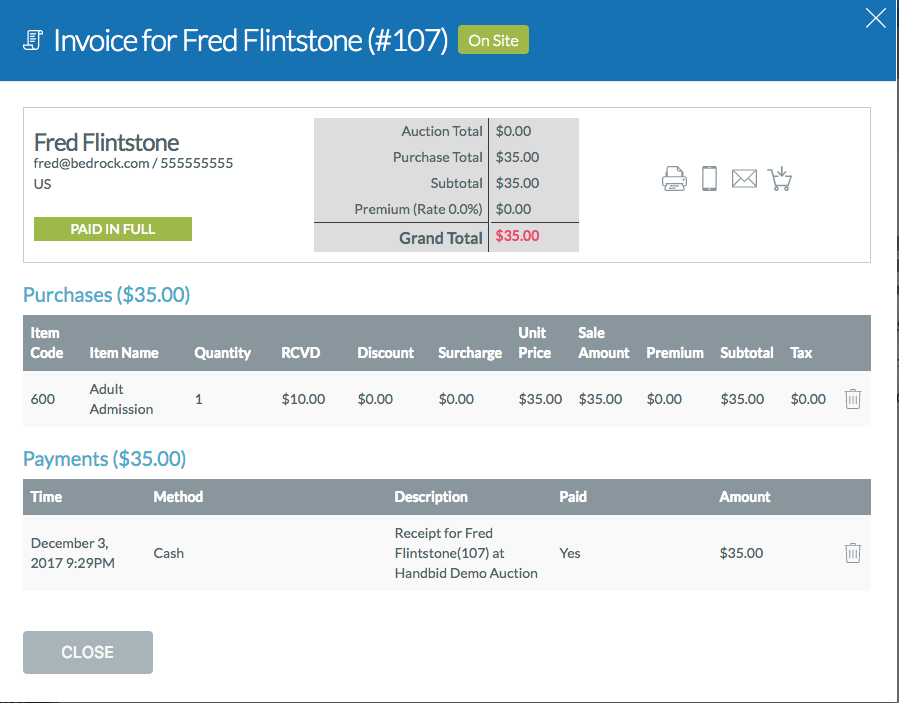 This is what it will look like when an invoice is paid on the back end. Seeing the green "Paid In Full" verifies all the money has been accounted for. At this point I would have a runner get item 1008 for John Smith. If they provide you the paid in full invoice via there cell phone this is another way to know the money is accounted for, and you may have a line for bidders who are already paid and just need their items.