The Handbid invite list is a suitable list to use for speeding up the registration process. The invite list is unique for that particular auction event in which you're uploading it to. Therefore, any future event you create, this data will not populate. In any future event, you will have to upload a new invite list.
To run check-in from the invite list, you'll simply select that source when looking up information for check-in. Here are the steps you would take:
1. Make sure your invite list is populated with data
No sense in looking up names out of an empty list right? You can import data to your invite list or you can pull in data out of your contacts list. Here are instructions on how to do each of those:
[Populate your Invite List from your contacts]
[Import data into your invite list]
[Add an invitee]
2. Click on the "Add Bidder" icon in the tool bar to add a bidder to your auction.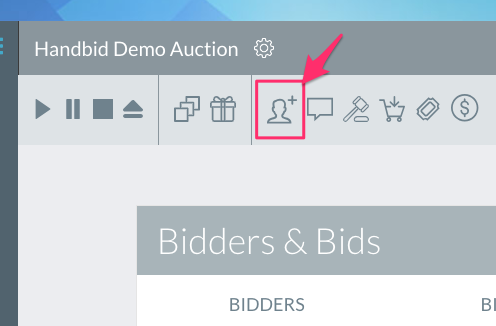 3. Select the "Invite list" as the data source for looking up names.
From here you can look up last name, first name, sponsor, email. Handbid will search the invite list and show you results. From the list of results, you can click on any one of them to populate the bidder information to the right and complete the registration process.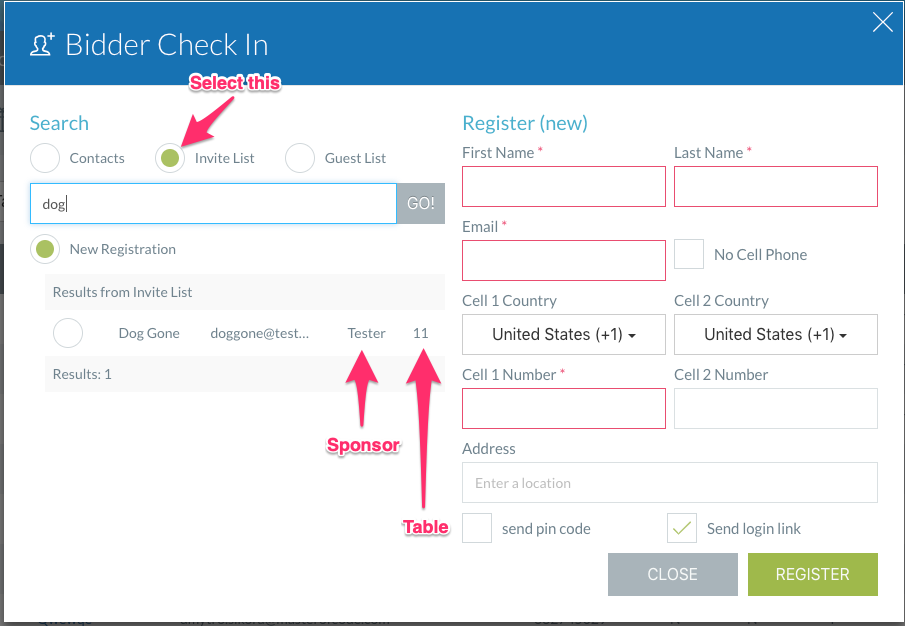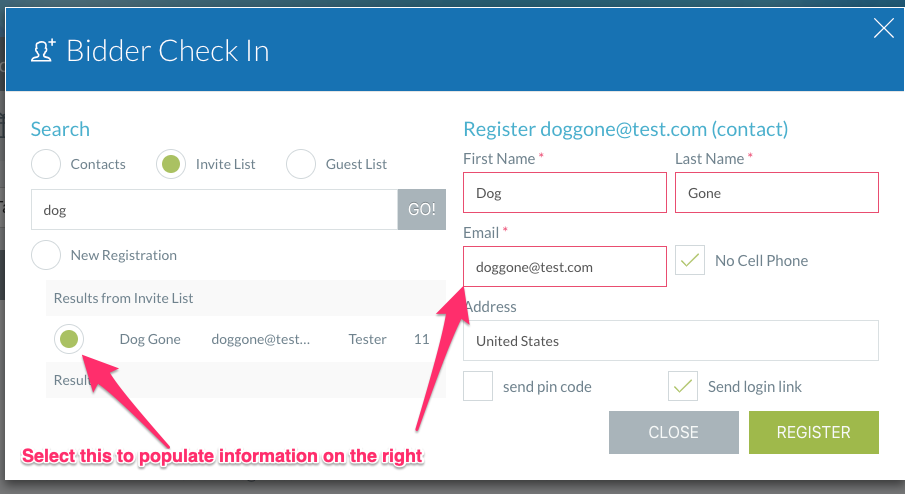 Once this is complete, Handbid will return to the main bidder check-in window where you can conduct another search for an invitee to register.