Bidders can not remove their own bids. In fact, in the Handbid Terms of Service bidders are obligated legally to the bid that they place. However, we know that mistakes can happen with either party (bidder or seller (auction host)).
In that case, a bid can be removed if the seller (auction host) is willing.
Only auction managers can remove a bid, and recommend that this be done with caution. Why? Because if there are multiple bids on an item, Handbid will then make the next highest bid the winning bid. This user who had been outbid and now is winning the item again may have moved on and not want it.
If there is only one bid on an item, clearly this is easier to handle!
Here is how to remove a bid in the auction manager:
Navigate to the Bids tab on the item editor in the auction manager (find the item in the list and click on it to get to the item editor)


On the bids tab, find the bid you want to remove and click on the trashcan icon next to it.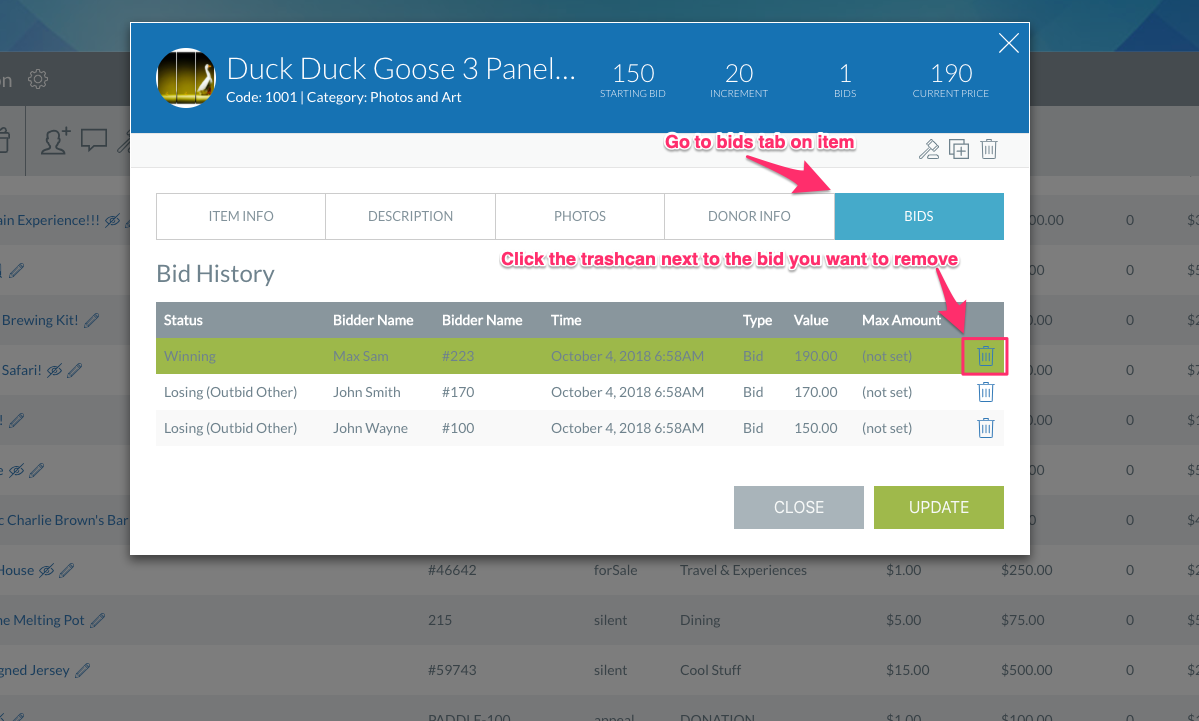 Confirm the removal of the bid by clicking "Remove"



Confirm in the Bid list that the bid has been removed and the next highest bidder is declared the winning bid (not winner, but winning bid ... if the auction is still open)