If you want to allow "for sale" items to still be available through the app after your auction has closed, follow these steps:
Close Your Auction using the Close Auction (with or without timer).
Wait for all results to be calculated and invoices to be generated. You will know your auction is completely closed when you see the "Auction Results Final" alert message on the left side of auction manager. DO NOT REOPEN YOUR AUCTION UNLESS YOU SEE THIS MESSAGE!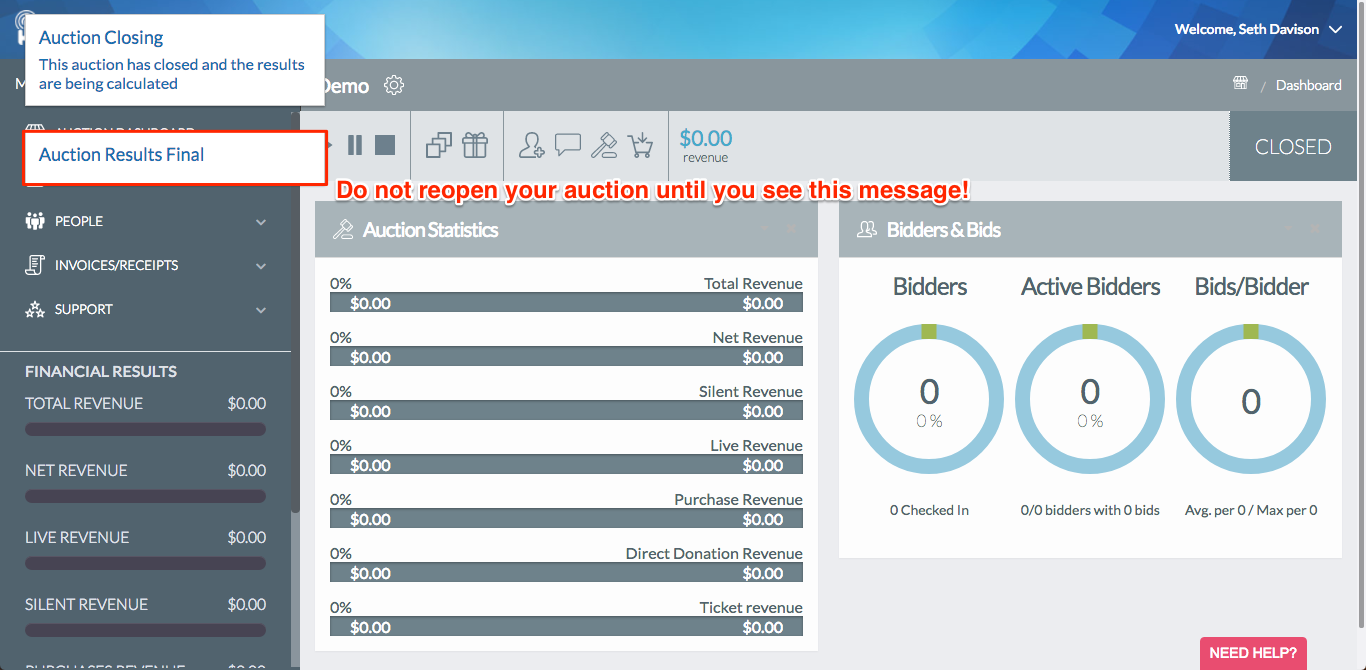 Review all of your silent auction items that did not sell and are still in OPEN status. When you reopen your auction any of these items will be available for bidding. If you do not want them to be available for bidding, you need to mark them as "Hidden" so they will not show up.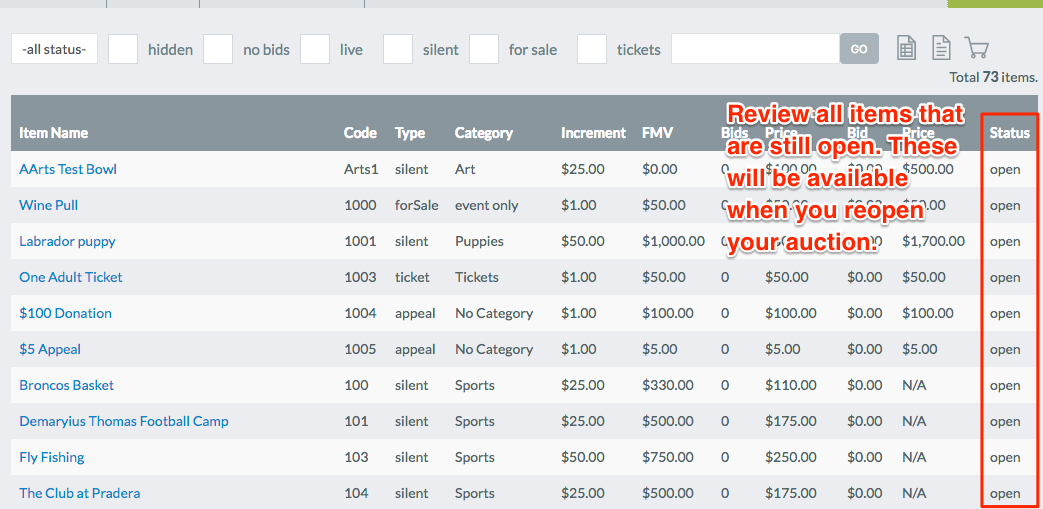 Select the PLAY button and open your auction. All available OPEN auction items and for sale items will now be available for bidding and purchase. All other items will be marked as SOLD.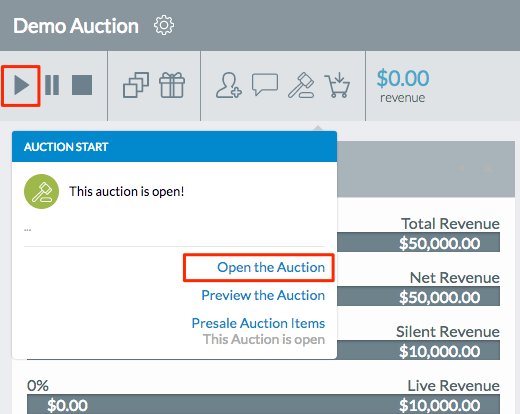 Remember to close your auction at the end of the night when you are done selling purchases. Also, note any auction item that is still open will get sold when you close your auction. If you don't want to set a timer the second time you can just close the auction without a timer.