How to Search for Items on the Mobile App
This article will show you step-by-step for how to search for items using Handbid's mobile app.
There are two ways to find items within the mobile app
You can swipe left or right between categories to browse the items.
You can use the search feature to find a specific item:
Select the Search icon in the top right corner of the mobile app (magnifying glass)
Type the name/item code of the item you are looking for and hit Search
Select the item from the results to preview and bid
As shown on the iPhone: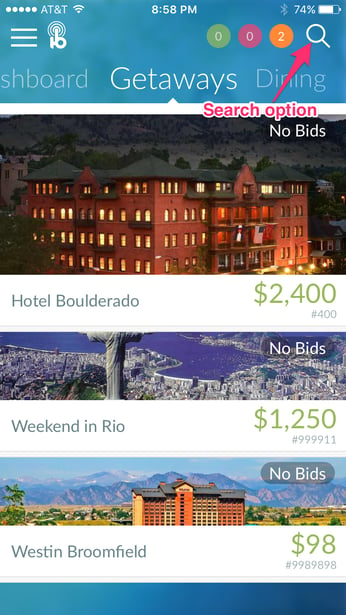 When the search screen appears, you can type in any search term you choose. Handbid will search for terms in the item name, description, donor name and item code.