IMPORTANT! You must understand & adhere to all applicable laws for gaming / raffles for your particular location. This also applies to online raffles. Please check your local, state and federal laws regarding in person and online raffles.
Handbid will let you turn any "ForSale" item into a Raffle item. All this does is include that item in a special report that will generate a list of potential winners (more on that report later).
To create an item that is a raffle item, the first thing you must do is create a ForSale item in Handbid. Follow these instructions to create a forSale item: Adding a ForSale Item in Handbid
Once you have it created (and in a category and visible), then you will want to check the box under the item options that says "IsRaffle".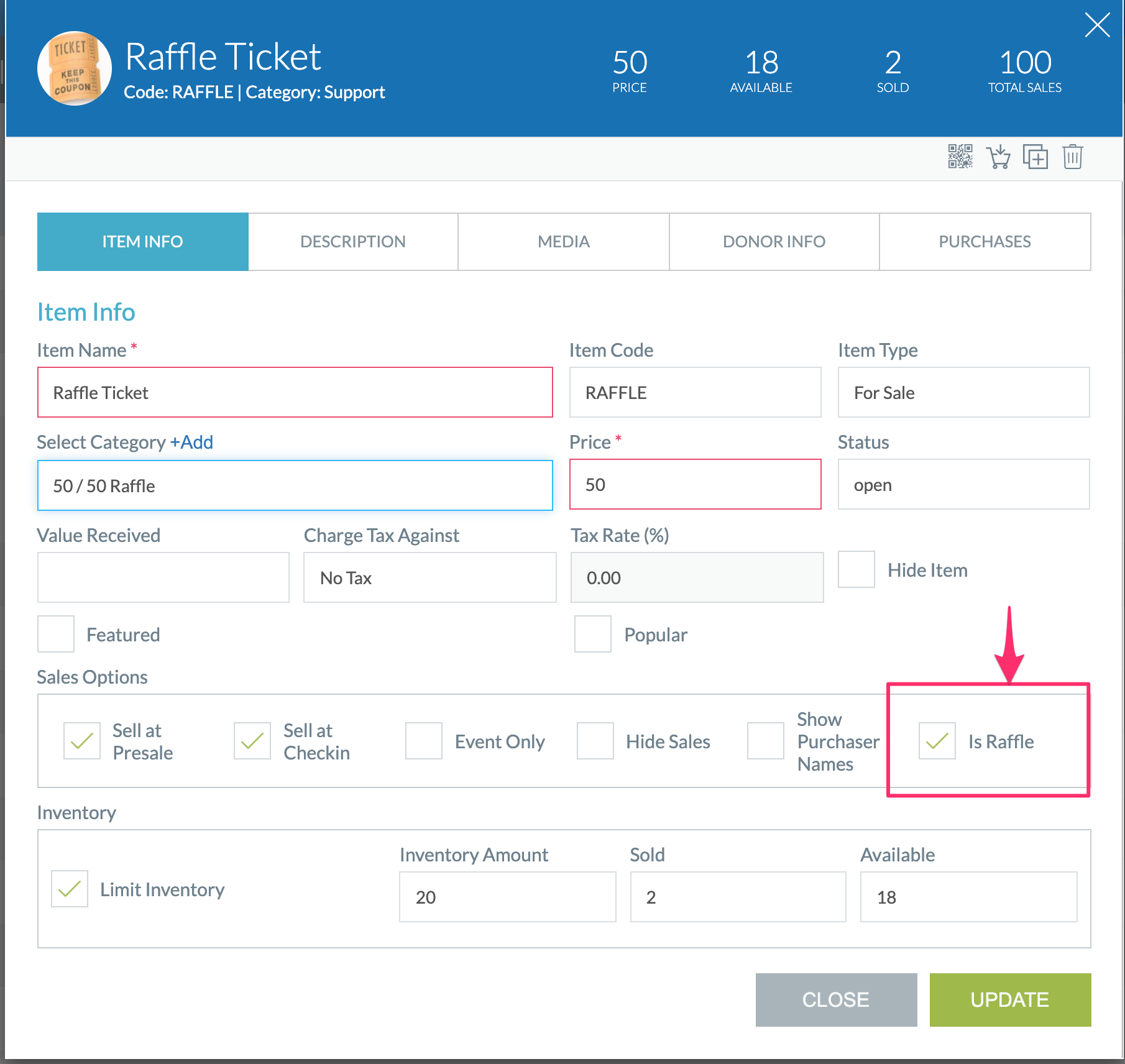 If you wish to limit inventory (how many you can sell), then click on "Limit Inventory" and put in the amount available.
Click UPDATE when you are done.
Note: Handbid currently does not have the ability to attach multiple slots to a single item (e.g. 3 for $50). So for this solution, you will need to have only a single quantity for each ticket item you create. Your users will have to purchase it in multiple quantities.
Selecting a Raffle Winner
Once your sales are done and you are ready to select a winner, go to the Reporting Menu on the left of the auction manager. Then go to the Items SubMenu and then select Raffle Purchases.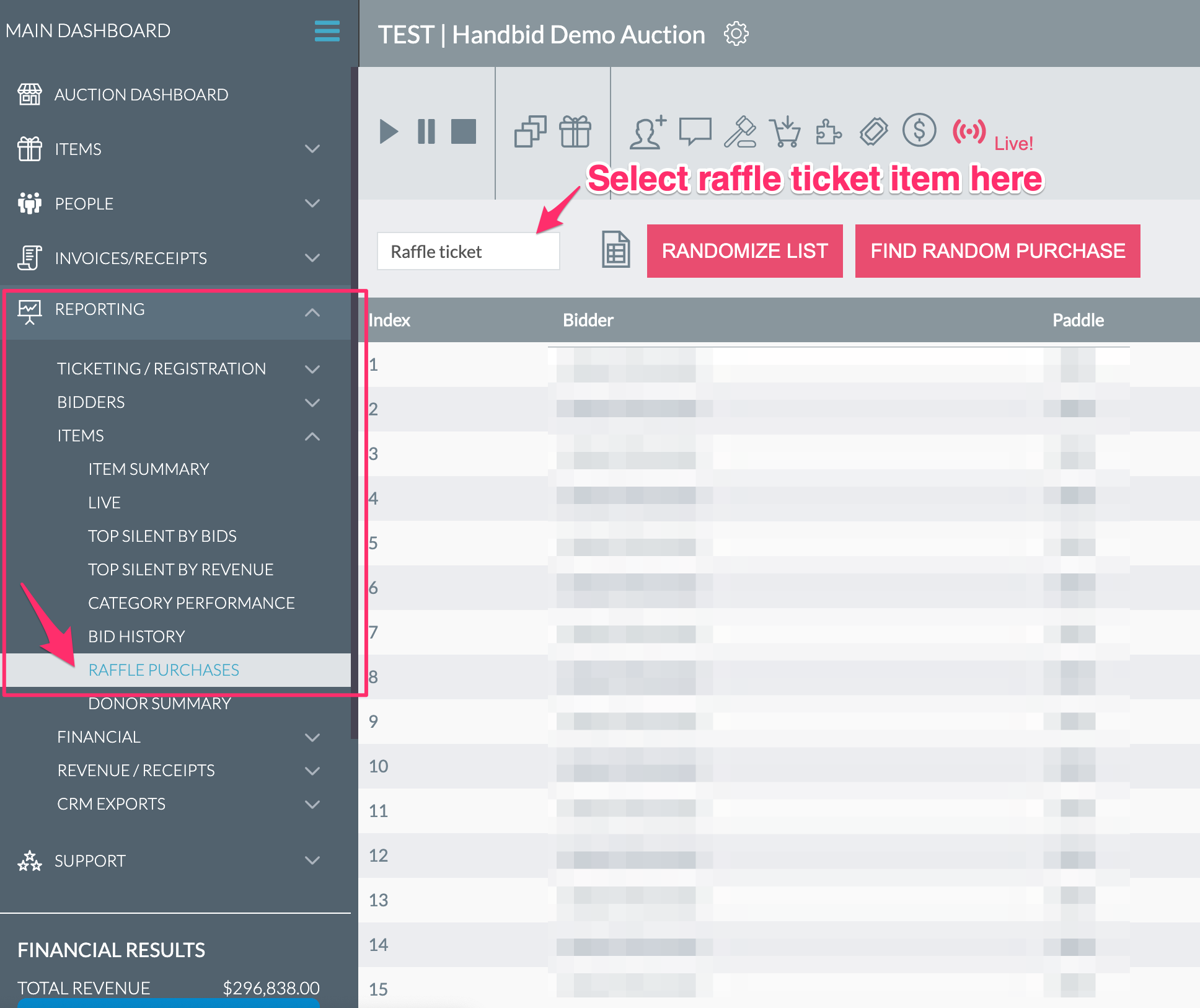 Once the screen loads, then you will want to select the raffle ticket . THe page will then load with a list of purchases. Each purchase will have its own row, so if a user purchased the ticket 5 times, they will appear 5 times in the list.
Randomizing the List
Next click on Randomize List to scramble the list. Handbid uses a basic randomize function to resort the list.
Select a Winner
Finally, you will want to select a winner by selecting "Choose Random Purchase". This will select a random row from the list that can be your winner. Handbid will pop up with its selection.
You can either announce that selection or you can type in a note and notify the winner via SMS.
You can continue to select additional winners if you intend to have more than one.