We are often asked for the best ways to promote an event and get people to register early. One method is to share your auction with either specific people or broadcast it via social media.
While you can do this manually, we have some built-in SHARE tools in the Handbid app that make this easier for you. All you need to do is:
- setup your auction
- put it in a public mode so people can see it (i.e., preview, pre-sale or open)
- go to your auction dashboard in the app
See the screenshots below for an illustration of how to do this. Or - skip all of that and just watch this video!
VIDEO: How to Share your Auction or Auction Items with others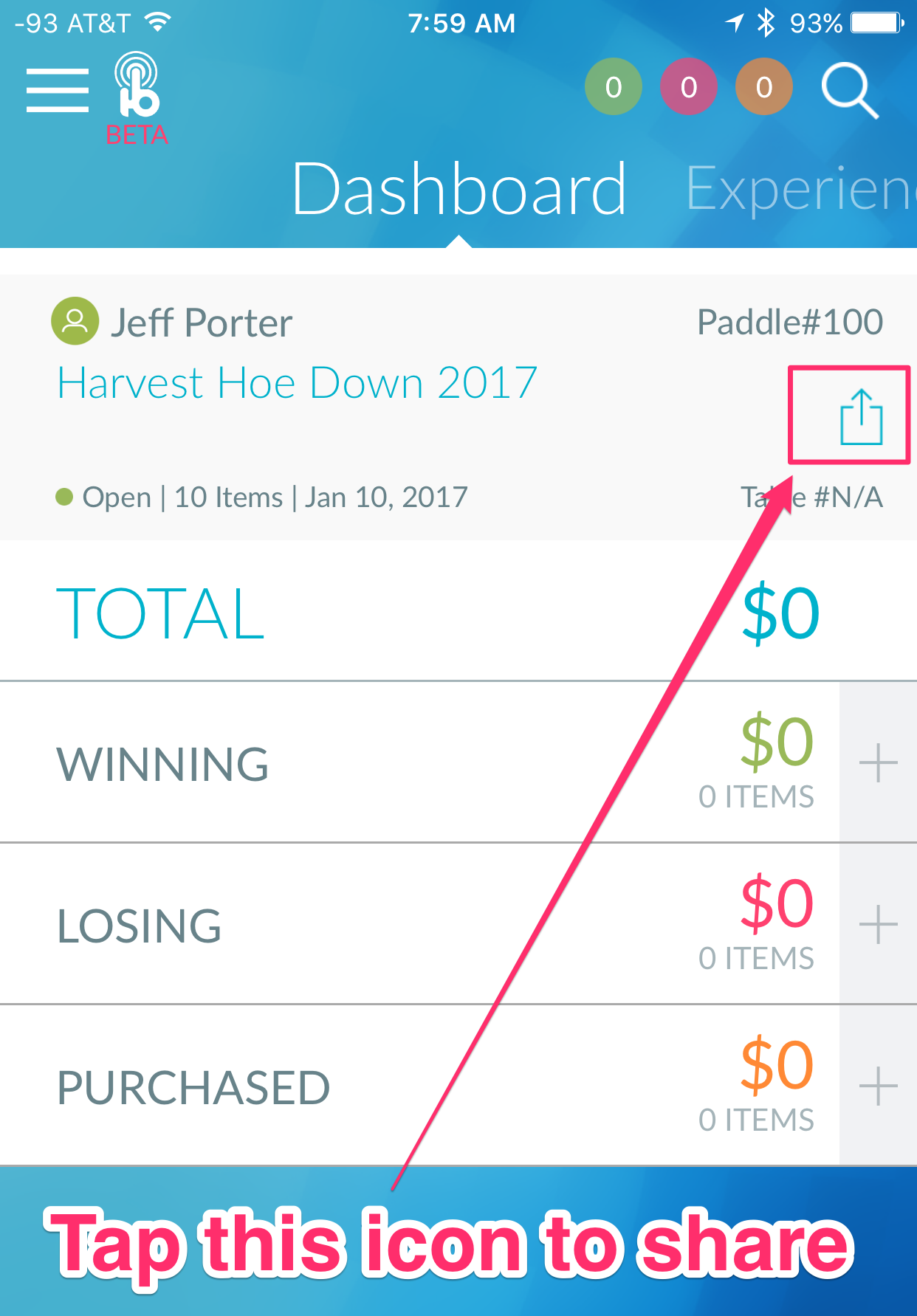 Once you have selected this, a pop-up will appear that will allow you to select the method by which you want to share (i.e., Message, Facebook, Email, Twitter, etc.)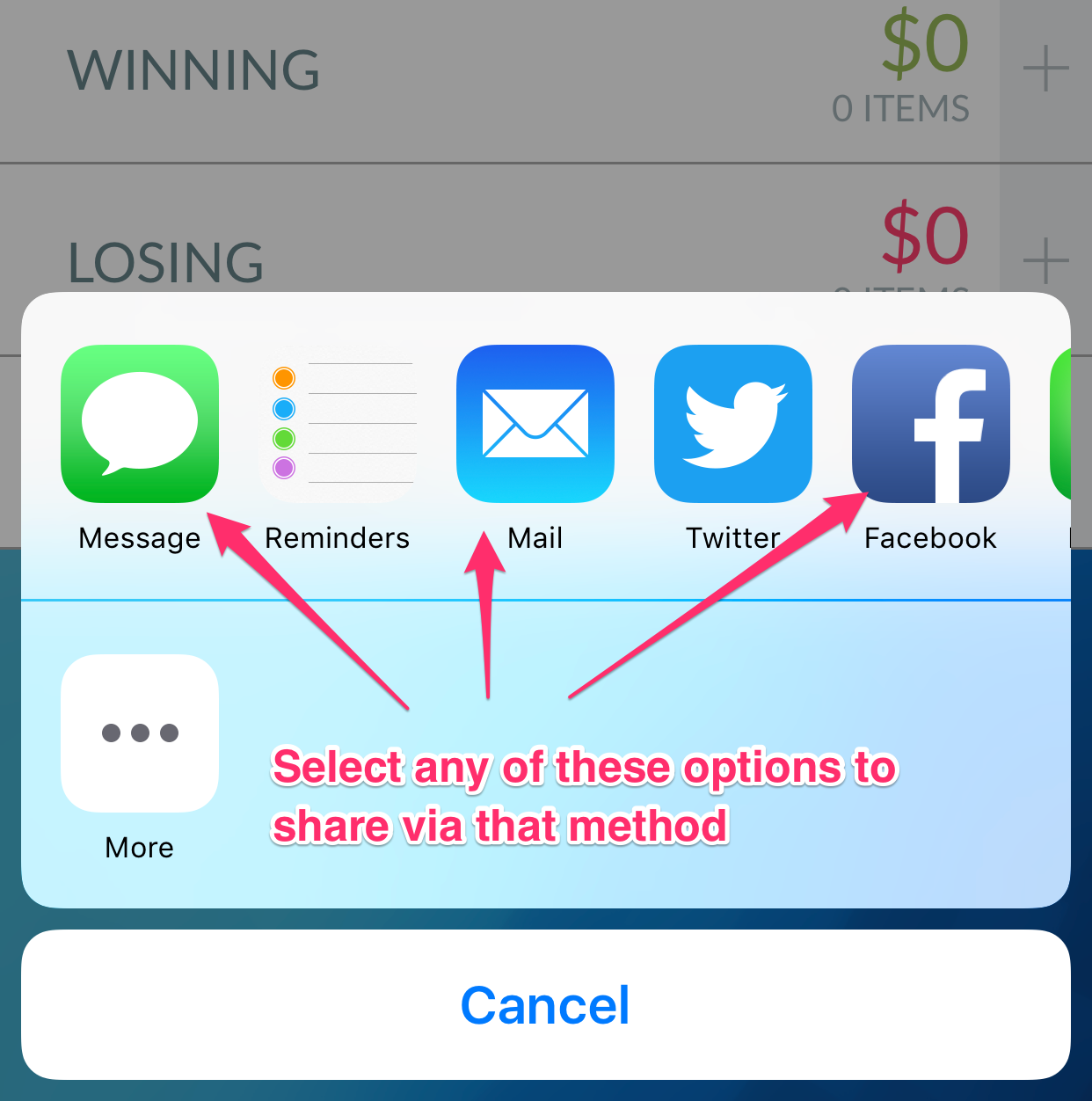 Android users, we have not forgotten about you! You can also share using a similar method. The icons are a bit different, but the process is the same.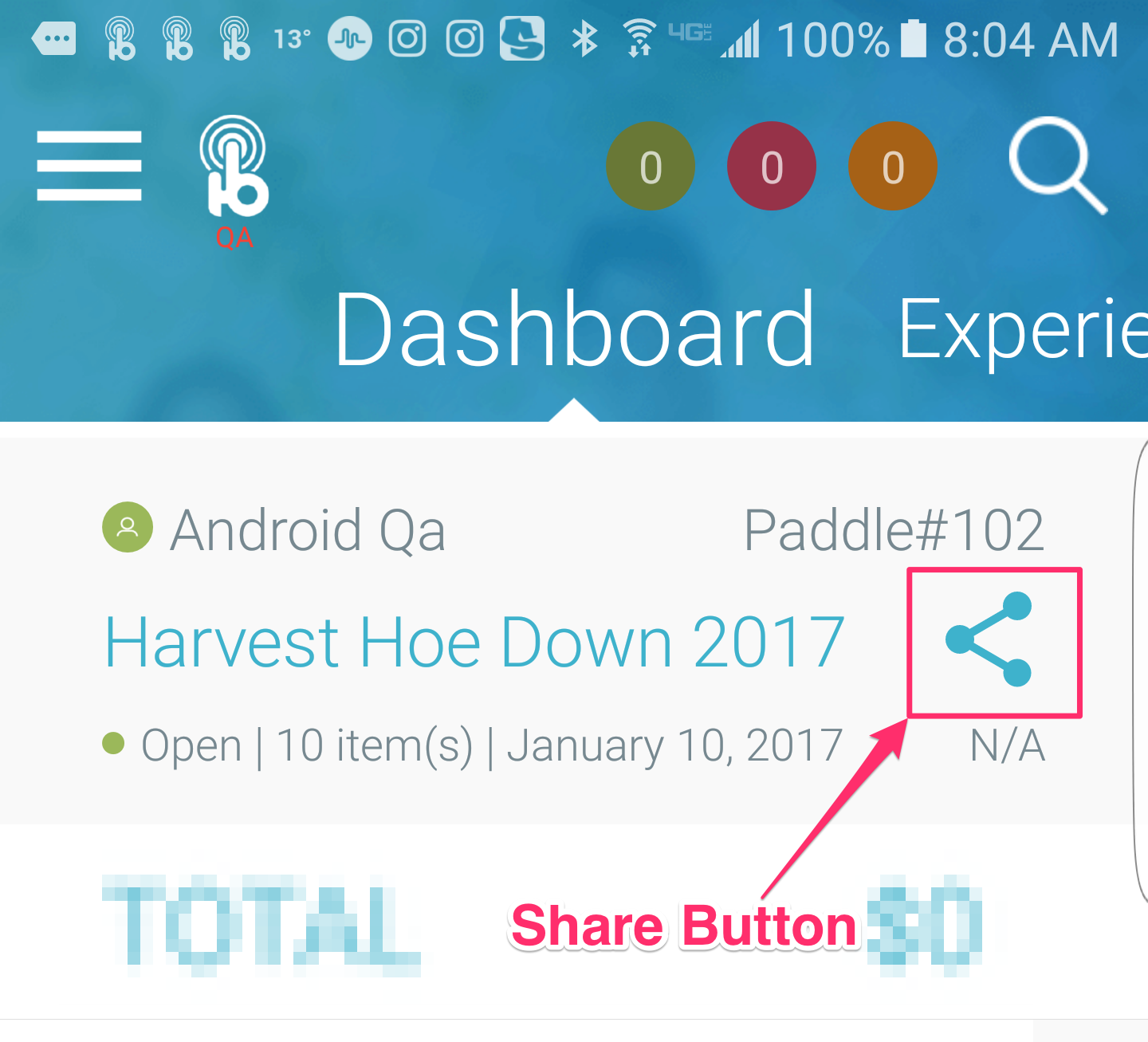 This will bring up a number of options on how to share via your phone (which all differ depending on your device!)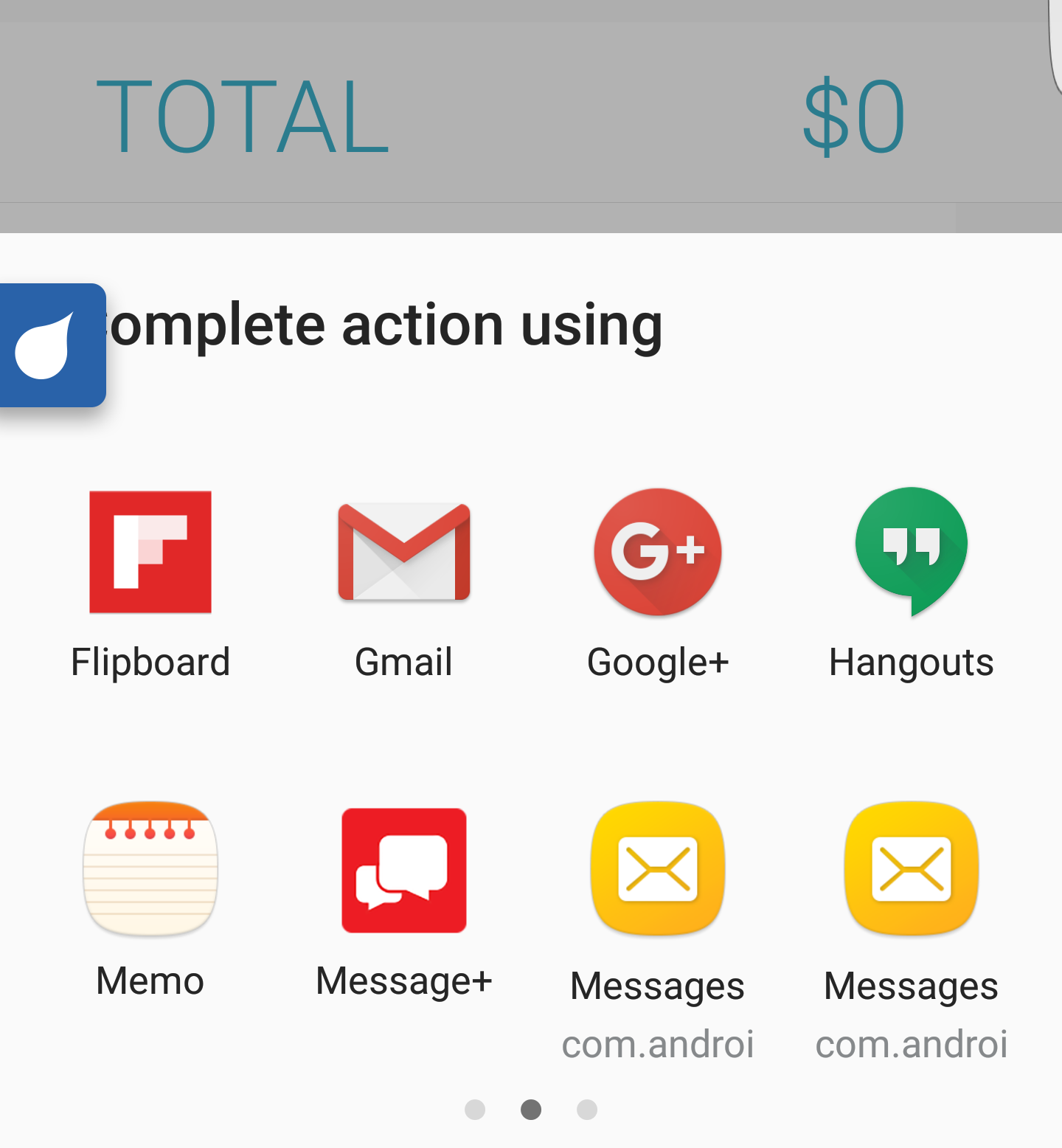 CAN I SHARE ITEMS?
There are also ways to share items. Look for the share icon at the top of each item's detail view. Sharing items is a great way to promote them to get your guests energized and bidding.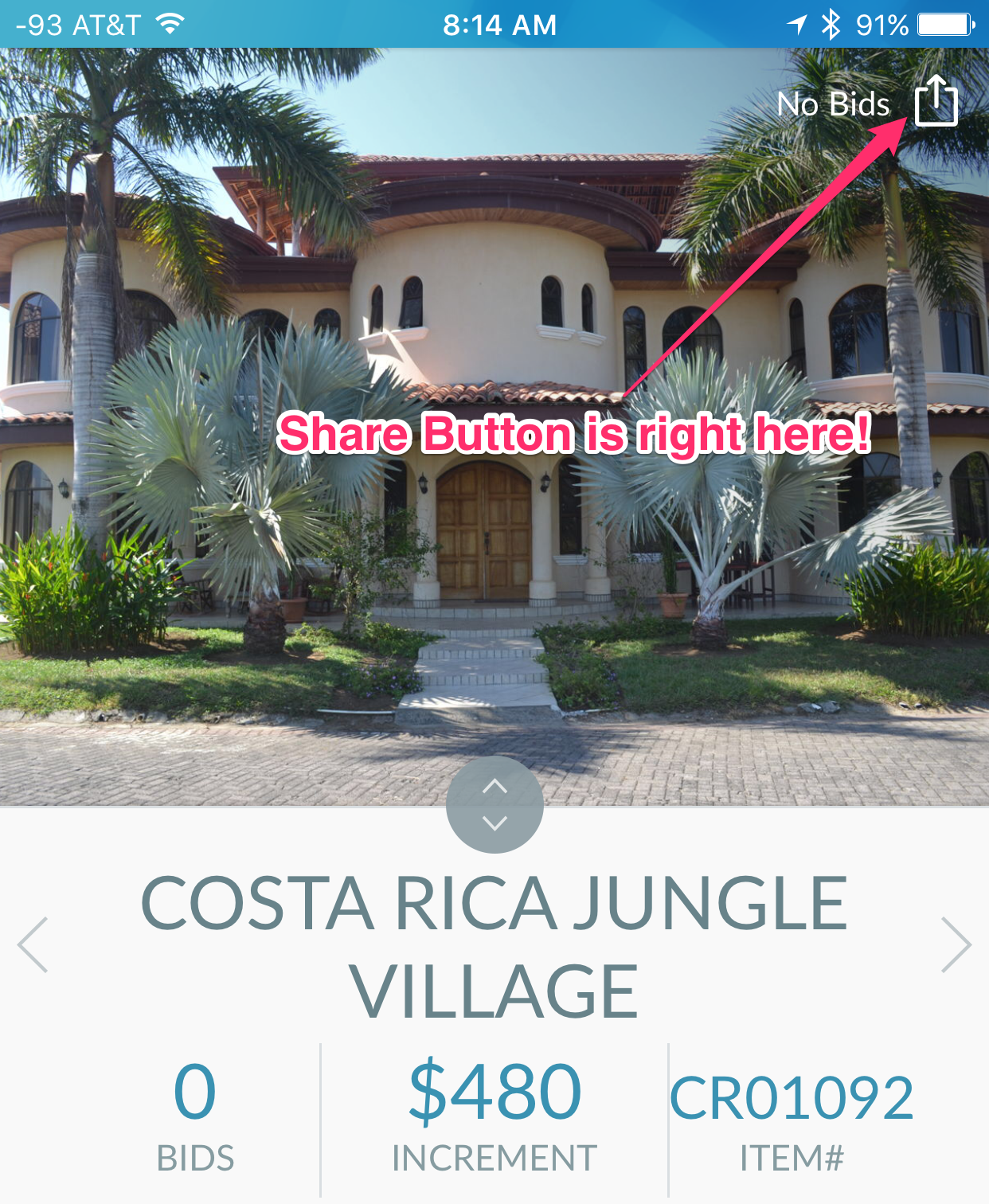 INTERESTED IN MORE SILENT AUCTION TIPS?
This article came from a series of "Seven Tips to Improve your Silent Auction" that was posted on the Handbid Blog where we provide updates and best practices. Click here to review and subscribe to the Handbid Silent Auction Tips blog.
You can also skip ahead and download the Seven Tips eBook by going to this page!