Silent and Live Auction Items
How to Sort Auction Items by Name or Code
This article will teach you the various ways you can sort your auction items. Hint: it's quite simple!
All items (Silent, Live, For Sale, Ticket, Appeals) within Handbid are first placed within a Category. If an item is not in a Category it will not show up in the Handbid App or online at handbid.com. Learn more about how to Organize Categories.
Within each category, you have the option to sort your items by Name (Alphabetical Order) or by item Code. The Sort order applies to your entire auction and cannot be different for each category.
To change your sort order:

Select Auction Setting Icon
Select the Info Table
Change the item sort method dropdown select
Update your auction settings.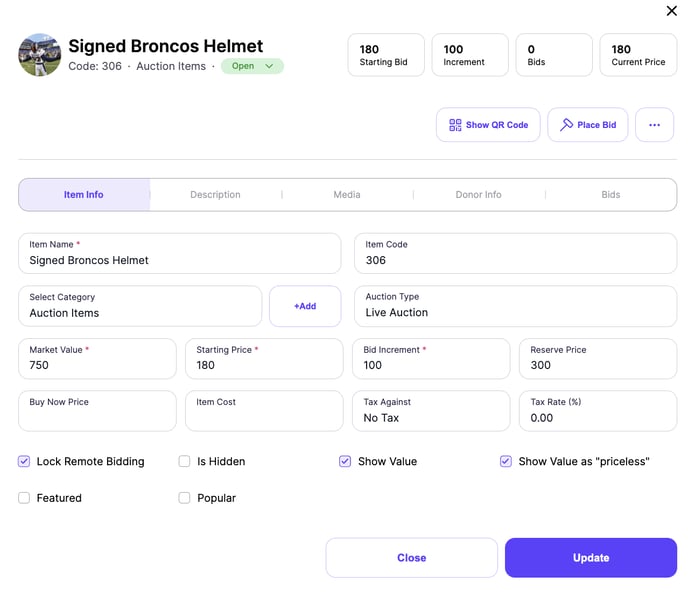 NOTE: You can add blank spaces in the front of your item names or item codes to force items to be displayed first within a category.