This article will show you how to set up Text-2-Give in your Handbid account. Handbid's SMS return number is 99192.
Text-2-Give Overview
You will set up your Text-2-Give keyword and configure the keyword response message all from your auction settings. Handbid's adaptation of Text-2-Give has a couple more tricks up its sleeve than just giving. You can configure your response message to offer a link to your ticketing page, your registration page and event overview page. In addition to these URLs you can edit the message to say whatever you like, as long as that message contains 240 or fewer characters. Text-2-Give will messages are included in message reporting. Your organization can send up to 7500 text messages a year.
1. From the auction dashboard, go to the settings gear wheel next to your auction name.

2. Go to the "Info" tab in your auction settings. This is where you will set up the keyword for your Text-2-Give campaign. Your Short URL in Handbid will double as you keyword.
For example if I set up the word "keyword" as my keyword/short URL in Handbid it will work like this:
My short URL will be https://handbid.app.link/keyword
I can text the word "keyword" to 99192 and be sent the text message response.
Your keyword cannot be more than 12 Characters. So keep it short and sweet!
The short URL is a shorter version of your URL that you can set up for social media posts, email campaigns, and anywhere you want to link people to your auction. The keyword is used for your text-2-give campaign and when the keyword is texted to 99192 Handbid will return a message that you have set up in your settings. More on the return message below.
When requesting your keyword/ short URL be aware that the keyword is not capital letter sensitive while the URL is. You may want to request your keyword in all lower case letters to ensure your donors don't have issues entering the short URL.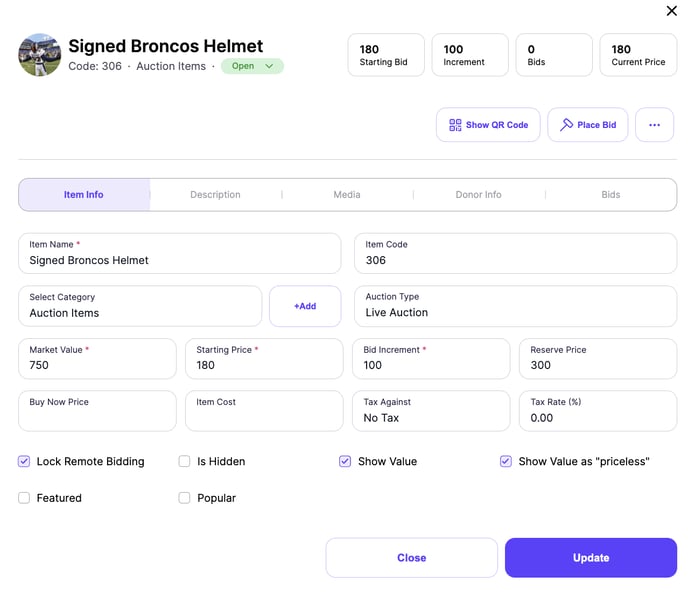 3. After you have set up your keyword you can go to your auction settings gear wheel again and this time you will go to the templates tab. In the templates tab you will select the "Keyword Response Message" from the drop-down menu. In the Keyword response you can use tokens on the right side for the window. These tokens will auto-populate different links you may want to drive your donors to like your Event Name, Event URL (Overview Tab), Register URL, Tickets URL, and your Donations URL. These will take your donors to the applicable tabs on your Handbid website or app if the app is installed on the user's phone.