The ticket summary report shows the revenue performance of your ticket sales. There are a variety of charts on this page and we will break each of them down for you.
Ticket Sales Summary
The ticket sales summary is at the top and shows total tickets, sold, total revenue, as well as a donut chart showing the number of tickets sold as a % of total tickets available.
This ratio will depend on whether you have set a limited quantity of tickets. If you have not set a limit on the number of tickets that can be sold in your ticket settings, then this donut chart will always show 100%.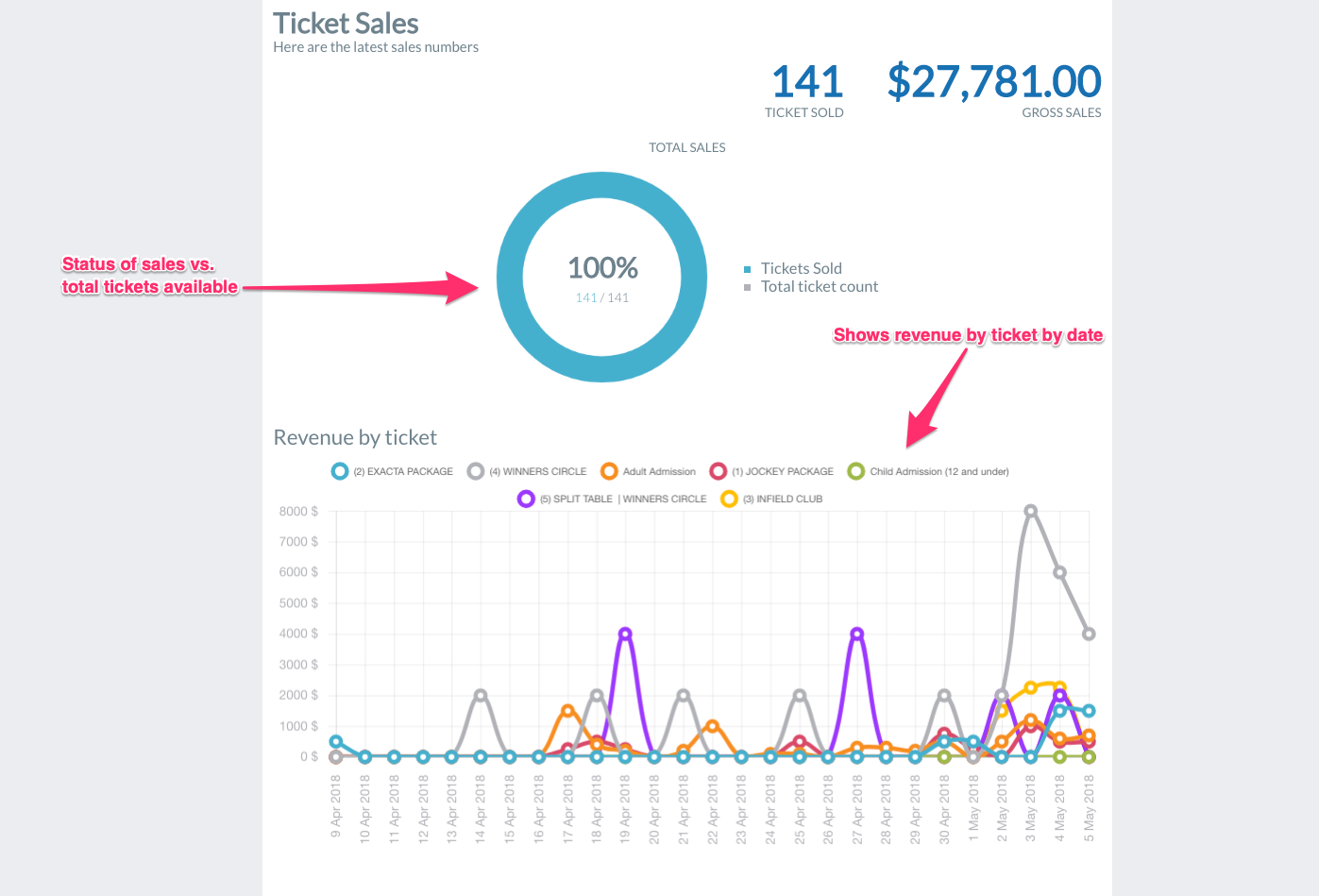 Revenue by Ticket by Date
Just below the summary is a chart showing revenue by ticket by date (show in the graphic above). This can give you a good visual on when ticket sales for particular types of tickets peaked. Just a note of caution, though, if you have a lot of ticket types, this chart can get busy.
Ticket Status
Next is a table showing the status of each ticket in your event. For each ticket, Handbid will show you its current price, the number sold, its status, and when sales on this ticket are expected to end.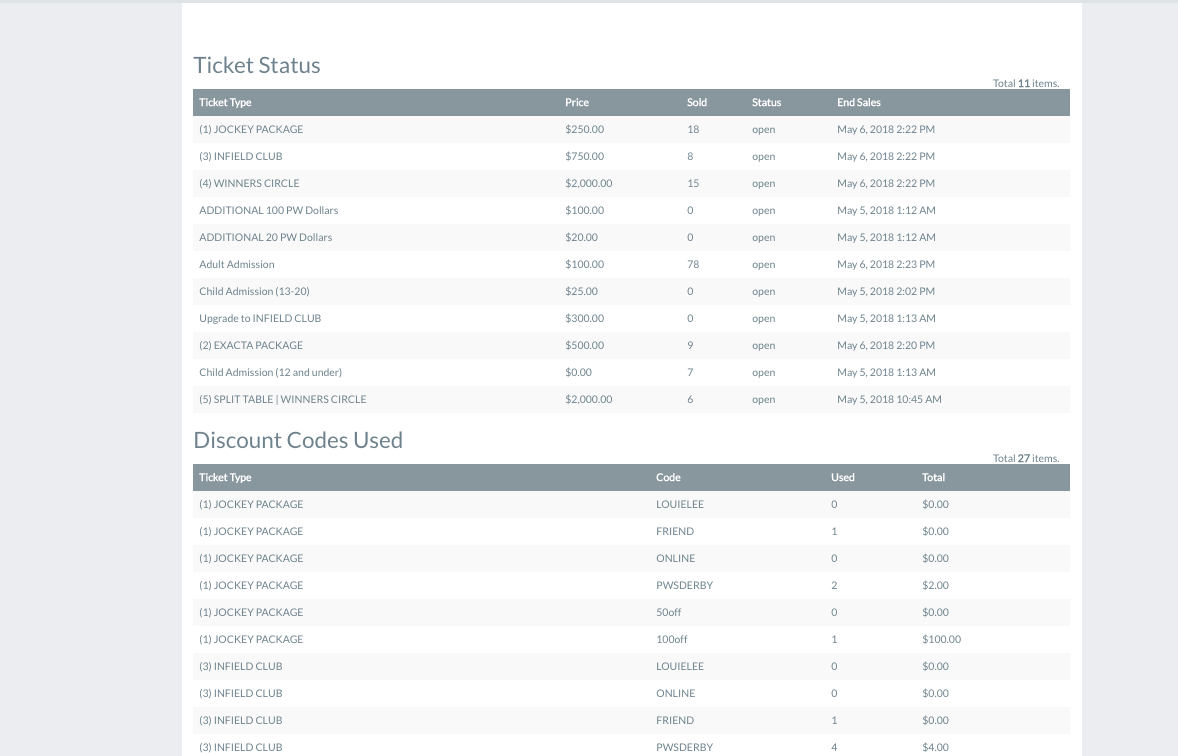 Discount Codes Used
In the graphic above, you will see a chart just below Ticket Status called Discount Codes Used. This chart will show each ticket and the unique discount codes applied to them. It will also total up for each combination the total amount of discount applied to the ticket revenue.
Generate a PDF Report
To pull a printable report of all of this information in a PDF format, click on the icon (example of it below) that appears just above the report at the top right.