Silent and Live Auction Items
Tracking Item Solicitors Information
You can attach a solicitor from your organization's contact list to an auction item if you want to be able to track solicitors. This can be useful for reporting purposes down the road.
How to Attach a Solicitor
To attach a solicitor, simply go to your Auction Dashboard, then click on the ITEMS dropdown in the left-hand menu. Once you find and select the item, click on the DONOR INFO tab and select a solicitor from your contact list.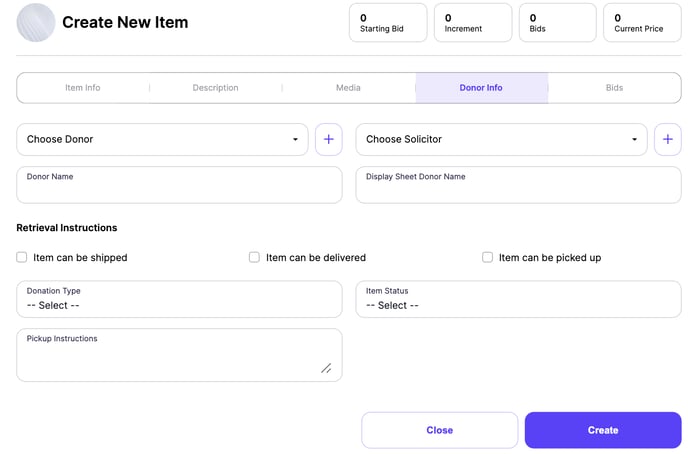 Where do these contacts come from?
This list contains anyone who has either been uploaded by you, or has bid in one of your previous auctions. You can manage your contact list from the organization dashboard in the auction manager.
To get to your contacts list, click on the MAIN DASHBOARD in the left-hand menu, then select Contacts > Contact List.
If you want to track how each solicitor did in the auction for reporting purposes (or even for contest purposes), then attach a solicitor to each item.