This is a step-by-step guide for your volunteers and event staff.
Please be sure to review "Video: Add an Event-Only For Sale Item for Raffles, Wine Pulls, etc." prior to tasking your volunteers with selling items at your event to ensure that the For Sale items are set up properly.
1. Your iPad should be displaying all of the items in your auction. Be sure that all of your items are in the OPEN status.
2. Go to the For Sale Items. If you are running a Wine Pull, it might be wise to create a WINE PULL category so it is easy to find. This is the same for all For Sale item.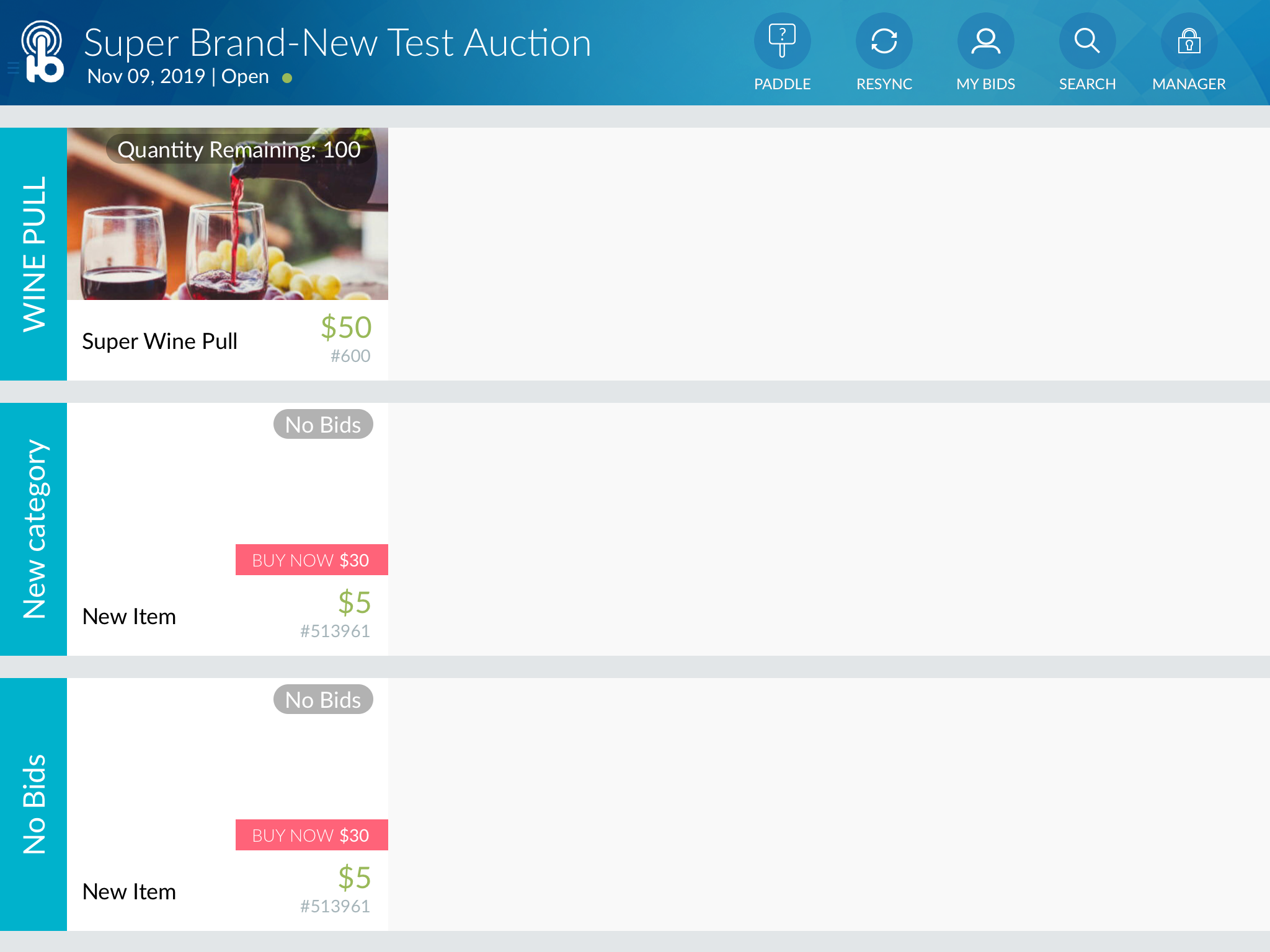 3. Click on the For Sale item. In this example, it is the Super Wine Pull.
4. Select quantity and verify price with the guest.
EXAMPLE
YOU: "You are Purchasing 1 bottle of wine pull for $50. Correct?"
GUEST: "Yes"
YOU: "What is your bidder number?"
GUEST: "118"
You enter the bidder's number and Click SUBMIT: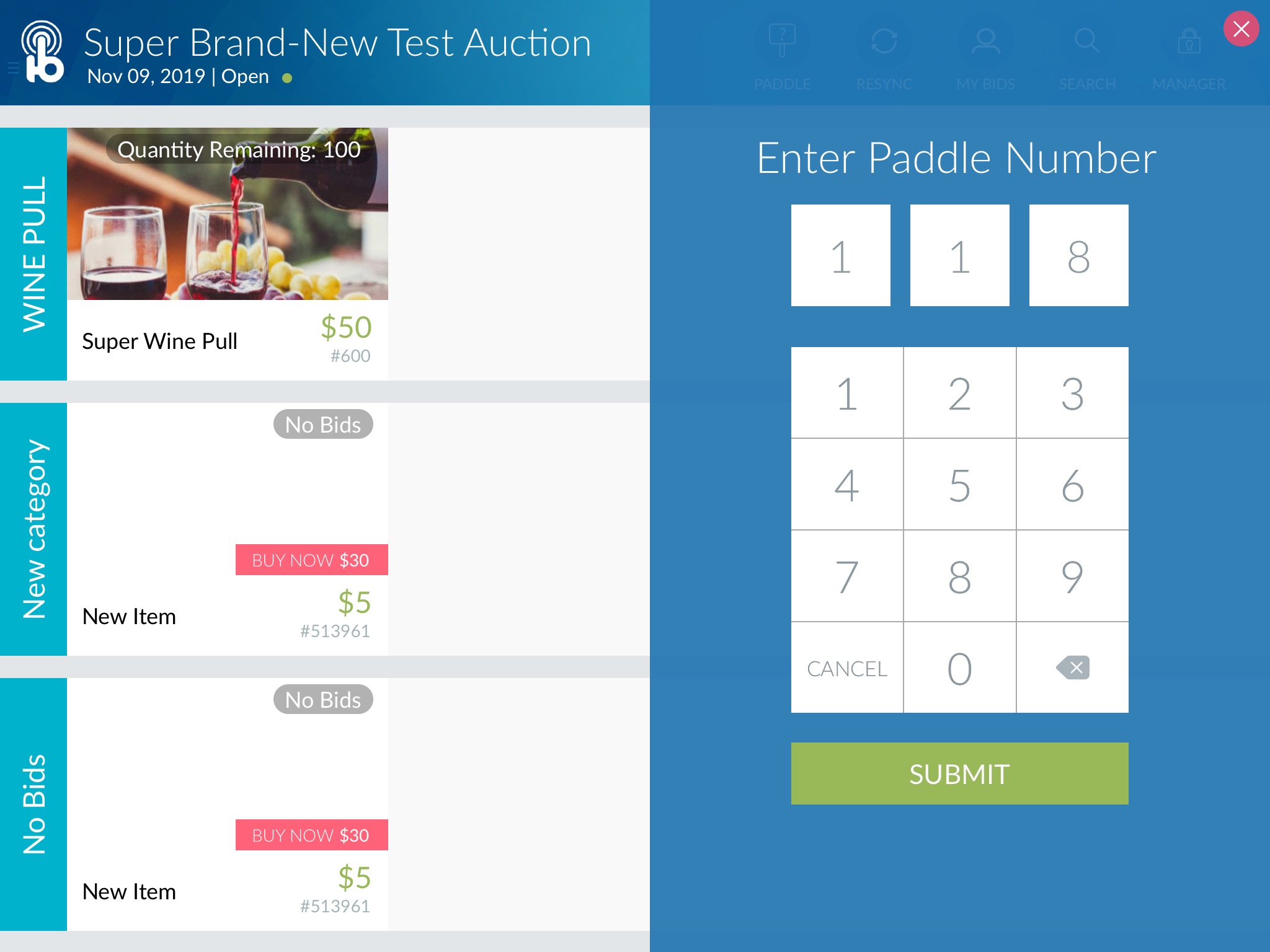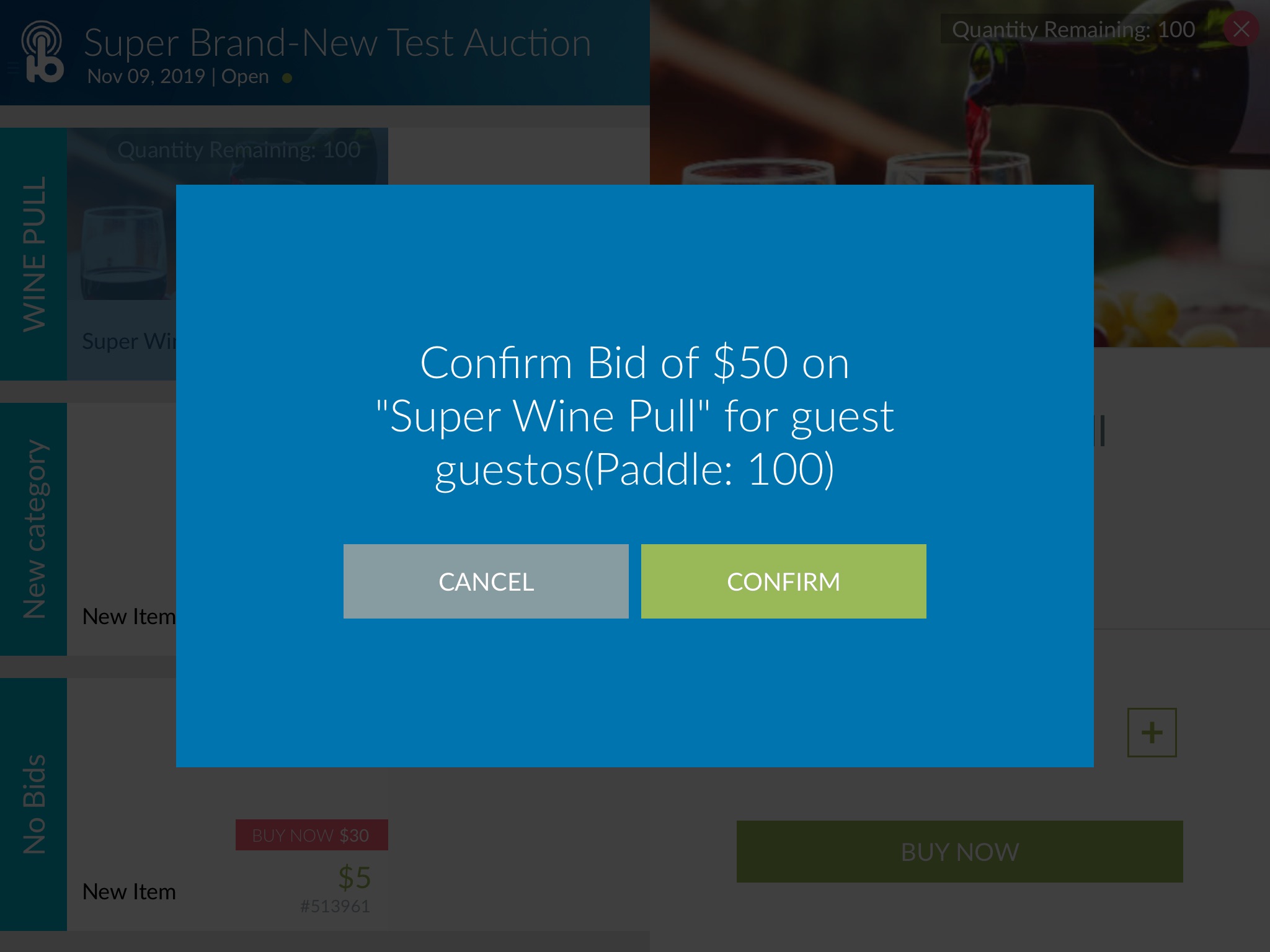 YOU: "Great. Thanks. Here is your tag from the wine you selected. You can pick up your bottle at checkout at the end of the evening. Good Luck!"
That's it!