Running your Auction Event
Who Bought Tickets for my Auction Event?
There is a ticket purchases report that will show you everyone that has purchased tickets in your auction event. You can access this under the "PEOPLE" menu on the left side of the auction manager.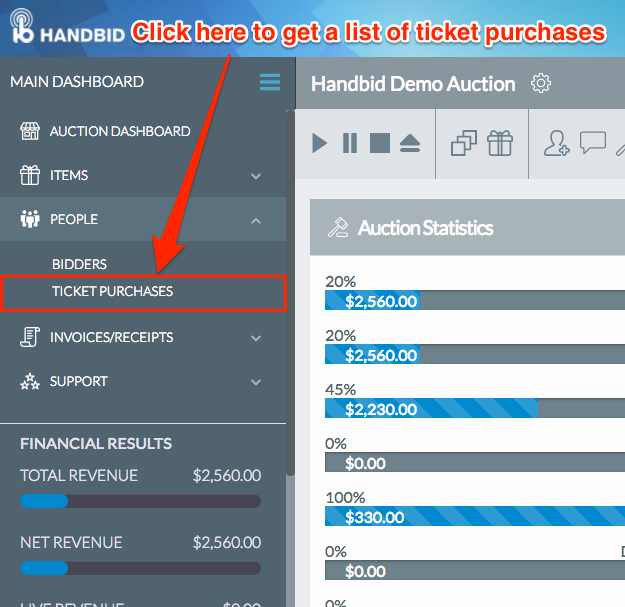 The report will show:
Date of purchase
Name of the purchaser
Ticket type purchased
Quantity
Price
Discount Code used (if any)
Discount applied
Surcharge
Total
Paid Status (Yes or No)
You can also export this as a CSV if you want to use it in external systems or reports.