This article will help you enter a donation you want to record in your auction that was donated outside of Handbid (cash, check, credit card outside of Handbid, Etc).
Step 1: Registering the donor
The first and most important part of this process is to make sure sure the donor who had paid you outside of Handbid is a registered bidder in your auction.
Handbid best practice: Encourage and enable your donors to register themselves for your event even if they are not attending and just wish to donate. Click here for a step-by-step article on how bidders can register themselves. The registration process takes between 2-4 minutes. If you wish for them not to do this contact service@handbid.com for alternative ways to get your donor funds recognized in the event. Do not register these donors yourself without reaching out to Handbid service with the proper way to do this.
Step 2: Add the donation to the bidder profile.
Once your donor is a bidder in your auction the next step is to add their donation to their bidder profile and generate an invoice.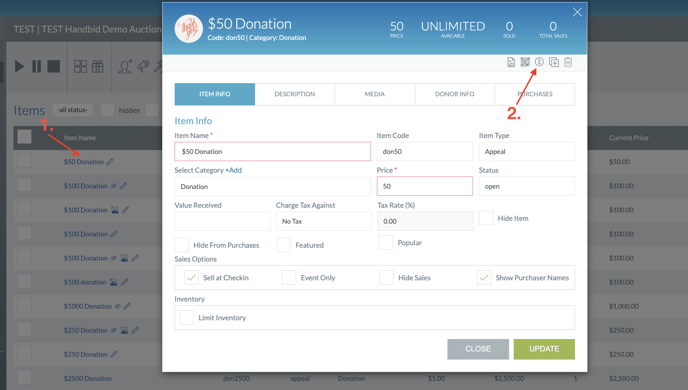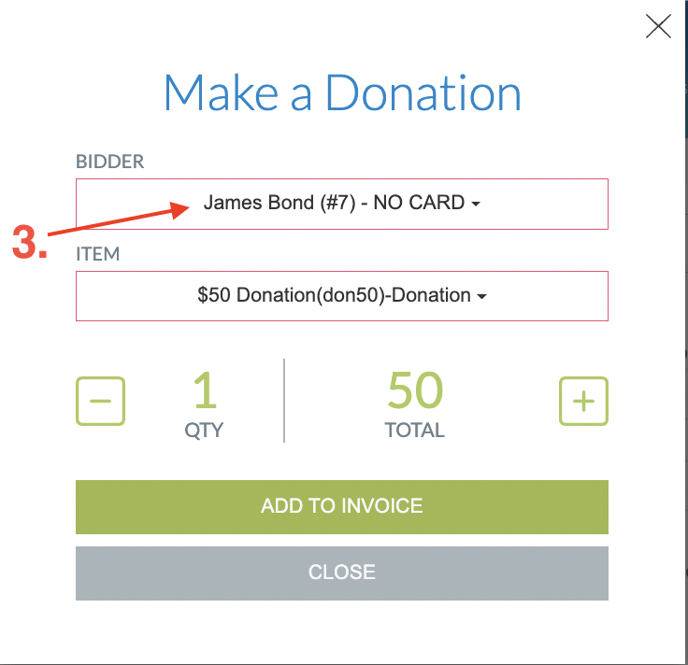 1. Click into the donation amount you would like to add to your donor's invoice. If you do not have an appeal item you can learn how to create one by clicking here.
2. Click the money symbol.
3. Click the dropdown and select the bidder who is donating to your organization.
Step 3: Marking the invoice as PAID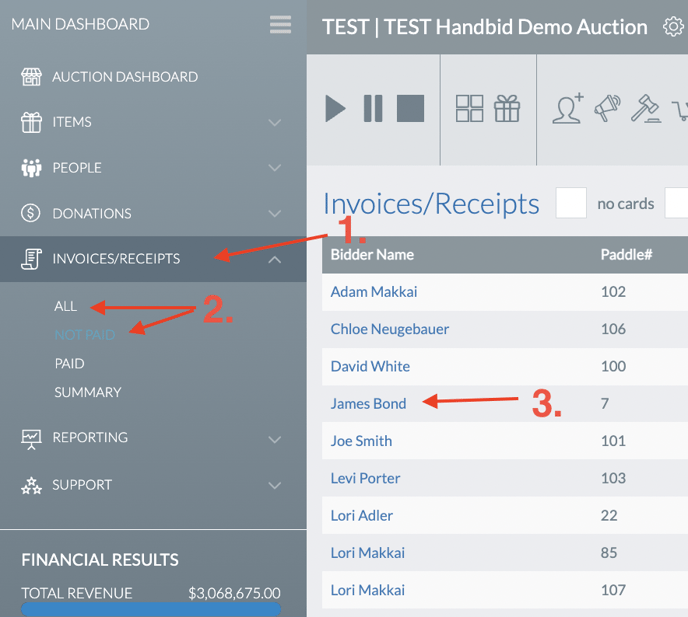 1. Go to your Invoices/receipts dropdown on the left side of your manager site.
2. Select either all or unpaid invoices and search for the user to whom you added the donation to their invoice.
3. Click into their name.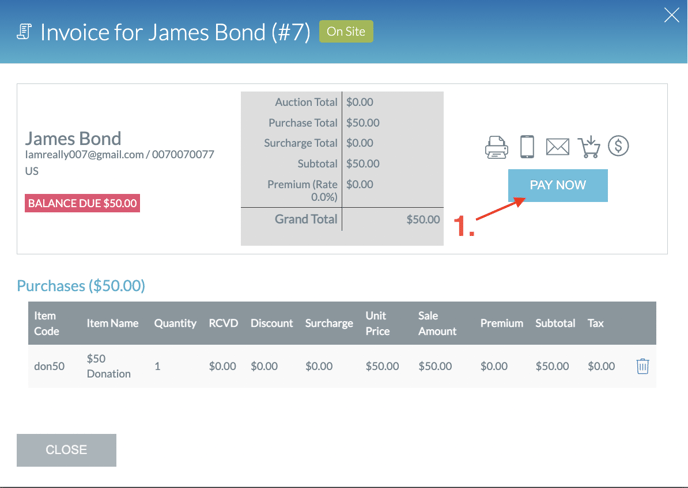 1. Click Pay Now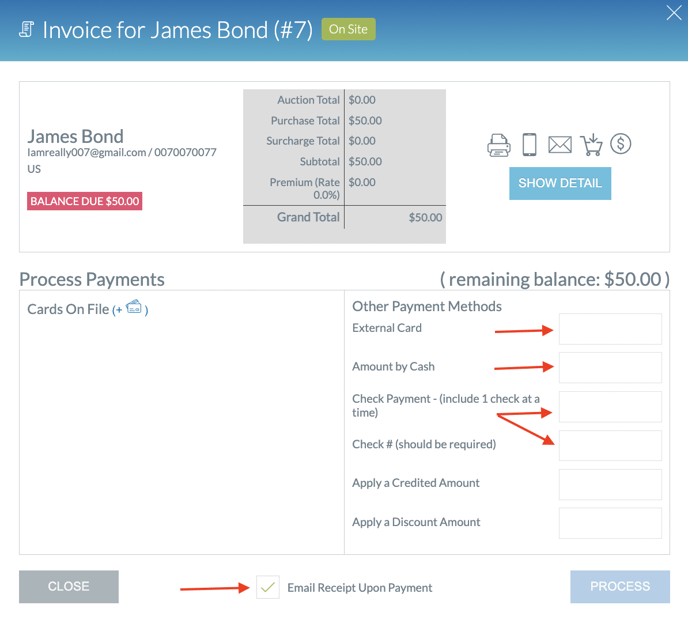 From there, an option on the right side will mark this invoice as PAID. This will not charge a card on file.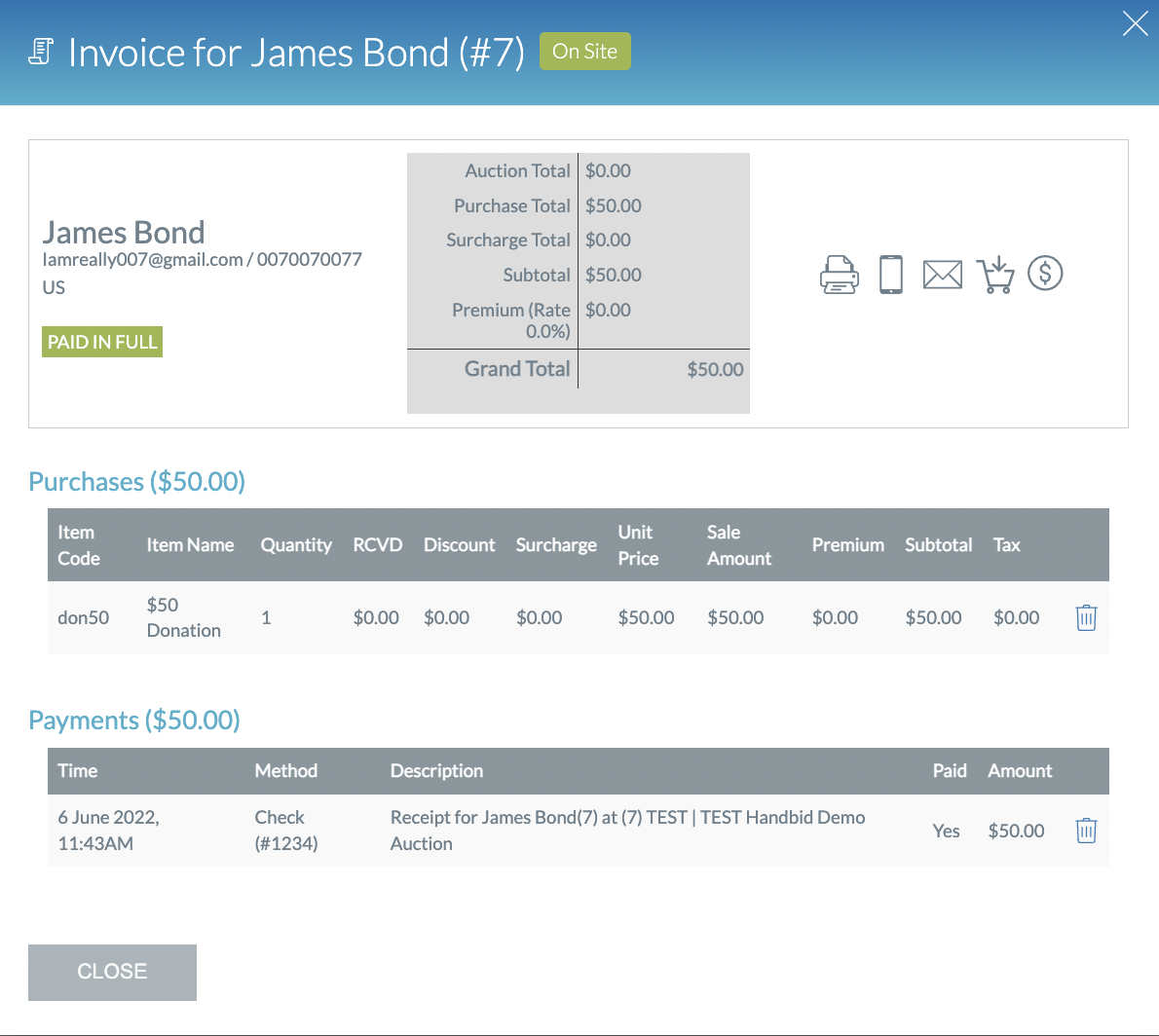 When you process their payment (in this example, it is by check), the invoice will become a receipt, and if you have the check box "email receipt upon payment" checked they will be emailed a receipt. Make sure the donor has a real email.