How to Filter, Export and Bulk Edit Items
This article provides information on the several ways to filter, export and bulk edit items in the Auction Manager Dashboard.
To FILTER items in your Items list go to Items > All Items. Then click "Add Filter"
You can filter by:
Item Status: Whether the item is Pending, Open, Sold or Closing.
Item Type: Silent, Live, For Sale, Puzzle, Ticket or Appeal
Item Condition: Hidden, Had Bids, Has No Bids, Missing Photo or Timer Set
Through BULK ACTIONS you can Edit Items and Generate Display Sheets.

Edit Items - To bulk edit items first click "Bulk Actions" then select "Edit Items".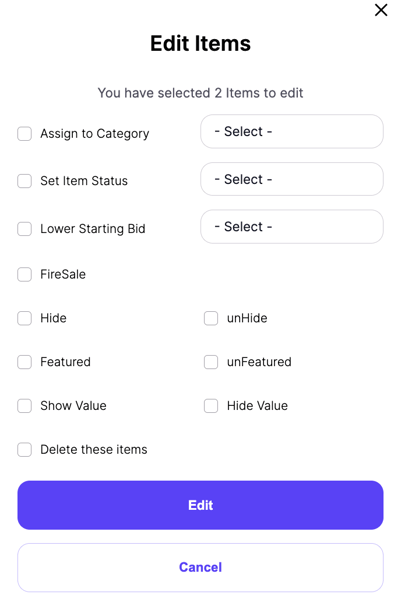 Assign to a Category
Set Item Status (open or pending)
Lower Starting Bid by 10%. 25% or 50%
Fire Sale
Hide or unHide
Featured or unFeatured
Show or Hide Value
Delete items
GENERATE DISPLAY SHEETS through Bulk Actions - You can choose to print all of your display sheets or check off select items to print display sheets. You can also print display sheets in 3 different sizes.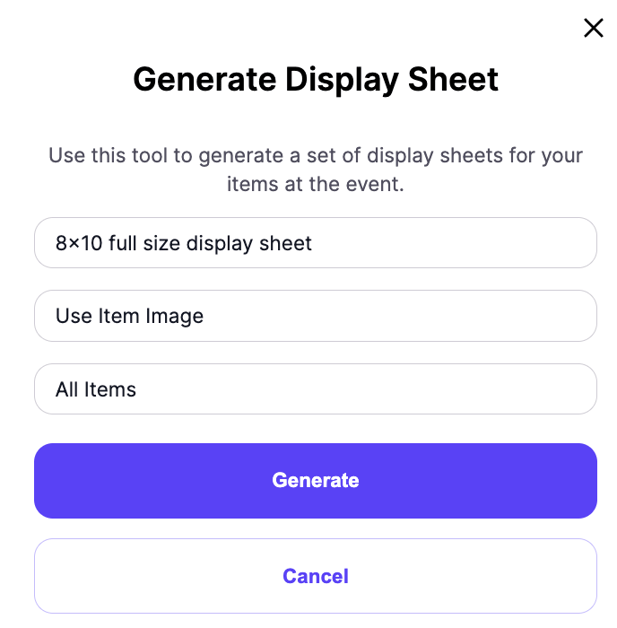 EXPORT ITEMS - You can export the list of items based on the Current Selection, Current View and All Items.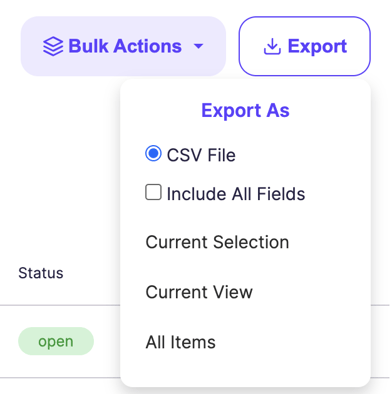 Please Note: For more detailed REPORTS on items please go to Reporting > Items. Click here to read an in depth article on the Handbid Reporting System.