How to share your Auction URL or Short URL. You can create a Short URL for marketing material that will link to your regular URL.
Once you create your auction and save it, it will generate a link you can share with your guests. Your Auction will be listed both on our website at https://events.handbid.com/auctions/ as well as in our mobile apps.
However, this link will not be visible to anyone until you put your auction in either Preview, PreSale or Open status. Even if your auction is in Setup mode, you can still obtain your auction website URL to share with others. Simply go to your auction settings and head to the INFO tab.


IMPORTANT! The URL for your auction is created when you create your auction. You can change the name of your auction, but your URL will stay the same as the original URL.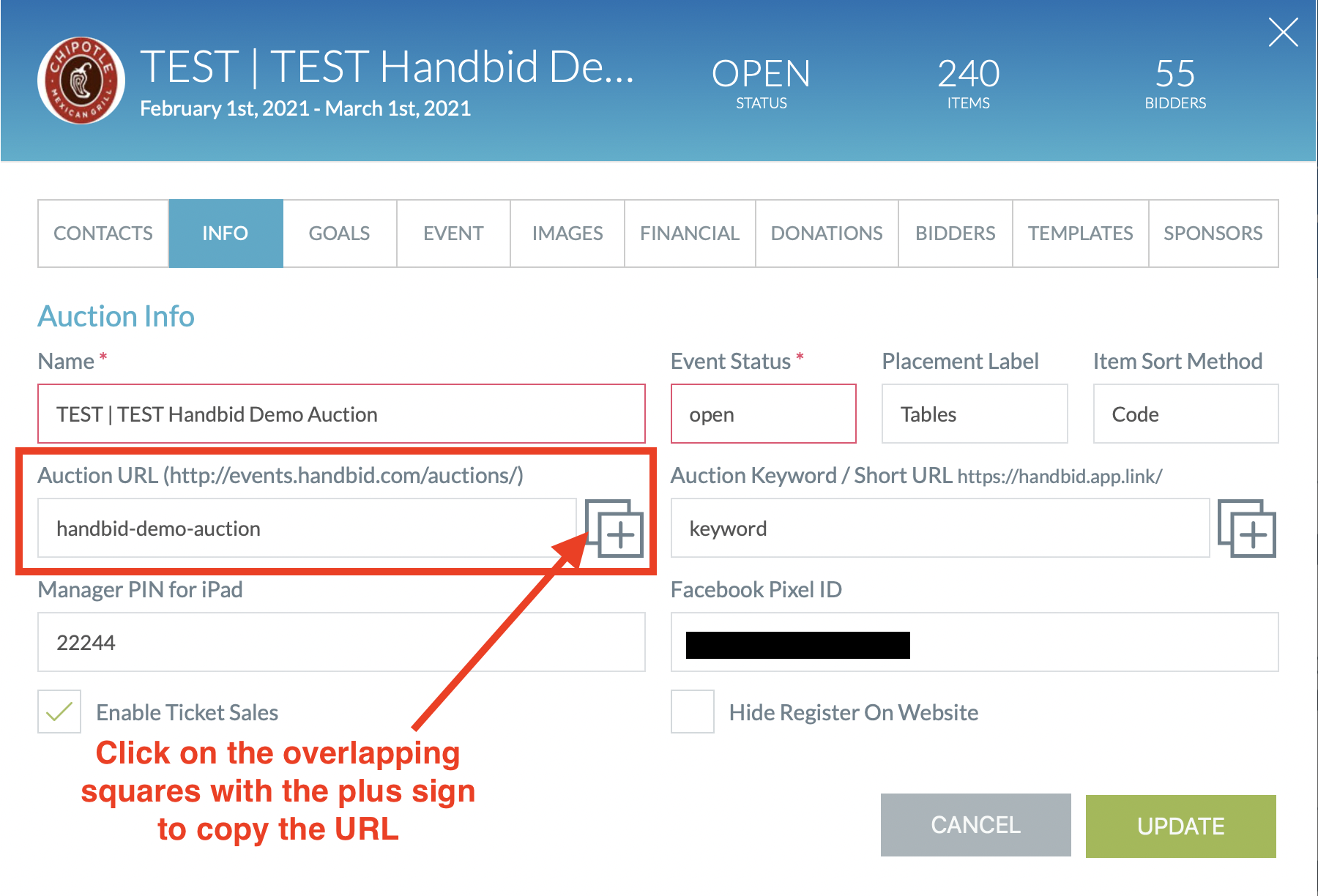 GET A SHORT URL FOR YOUR AUCTION
Your Short URL will double as your Text-2-Give keyword. Learn more about this in our Text-2-Give article by clicking here.
If you feel like your auction URL is too long, you can generate your own short URL. When the short URL is opened on a mobile device Handbid will show a splash page to take the user either to your auction website or the app store to download the Handbid app.
For example, if your auction was called "The Best Auction Ever", your URL for your event would be: https://events.handbid.com/auctions/the-best-auction-ever/
However, if you wanted a shorter version, we could create a short code (e.g. "bestever") and that URL would be: http://handbid.app.link/bestever
You can enter your short URL and request it under "Info" in the auction settings.
Your Short URL is cap sensitive as it is listed after the domain name in the URL. We recommend using lowercase text to ensure your donors don't run into issues when typing the Short URL.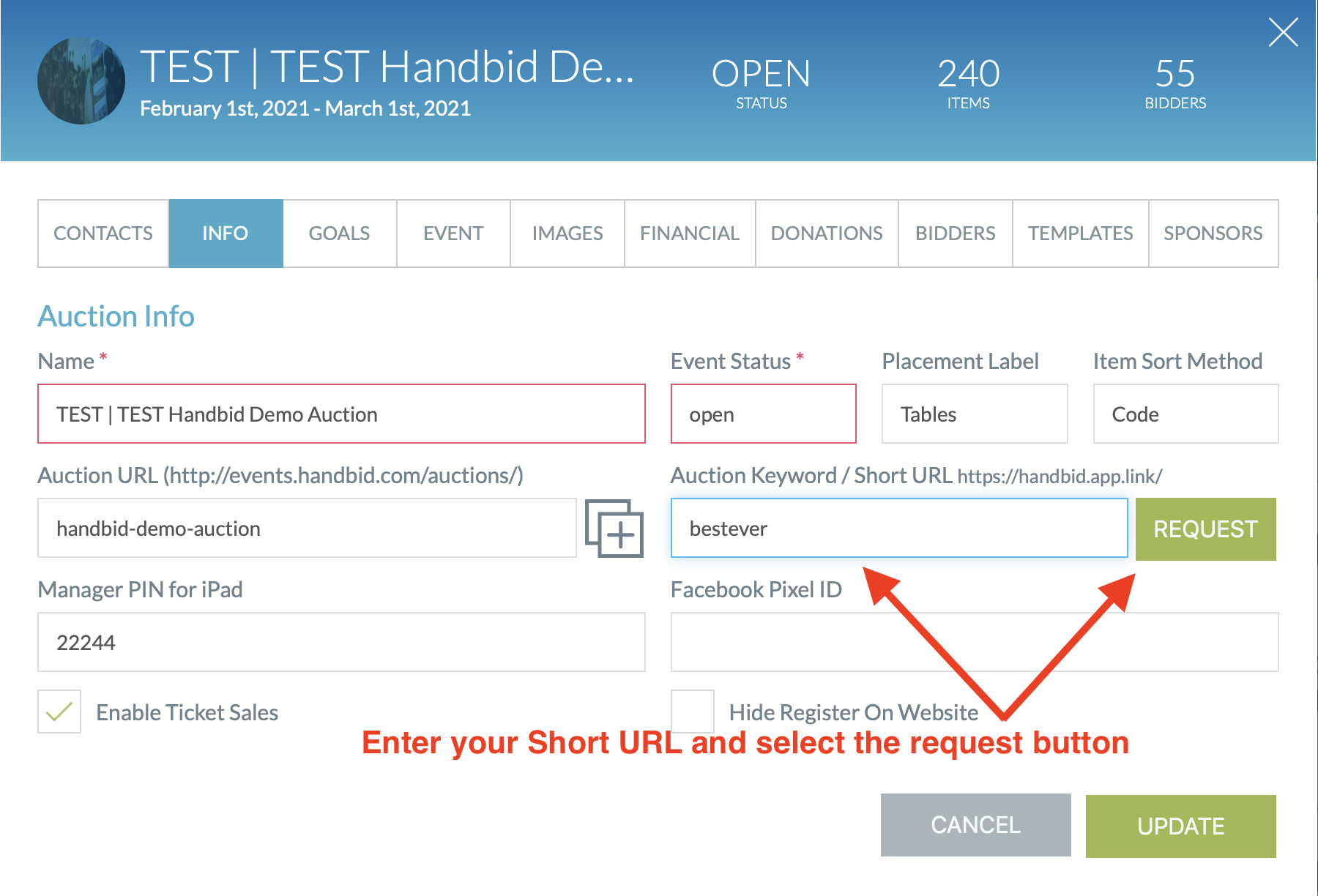 Once the URL is accepted, you can update your auction. When you go back into the auction the request button will change to a "Copy" button to allow you to copy the URL to your clipboard and use elsewhere.