Depending on how you are sorting your items, your donations can show up out of order which can be frustrating. You can sort your items by name or by code. Here is an article to show you how to change the setting of your sort order. Sort Order for Auction Items
If you are sorting your items by code. This is the easiest way to set up your donations in the order form highest to lowest or lowest highest. You simply code your items from lowest to highest by number.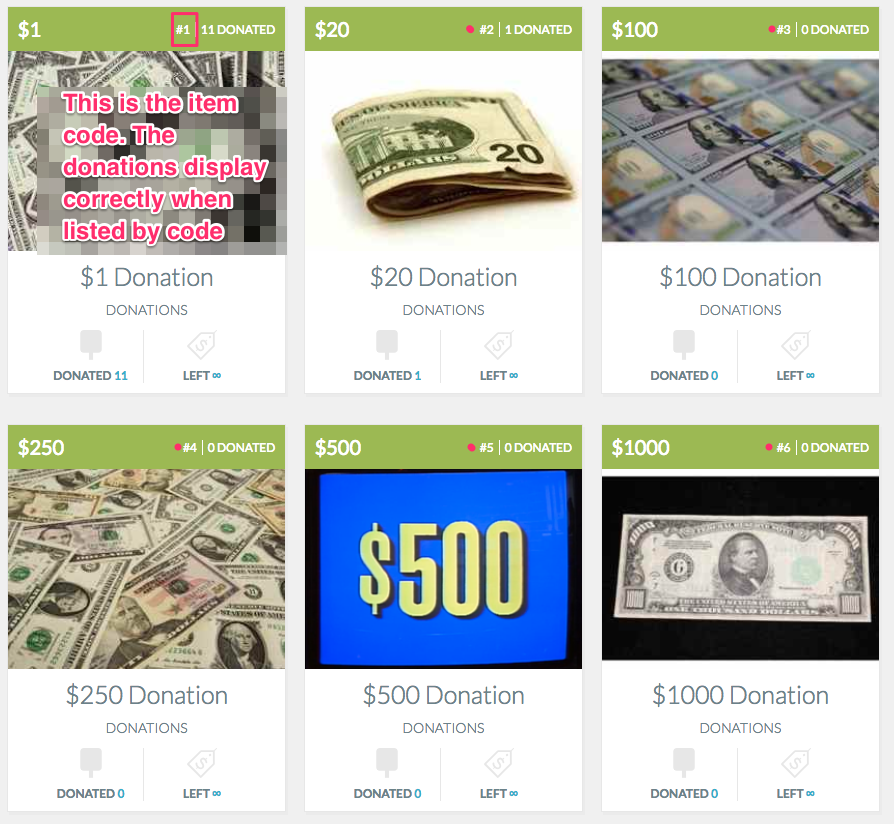 If you prefer to sort your auction items by name. This can be a little tricky. You can but a space in front of each listing.
100
250
500
1000
Another way to sort your items if you are sorting them by name. Is lettering or number the Donations in the name of the item.
A.
B.
C.
D.
1.
2.
3.
4.
These will also display your items correctly. If you are sorting your items by name.
Using letters or numbers in the name they appear like this.